Craft Lake City and local photographer Russel Daniels have partnered for the latest installation in the arts nonprofit's seasonal public art exhibition, Celebration of the Hand: Mother Wound. On view from November through December of 2023, the gallery of aerial photographs taken by Daniels will show passers-by on Broadway in downtown Salt Lake City 14 images depicting mineral extraction and waste in the Western United States.
The public is invited to join Craft Lake City for a virtual "Lunch & Learn" discussion on Fri., November 17 from 11:30 a.m. – 12:30 p.m. In this public online event, attendees can learn more about this exhibition while hearing from the participating artist, Russel Daniels, about the work they created. Also in attendance will be guest speaker and UMFA curator, Emily Lawhead, along with SLUG Magazine's Parker Mortensen who will act as the discussion moderator. Attendees will have the opportunity to hear in-depth details about Craft Lake City's work in the community, share ideas and ask questions about the new exhibition in downtown Salt Lake City.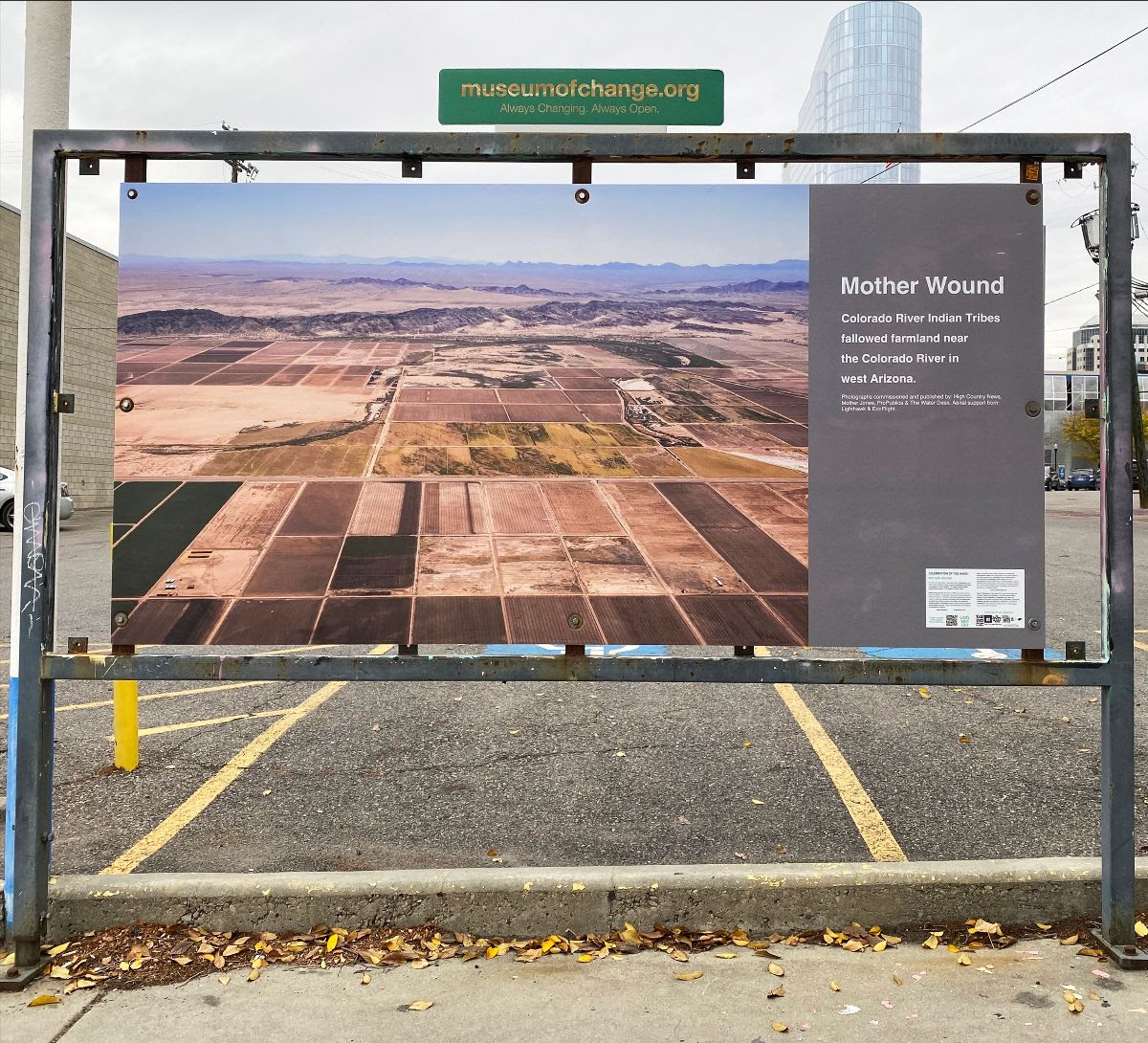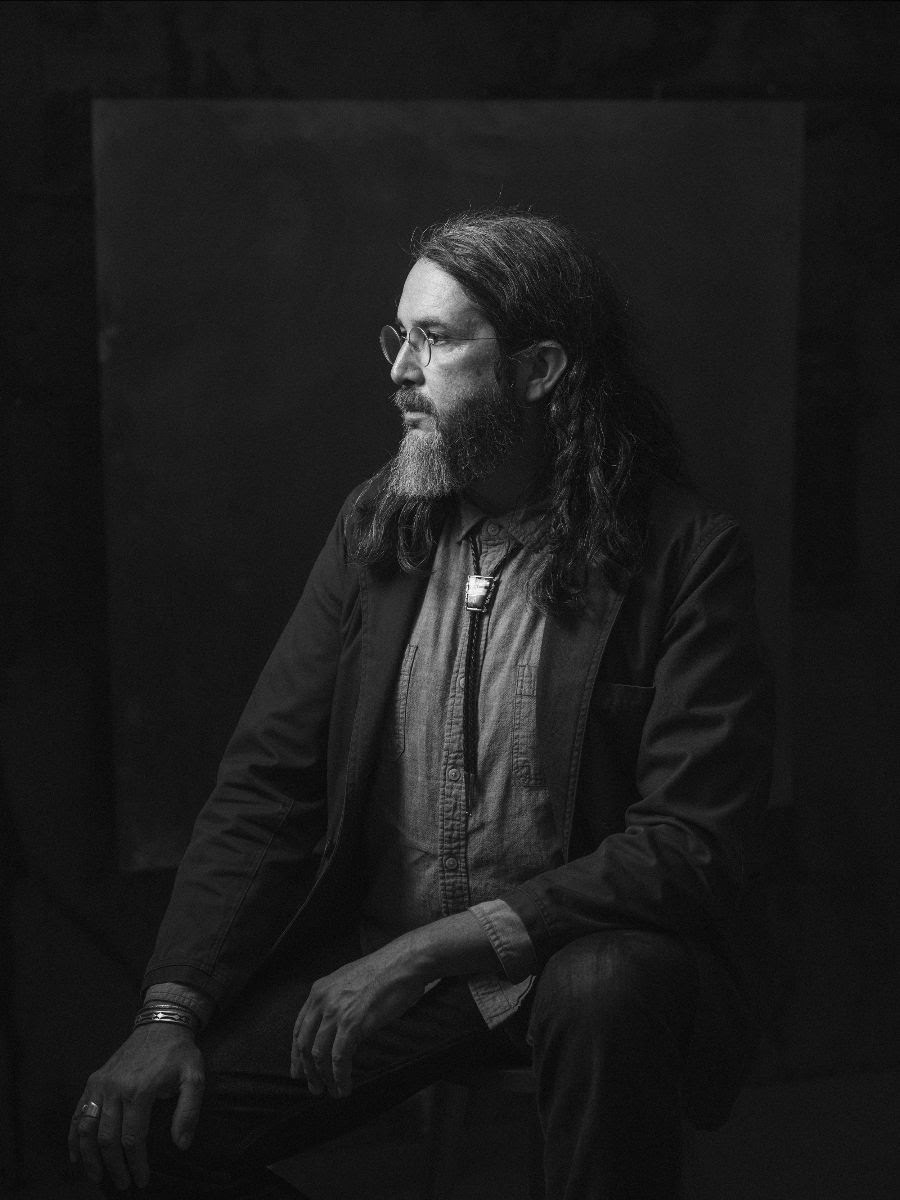 Russel Albert Daniels is an artist and photographer based out of Salt Lake City. His work stands in the cross current of art, reportage, and re-indigenization. His craft places storytelling at the forefront of a rich photographic practice which aims to bring visibility to Native American and underserved communities. His projects explore the ways in which identity, place, and history illuminate the aftermath of manifest destiny.
Celebration of the Hand, made possible with support from The Center for the Living City and The Temporary Museum of Permanent Change, is a seasonal outdoor exhibition designed to enhance and reflect Salt Lake City's cultural district through the work of Utah artists. Informed by activist Jane Jacobs' fascination with self-organized urbanism, Celebration of the Hand exhibitions focus on conveying central themes and ideas, making them relevant to our community through art.
Craft Lake City commissions works of art from local Utah artists for these rotating exhibitions. All Celebration of the Hand curation projects are displayed in fourteen metal frames adjacent to the sidewalks in downtown Salt Lake City. They are located on the north and south sides of Broadway (300 South) between 200 West and Main Street. These exhibitions are open to the public 24 hours a day 7 days a week, and are free of charge.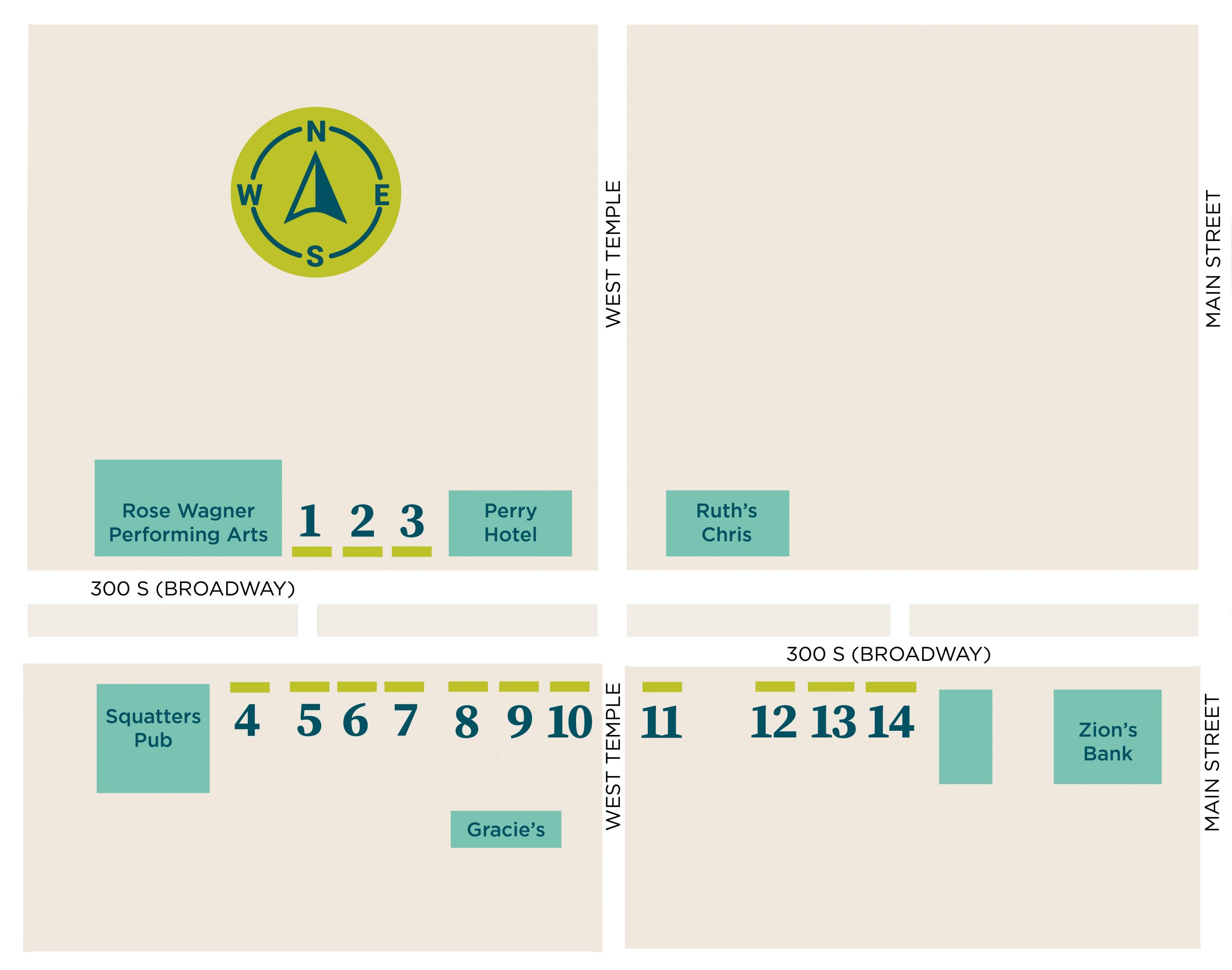 About Craft Lake City:
Founded in 2009 by Angela H. Brown, Executive Editor of SLUG (Salt Lake UnderGround) Magazine, Craft Lake City® is a 501(c)(3) charitable organization with the mission to educate, promote and inspire local artisans while elevating the creative culture of the Utah arts community through science, technology and art. Craft Lake City strives to further define the term "Craft," by modernizing the definition for handmade creativity.
craftlakecity.com @craftlakecity
Craft Lake City's year-round programming is supported in part by the residents of Salt Lake County through the Zoo, Arts & Parks (ZAP) Program, the Salt Lake Arts Council, the George S. and Dolores Doré Eccles Foundation, and Utah Arts & Museums, with funding from the State of Utah and the National Endowment for the Arts. 
About the Temporary Museum of Permanent Change:
The Temporary Museum of Permanent Change is a community based, participatory project that uses the ever-changing development processes underway in Salt Lake City as catalysts to animate city life. The Museum engages a variety of audiences using a collaborative, multidisciplinary approach that includes performance art and video production, visual art, urban archaeology, anthropology, local history, existing businesses and ongoing deconstruction and construction processes as spectacles for people of all ages. Together these elements provide teachable moments in our efforts to manage and celebrate change. This museum has no specific address. Rather it is a construction of ideas, installations and illuminations that comprise a new way of seeing our city.
About the Center for Living City:
The Center for the Living City's purpose is to expand the understanding of the complexity of contemporary urban life and through it, promote increased civic engagement among people who care deeply for their communities. The Center provides portals for community engagement through the lens of urban ecology to further the understanding of the interconnected human and ecological systems in our communities. The Center's multi-disciplinary approach to community engagement is applied through educational programs, collaborative projects, fellowships, on-line portals, workshops and publications.
centerforthelivingcity.org  @centerforthelivingcity