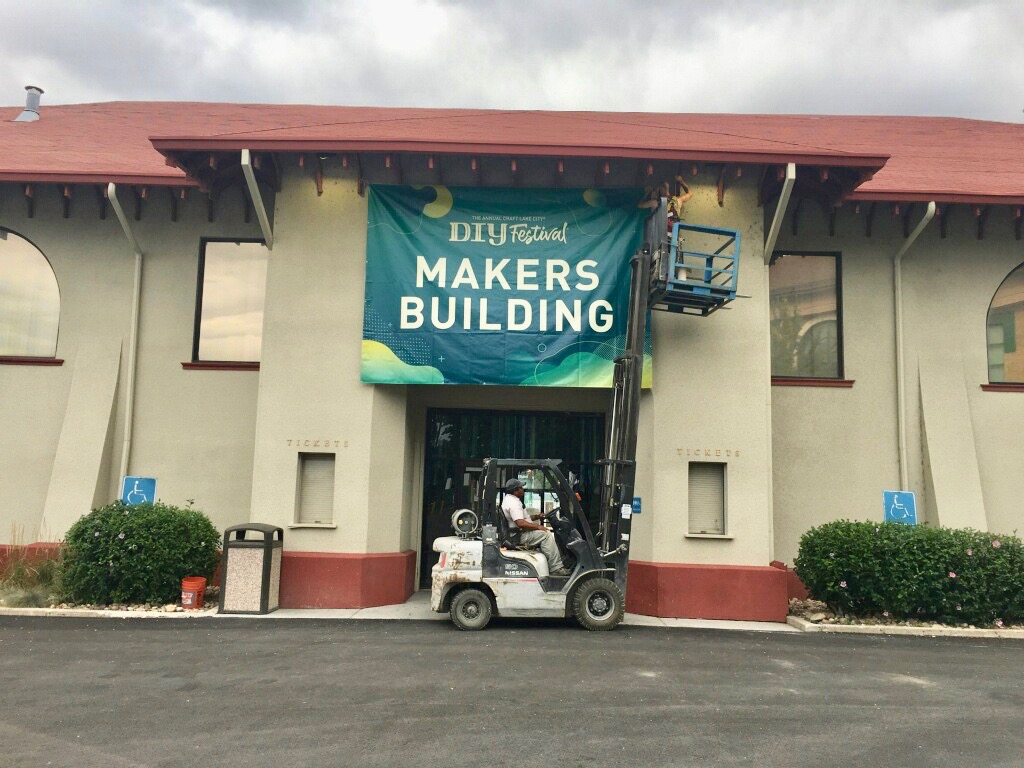 Salt Lake City, Tuesday August 6th – The 11th Annual Craft Lake City® DIY Festival® is making headlines! Over the last few months, Craft Lake City, has been catching the eyes and ears of various media outlets! Craft Lake City would like to thank the following publications and individuals for celebrating our accomplishments and spreading the word about the upcoming DIY Festival!
SLUG mag: The August issue of SLUG is now available and features cover artwork by Ashley Love, local artist and Craft Lake City DIY Festival artisan. Read all about other festival artisans, performers and festival food throughout the issue.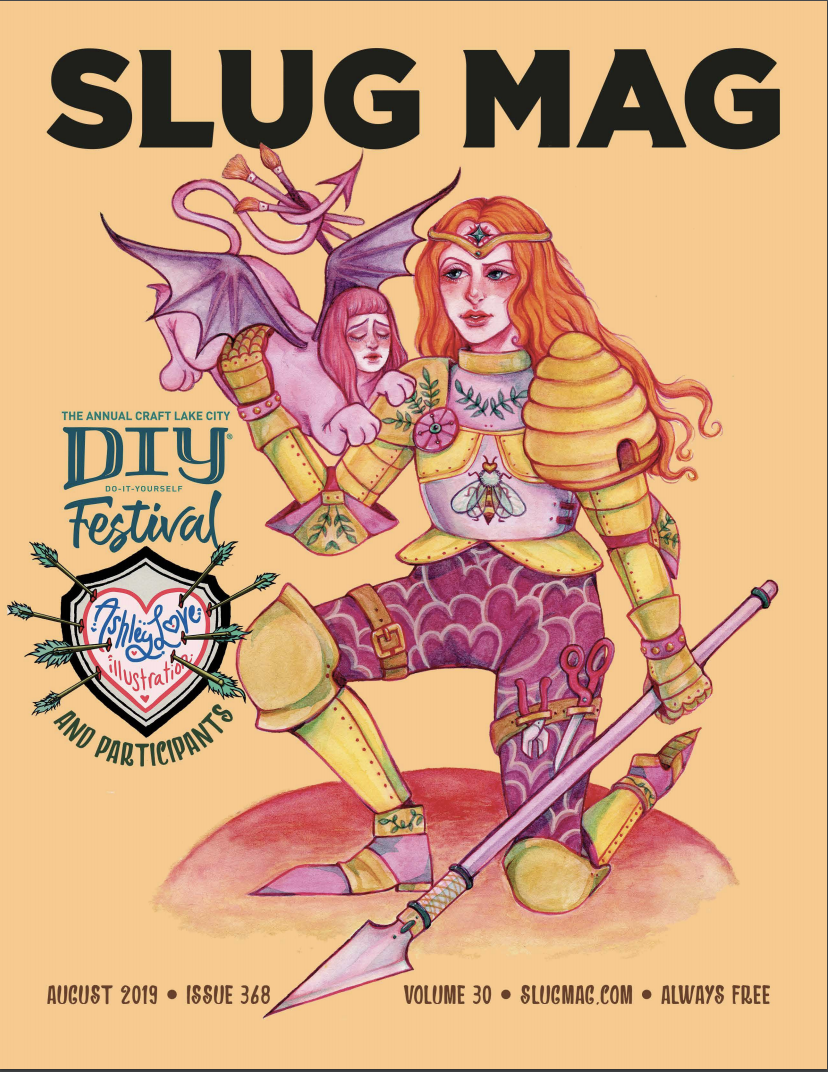 MSN.com: The Must-Attend Summer Festival in Every StateTribune article: Utah – DIY Festival August 9-11
Every summer Utah's capital city is affectionately rebranded as "Craft Lake City," in honor of this festival of creativity and curiosity. Here, crafting is an expansive category, including marketplaces full of handmade art, DIY engineers showcasing their technology, science and art workshops, and local, innovative food trucks.
Salt Lake City Corporation:
"My office is proud to support @craftlakecity through the Arts Culture Events Fund. I am excited to see this creative & engaging festival move West to the Fair Park this year. More room for the makers & a whole new audience to engage!" —Mayor Biskupski, Salt Lake City Mayor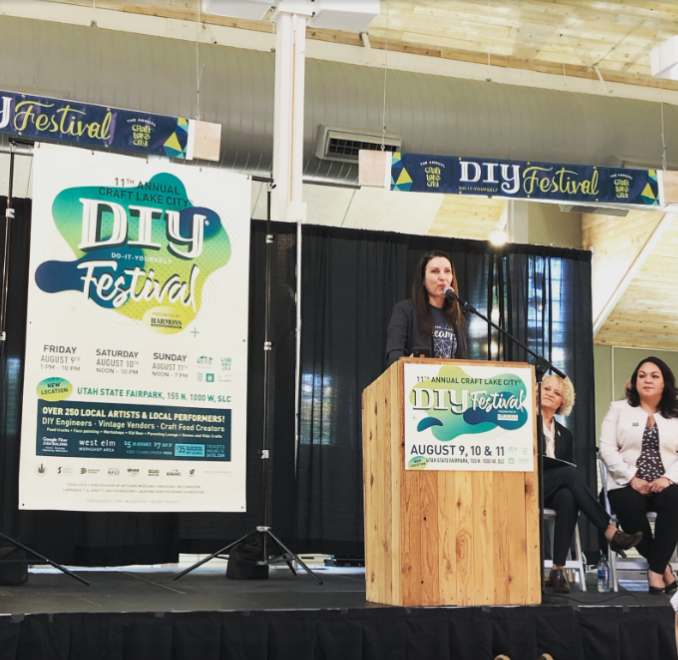 Equality Utah:
"We love bragging about how LGBTQ friendly Salt Lake City has become. Thank you Craft Lake City for co-sponsoring our 'Wake the Hive' art exhibit on 300 S. Check out all 14 images downtown through #PrideMonth. In our Hive, Everyone is a Queen!" —Troy Williams, Equality Utah Executive Director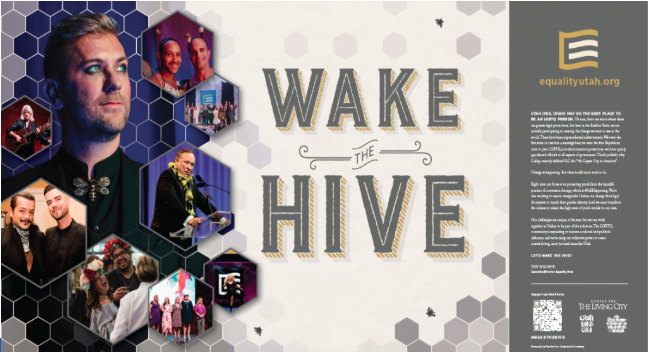 Green Bike:
Meet the new Community #GREENbike – *The Craft Lake City Bike* 💚💚💚
"It is with great joy that we announced at a press conference today, the next step in our partnership history— The Craft Lake City GREENBike! For the next two years, every time the Craft Lake City bike is ridden, GREENBike and Select Health will donate $1 to Craft Lake City.
Thank you Ben Bolte, Anna Loughridge and the GREENBike team. We are thrilled to promote sustainable transportation, heath and wellness alongside the Craft Lake City mission: to educate, promote and inspire local artisans while elevating the creative of the Utah arts community through science, technology and art.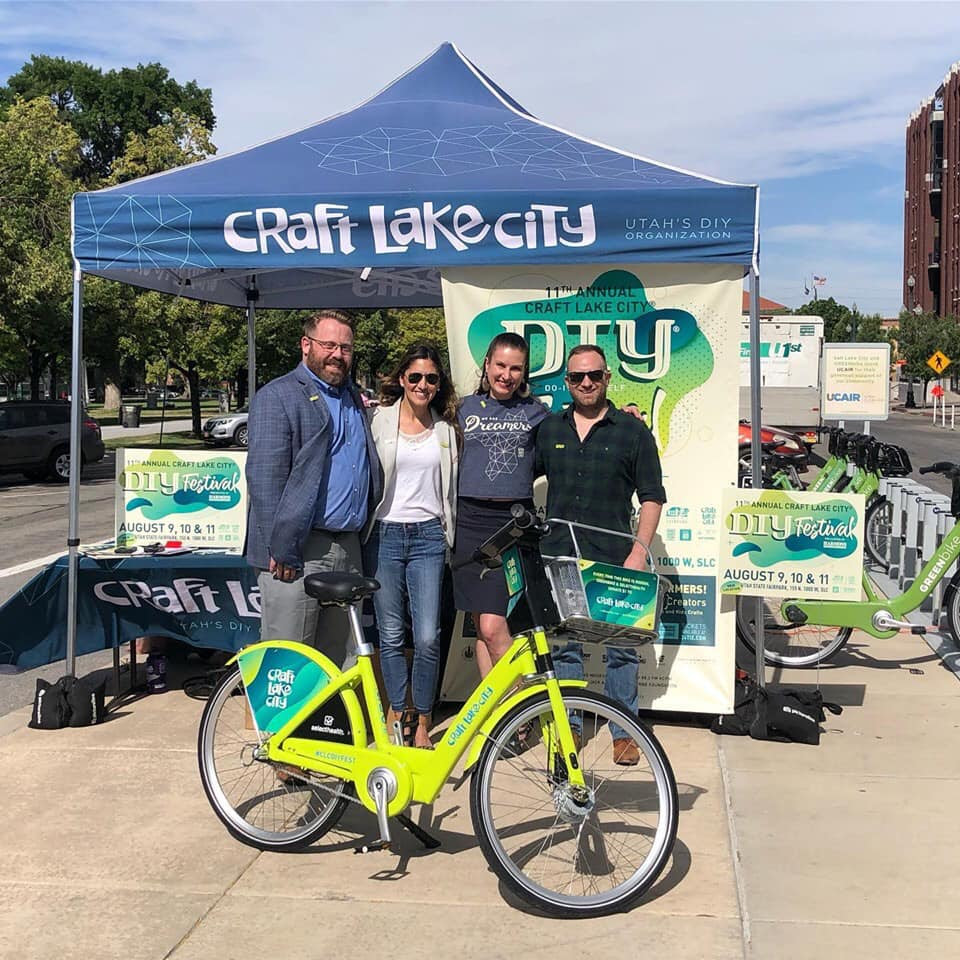 Pictured: Thom Carter Executive Director of Utah Clean Air Partnership – UCAIR, Ana Valdemoros Council District 4, Angela H. Brown Executive Director of Craft Lake City & Ben Bolte Executive Director of GREENBike. Thanks All, for your continued support of Craft Lake City. Bike design by Courtney Blair. – Craft Lake City
Fox 13:
Tara Olson with the Craft Lake City DIY Festival, represents the Festival on Fox 13! Watch her discuss this year the festival which runs August 9-11 and will feature more than 250 local artisans, DIY engineers, vintage vendors and craft food creators. There will also be two stages of music and dance performances as well as local food trucks, STEM workshops and more!
KUED:
Executive Director, Angela H. Brown, sat down to talk with KUED about the upcoming Craft Lake City DIY Festival!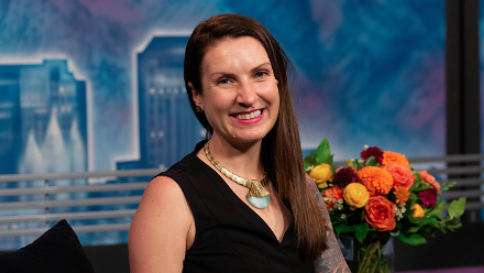 PCTV:
Tara Olson from Craft Lake City joins Mike Aguilar and Suba Bleu from Mark Miller Subaru on Mountain Connections. They both talk with host Conrad Iacobellis about specific details surrounding Craft Lake City and Mark Miller Subaru's sponsorship of the kids area.
Silicon Slopes Podcast:
In this episode we are joined by Angela Brown who is the Executive Director of Craft Lake City. We learn about the amazing event she puts on, how it started, and why everyone should plan on going. This year the event is moving to the Salt Lake Fairgrounds and will be bigger and better than ever.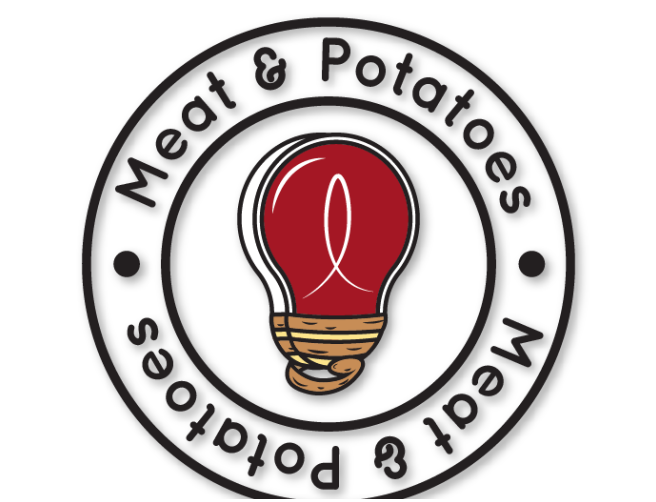 SLUG: CRAFT LAKE CITY: BIGGER, BOLDER DIY FESTIVAL AT THE UTAH STATE FAIRGROUNDS
"Ultimately, the goal of moving to the Utah State Fairpark is to keep the celebration of local artists while also opening up more space for new artists in the future. "Wherever the artists go, the people will follow," says Brown. "Honestly, we have no idea [what the impact of the move will be]. The exciting thing is that this will be a new change for all of us."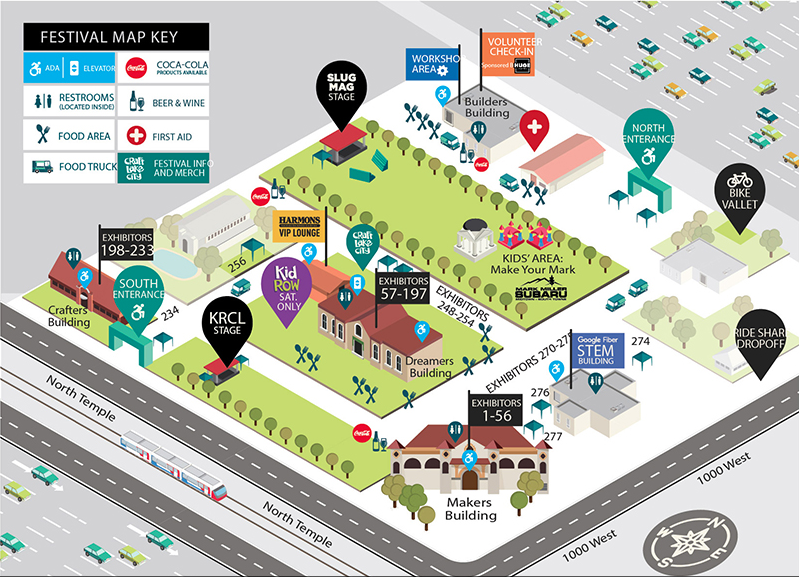 Utah Podcast Network: CRE8TIVITY 069: "Crafty SLUG Angela H. Brown"
The Your Cre8tivity boys (Steve & Dylan) chat with her below the offices of SLUG to talk about how she first got involved with SLUG, how Craft Lake City came to be and the ups and downs of doing it all!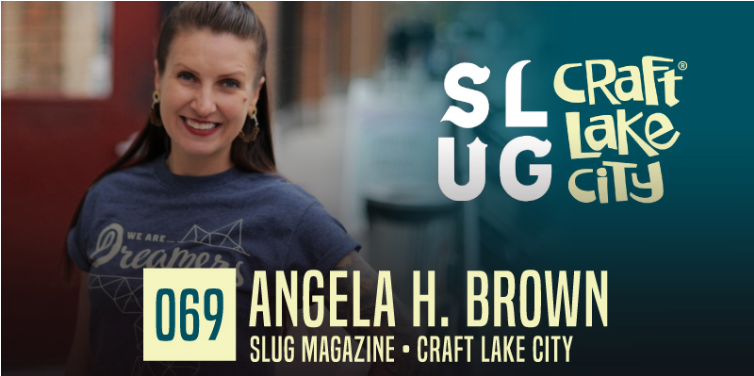 Deseret News: "How a class this Utahn took on her honeymoon landed her a spot at Craft Lake City"
"Indeed, Craft Lake City was an integral part of Von Halle's start in the crafting world. Without the central community at Craft Lake City, Von Halle might not have decided to start selling her goods at all."