Fall is in the air and nothing says fall like pumpkin spice. Autumn is the time to find pumpkin spice anything and everything. Whether you're a pumpkin spice enthusiast who seeks it out or not, you will undoubtedly see an increased amount of pumpkin flavoring in the coming months.
What makes pumpkin spice so popular in the fall? True, pumpkins are in season in the fall. But so are many other foods. No other flavor seems to be nearly as trendy as pumpkin spice in its season. Could it be because pumpkin spice is a fall ritual, and we have positive memories associated with the flavor? Could it be because it's so accessible? Let's be honest, there seems to be pumpkin flavored everything in October-November. Case in point–CVS debuted pumpkin spice cough drops this year. Could it be because it's trendy to like pumpkin? In the stores now you can even find pumpkin flavor dog treats. Because everyone and their dog likes pumpkin.
According to Nielsen data, 37% of American consumers bought something pumpkin-flavored in 2015. With this knowledge, businesses have capitalized on the love for pumpkin spice making anything they can pumpkin spice flavored from chips to lattes to protein powder. The world seems to be a little obsessed with pumpkin. Though there are a few strange takes on the trend, i.e., pumpkin spice dog shampoo, there are also some great products and treats to come out of the pumpkin spice addiction.
With all the pumpkin craziness, we're sticking to a classic pumpkin treat–pumpkin cookies. These pumpkin cookies are paired with caramel chips instead of chocolate chips to give them a twist. The caramel paired with the pumpkin is a warm and delicious take on the classic cookie. These little guys are a quick and easy fall treat that is sure to please all of those pumpkin lovers out there.
Pumpkin Spice Caramel Chip Cookies
Ingredients:
½ c. butter
¼ c. white sugar
¾ c. brown sugar
1 egg
1 t. vanilla
⅓ c. canned pumpkin
¼ t. salt
1 t. cinnamon
¼ t. ginger
¼ t. nutmeg
¼ t. ground cloves
¾ t. baking soda
1 ⅔ c. all purpose flour
1 c. caramel chocolate chips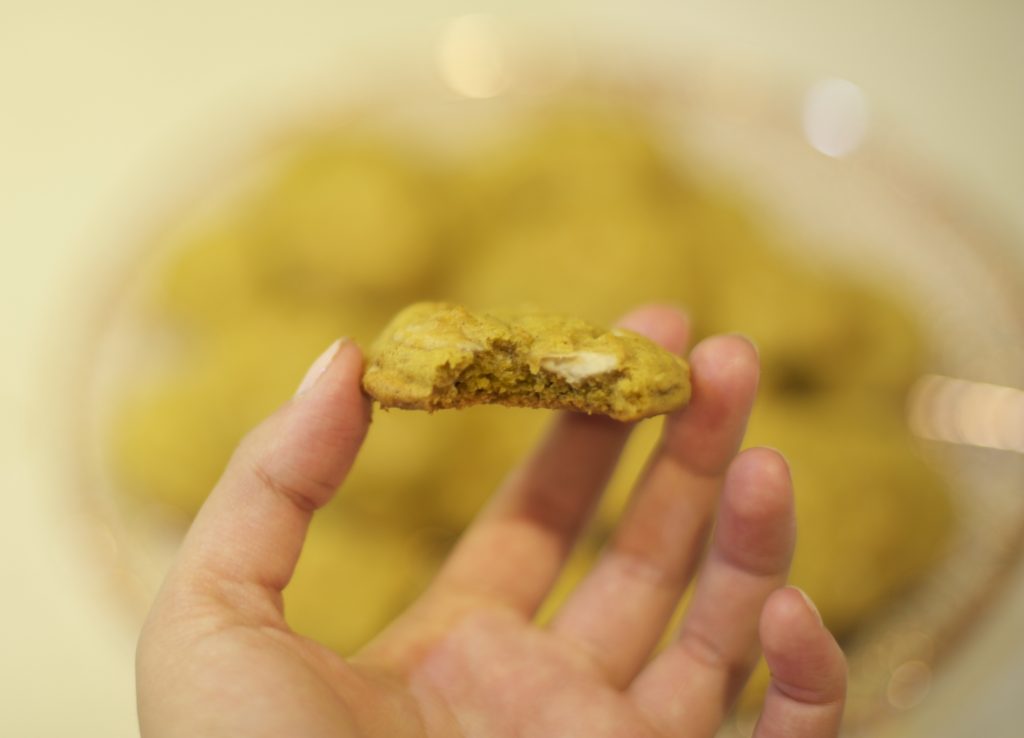 Directions:
Preheat oven to 350 degrees F.

In a stand mixer with fitted paddle attachment, combine sugar and butter. Whip on medium speed until light and fluffy.

Add egg and vanilla to mixture. Mix on medium speed until fully incorporated.

Add canned pumpkin to the mixture. Mix on medium speed until fully incorporated.

In small mixing bowl, combine flour, salt, and seasonings.

Add dry ingredients to the mixture. Mix on a medium-low speed until combined.

Add caramel chips.

Bake at 350 degrees F for 10-12 minutes.

Enjoy!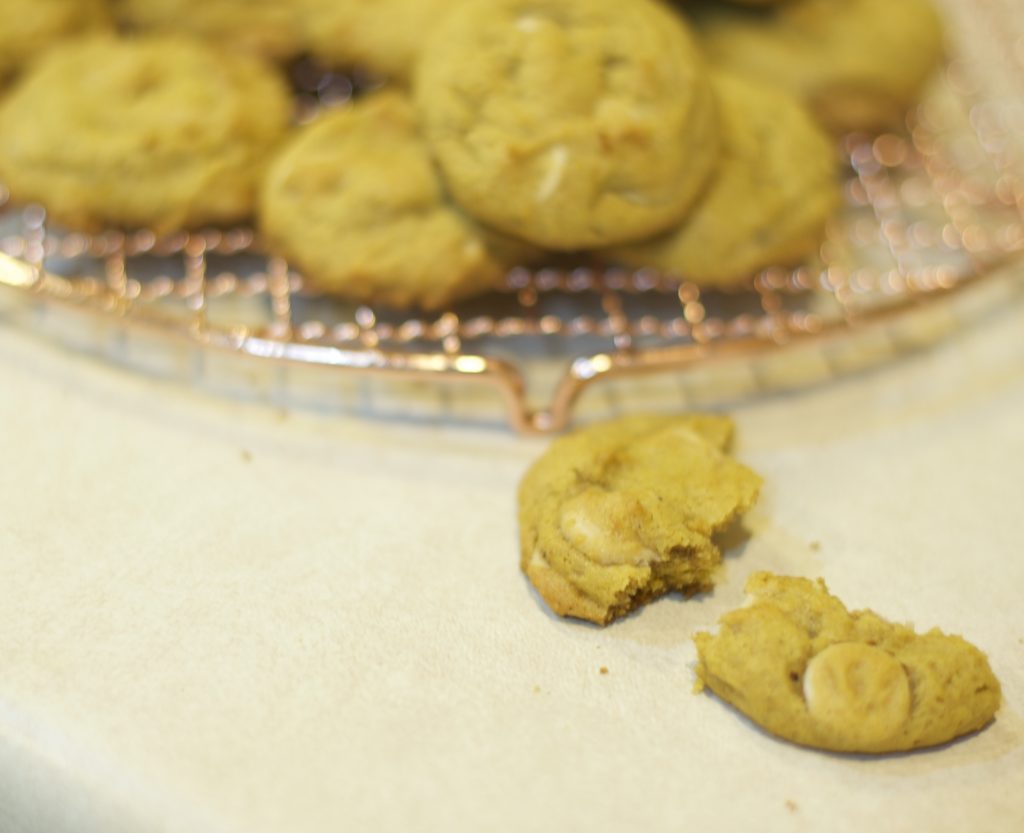 Remember to snap of picture of your cookies and share it with the tag #craftlakerecipe! We want to see your work and maybe even share it!