Our recipe of the month comes from Marketing Intern Marina Quevedos. When Marina isn't creating our wonderful marketing posts on social media, she enjoys cooking vegetarian cuisine for her boyfriend and herself. We were so pleased to have her bake muffins for us after the 7th Annual DIY Festival, and want you to enjoy her recipe.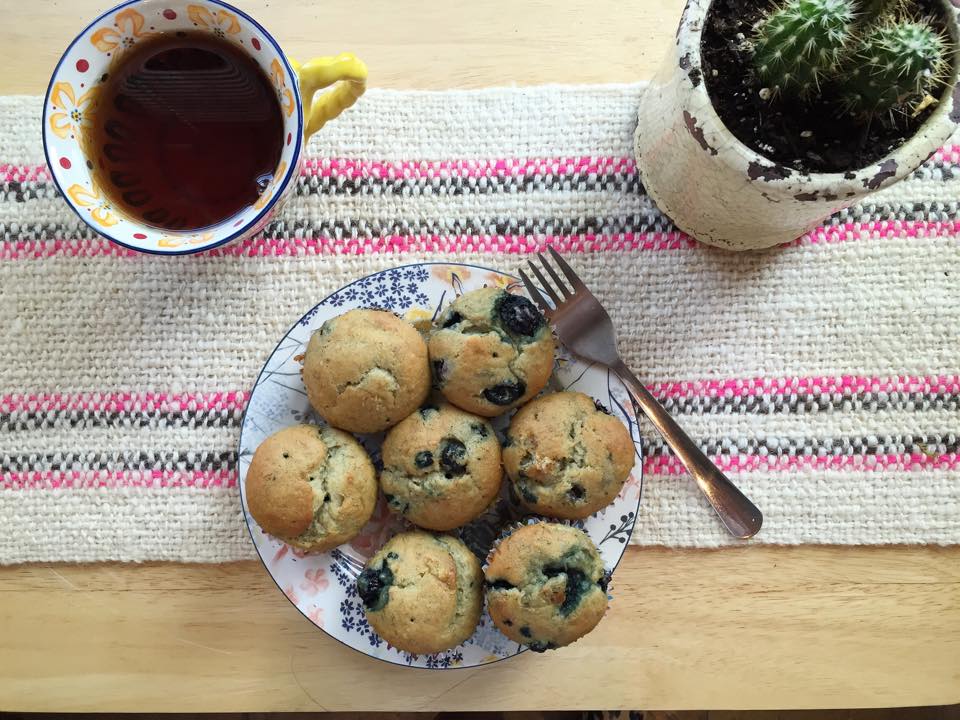 Blueberry and Banana Muffins
Servings: 12 small muffins.
3 large ripe bananas
3⁄4 cup sugar
1 egg, slightly beaten
1⁄3 cup melted butter
1 cup blueberries
1 teaspoon baking soda
1 teaspoon baking powder
1⁄2 teaspoon salt
1 1⁄2 cups flour
Directions:
Mash bananas in a large mixing bowl.
Add sugar and egg.
Add butter
Combine dry ingredients and gently stir into banana mixture.
Add blueberries.
Pour into 12 well-greased muffin cups.
Bake at 375 degrees for 20 minutes.
Variations: 1/2 cup of sugar and canola oil instead of the butter. And you can also add one tsp. of cinnamon.