Craft Lake City is proud to welcome Mark Miller Subaru as a presenting sponsor of the 10th Annual Craft Lake City® DIY Festival®  2018 has been off to a great start for Mark Miller Subaru and the communities we serve! In addition to collaborating with dozens of non-profit organizations, Mark Miller Subaru began to build deep and meaningful relationships with five outstanding charities in our community: Nuzzles & Co., Volunteers of America, Discovery Gateway Children's Museum, HEAL Utah, and the Malinois Foundation. These five charities represent the five pillars of the Subaru Love Promise and allow us to, as we say at Mark Miller Subaru, "Leave a MARK" on our world.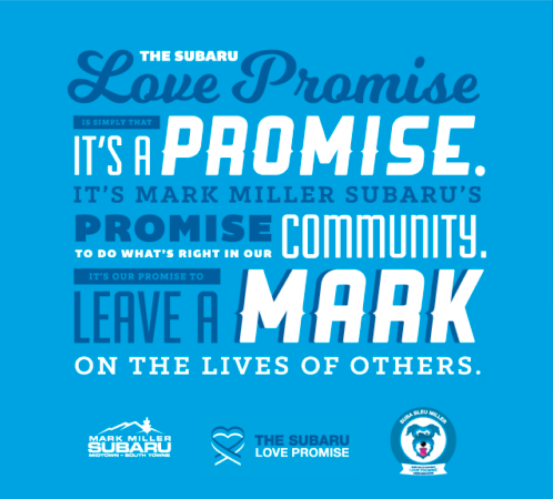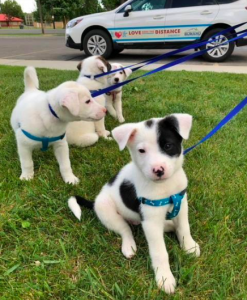 On Wednesday, May 30th 2018, a caravan of Subarus and a plane, piloted by Mark Miller himself, headed towards the Navajo Reservation in Kayenta Arizona, to  work with local animal shelters to rescue animals, bringing them back to Nuzzle & Co.'s Rescue Ranch to get the medical care they needed before being adopted into new families. Last year, we were able to save 88 homeless animals, and this year we rescued over 100 animals who now have a real chance at a life in the hearts, arms, and homes of loving families along the Wasatch Front.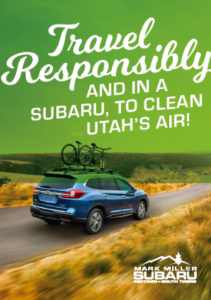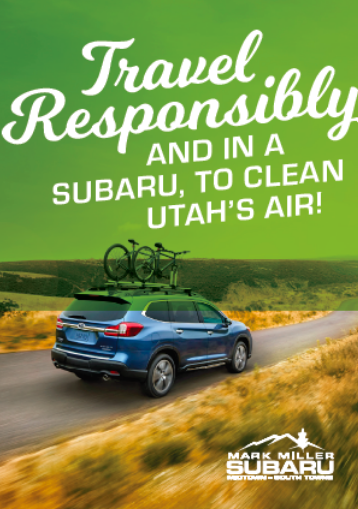 Mark Miller Subaru and our "Subaru Loves the Earth" partner, HEAL Utah, have been working together to educate the public on important steps you can take to improve our air quality in Utah, especially during inversions and red air days. HEAL Utah works to build support for clean air policies by participating in regulatory and legislative processes and mobilizing citizens to take action.
C – Carpool whenever possible—preferably in your Subaru!
L – Limit cold starts and combine your trips.
E – Engage in clean air advocacy; visit healutah.org/cleartheair to get started.
A – Access public transportation.
N – Navigate smog ratings and engine types when car shopping. (Did you know most Subarus available are partial zero emissions vehicles? Meaning that they admit no waste to the environment!)
A – Avoid unnecessary commutes by working remotely.
I – Idle less, or better yet, not at all!
R – Ride a bike or walk.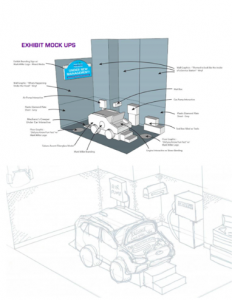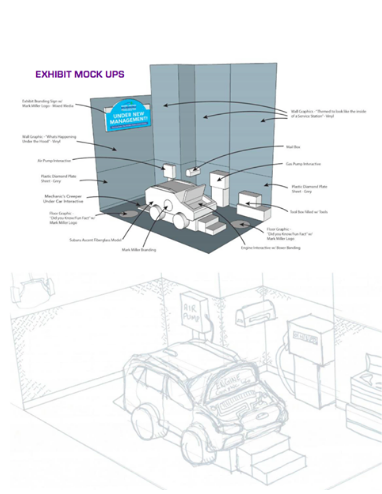 Mark Miller Subaru is thrilled to announce the opening of a new exhibition opening the summer of 2018 at Discovery Gateway Children's Museum, themed around the all-new 3 row Subaru Ascent! An important commitment of the Subaru Love Promise is to "Love Learning," and the introduction of this new exhibit will support that promise. Young children will discover the power of play in this new exhibit as they learn about the science that drives vehicles like the Subaru Ascent. They'll be able to work "under the hood" on the Subaru Boxer engine, change the Ascent's oil, tighten lug nuts on all four tires, and among other things, fill the Ascent with gas. Science is a powerful tool, and with Mark Miller Subaru and the all-new Subaru Ascent's help, we hope to inspire children for generations to come.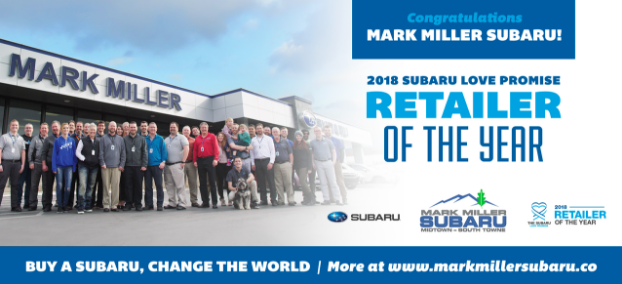 Last but not least, we are so honored and humbled to announce that Mark Miller Subaru was selected by Subaru of America as the 2018 Subaru Love Promise Retailer of the Year! This special distinction is awarded to only one Subaru retailer across the entire United States. Mark Miller Subaru was picked because of our dedication to making our world a better place for people, pets, and our planet. When you shop at Mark Miller Subaru, you're helping us fulfill this mission of doing good in our community.
Mark Miller Subaru does so much to "leave a mark" on the local community, it is clear that Craft Lake City and Mark Miller Subaru have a similar vision. When we work together, we have a greater capacity to spread the good through the community and do our part. Join us at the #clcDIYfest this August and learn how you can get involved!