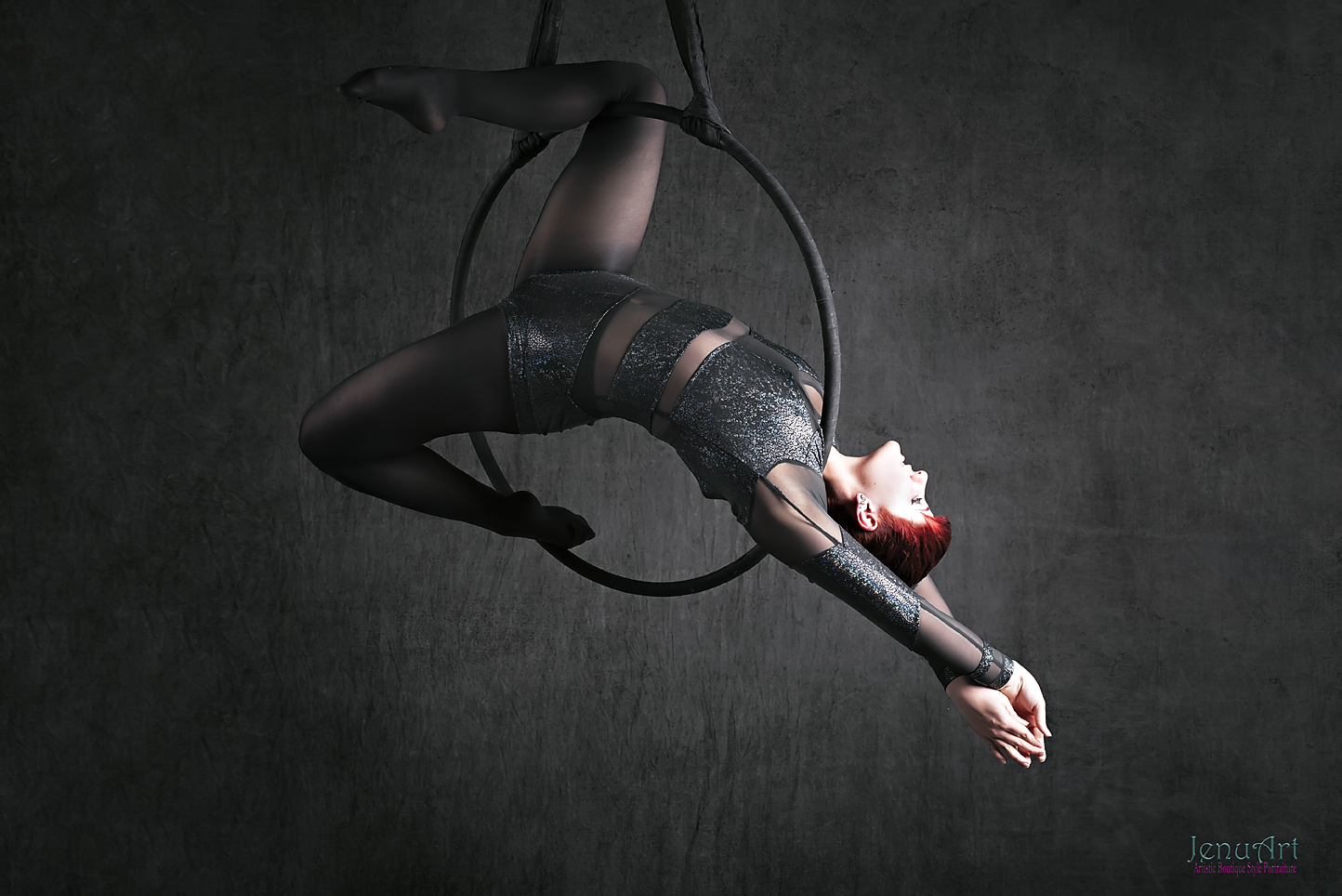 This June, we're celebrating the LGBTQ+ community by continuing our series of featured artisan interviews! This week we had the honor and privilege of talking to Nik Saulnier of Nikkita Nouveau. Read about the close connection they have to their artform and more below:
What is your medium, and how long have you been creating?
I am a photographer and digital artist. Art has been a huge part of my life for as long as I can remember, but I have specifically been a Photographer since 2011 and started doing 'Nikkita Nouveau', which blends Photography & Digital Art/Compositing, towards the end of 2020.
Why do you create? What inspires you?
Art has and always will be my truest form of self-expression. I create because I literally cannot imagine doing anything else. I spend most of my time with my "head in the clouds" and when I am lost in a thousand different thoughts, that is when I have access to ENDLESS inspiration. However, I'd be lying if I didn't say, it is the people I have the honor of working with that inspire me the most.
Your work as Nikkita Nouveau has such an ethereal quality to it. What led you to this particular way of blending photography and digital composition? How did you develop this particular style?
The most honest answer I can give is that trying to be a professional, palatable photographer really wore me down. I felt punished anytime I wanted to expand my creativity. I was told things like "Ooh that is a little too much." or "No one is going to buy that kind of stuff." It broke my heart every time and eventually led to me taking a fairly long hiatus from Photography. It wasn't until late 2020 that I decided to give it another go with the one thing in mind – to never stop growing and to never stop playing. To put it simply, I found my style because I allowed myself to be curious, to experiment, to break rules, and to make ugly things. As long as I continue to come at my work authentically, it will continue to grow and develop with me.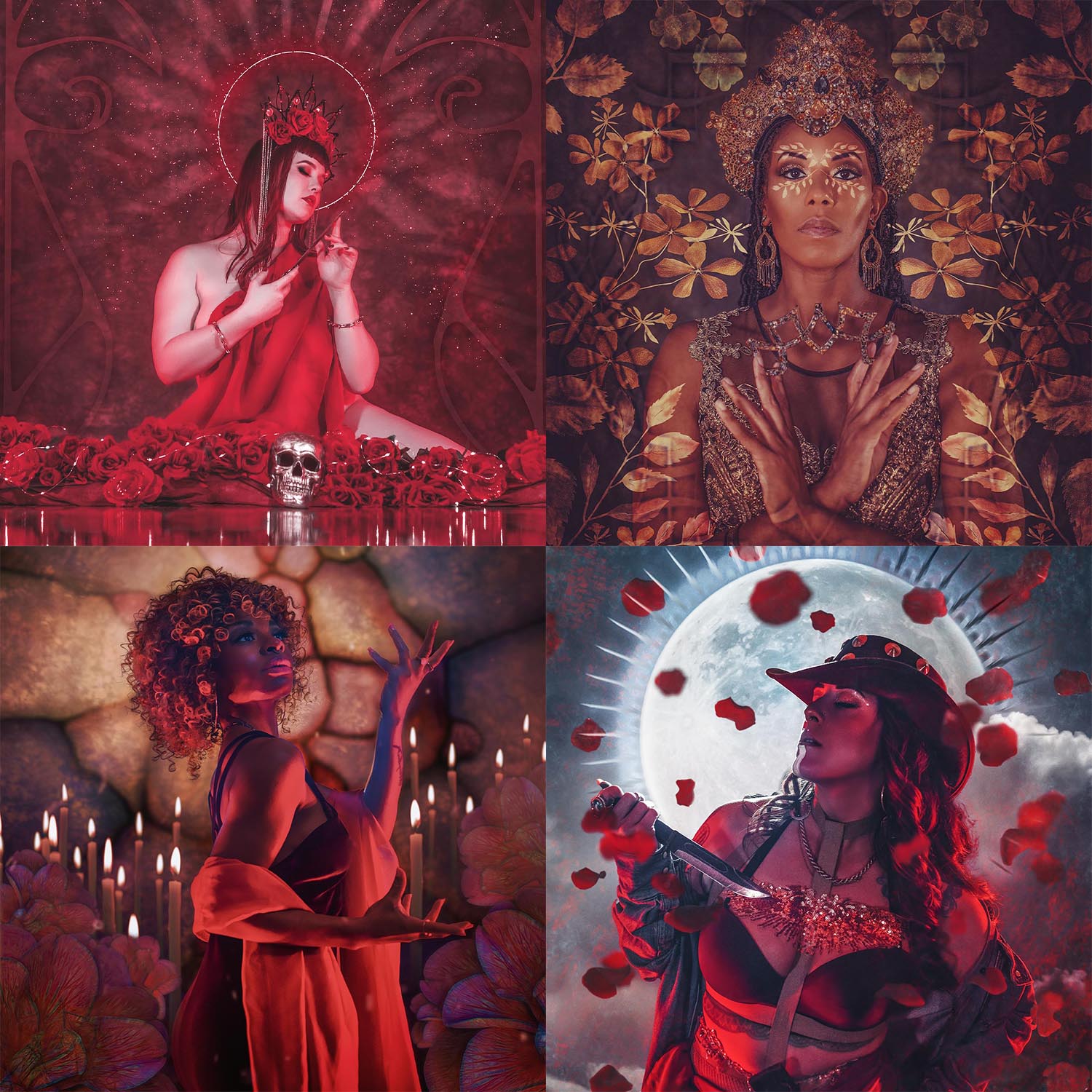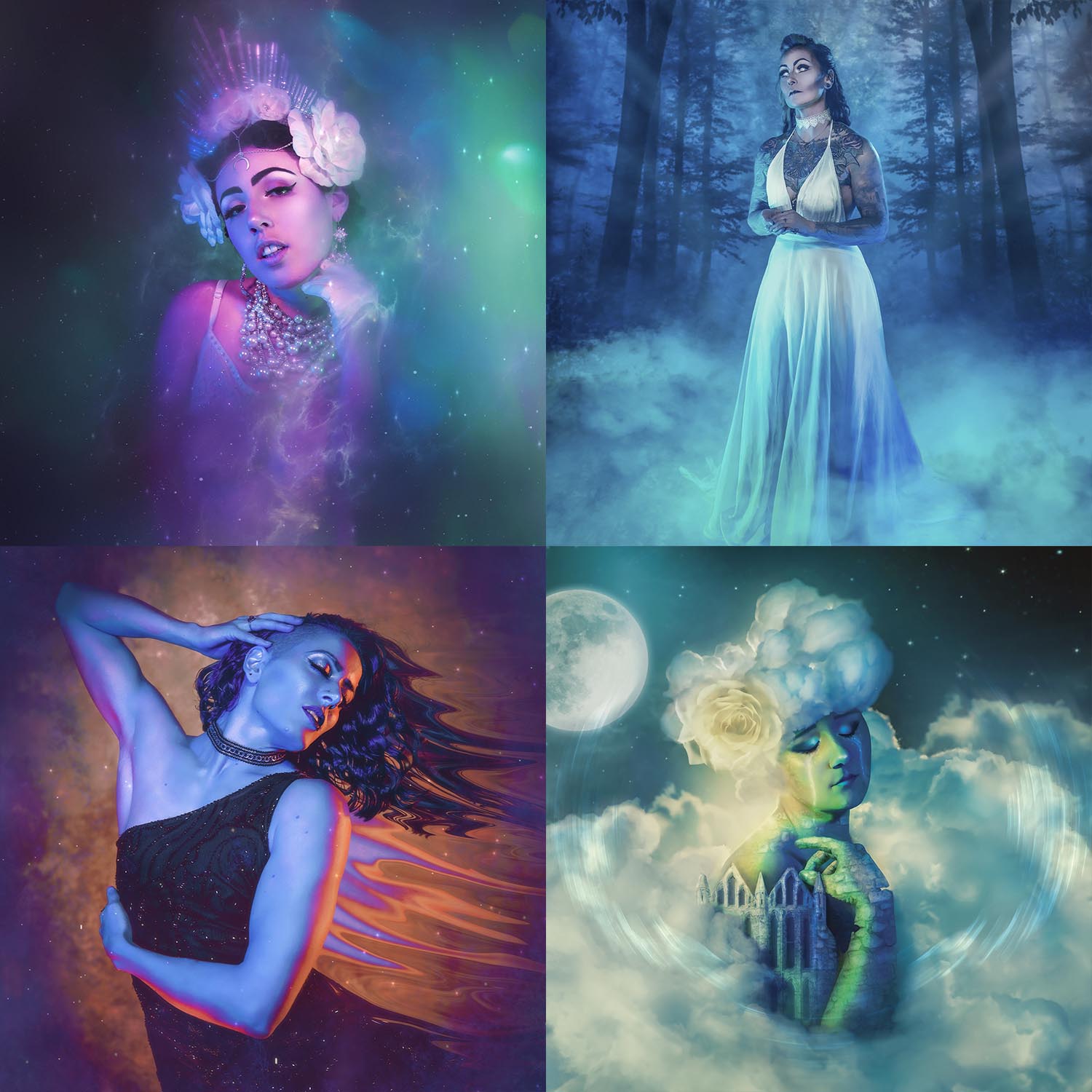 What's your favorite part of your creative process, when you're putting a shoot or composition together?
I genuinely adore both for their own special reasons but, there is truly nothing quite like being alone with your thoughts and getting swept away in the creative process. Taking photos from the real world and elevating them to these surreal, magical, or even dark places has been an incredibly cathartic experience for me. Every piece is a reflection of who I am and the unique beauty and impact that the model featured in my work had on me. However, to bring it full circle, I would not have the magical hours/days/weeks of working on a piece if not for the amazing process of setting up and executing a shoot with a cool new human.
How is your work connected to your identity?
I struggled for the longest time to connect my work with myself because I was holding back so much of myself to begin with. It wasn't until a year into starting 'Nikkita Nouveau' that I realized I was non-binary. I know now that this is who I have always been, but it was through my work and the people it connected me with, that helped me finally come to terms with it. My work features many amazing humans from the aerial arts, pole dance, burlesque, drag, and LGBTQ+ communities who have all inspired me to be MORE than I was letting myself be.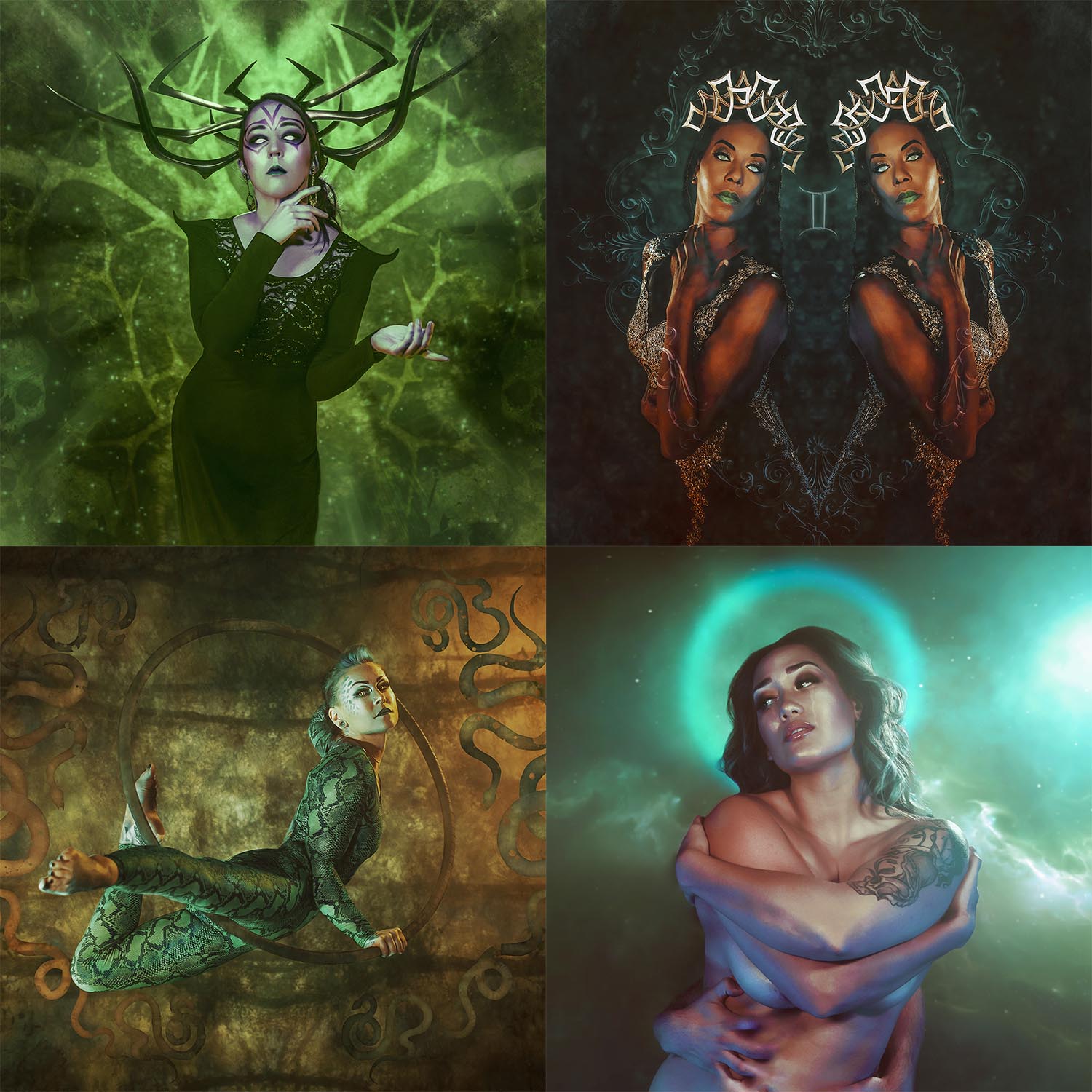 Where can our readers find and support your work?
They can find me at this year's Craft Lake City [DIY Festival] as well as two other markets/festivals – The Bleached & Bewitched Midsummer Scream Market July 15th and the Salty Desert Burlesque Festival August 25th-27th. Support local artists by coming to see their work in person!  They can also find my work online on Insta: @NikkitaNouveau or nikkitanouveau.com.
Is there anything else about you that you would like our audience to know?
If you have ever wanted to run away and join the circus, I did and I am never looking back! I am an aerialist and Aerial Hoop Instructor currently at The Salt Mine SLC. Come fly with me!
Craft Lake City's artist features highlighting national DEI Awareness Months will continue throughout the year on our social media channels (@craftlakecity) and here on our blog. Stay tuned to hear from other local creatives working to make Utah a more vibrant and accepting place to live, work and create!