With National Donut Day coming up tomorrow, we're preparing with some of our favorite local donut shops. You may recall, last year on Craft Lake City blog we shared a brief history of donut day and a PB&J Donut recipe. This year, we're sharing suggestions on where to celebrate donut day and a new donut recipe—Cinnamon Coconut Cake Donuts!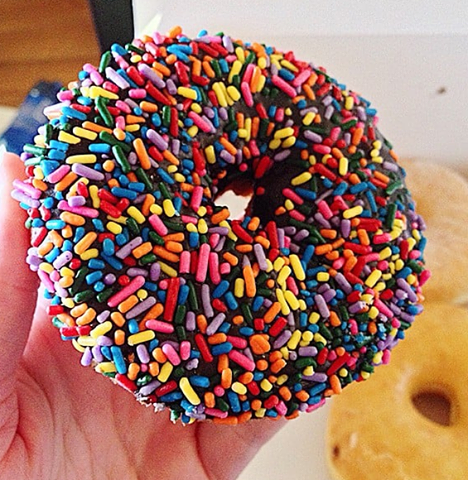 Banbury Cross has been frying up gourmet donuts since 1986. These guys know what they're doing. Famous for their homemade maple bars, they have a classic donuts selection you can't go wrong with.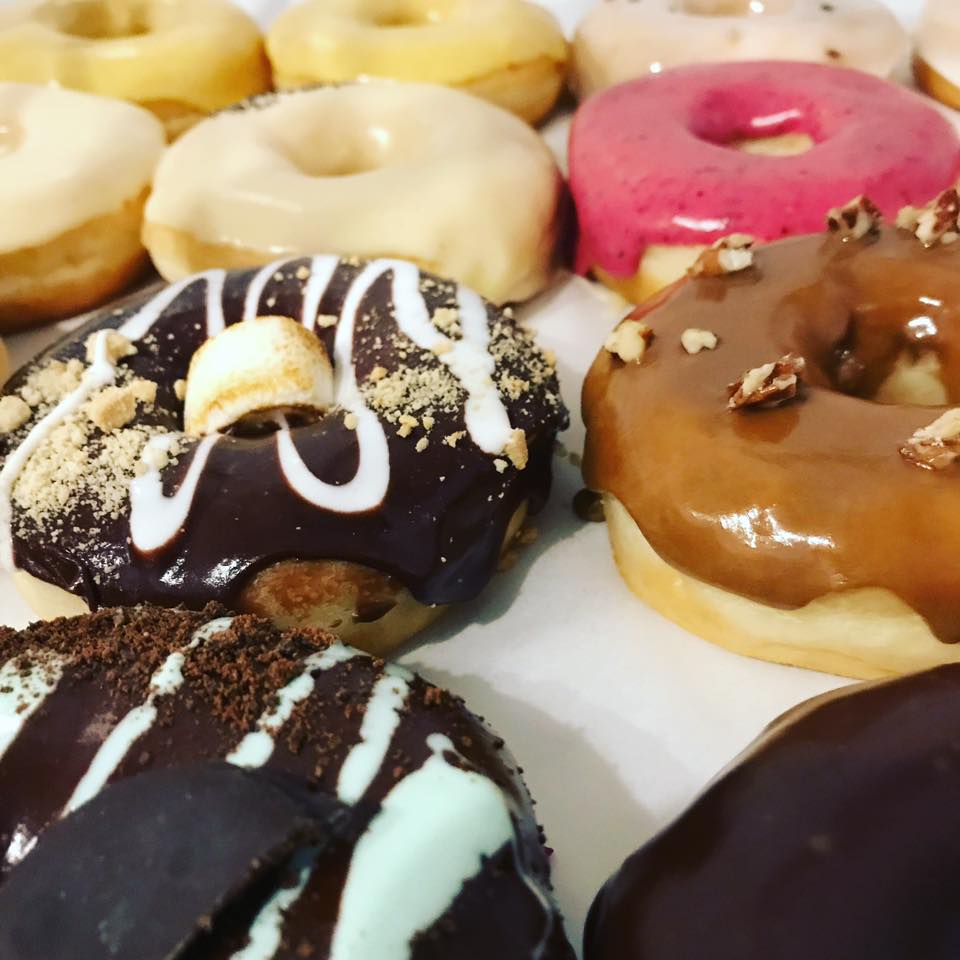 These gourmet vegan donuts with unique flavors, like blueberry lavender and s'mores, are so delicious you'll have no idea they're vegan. You can also enjoy these donuts freshly baked AT NIGHT. That's right, the geniuses at Big O are open from 6 p.m. to midnight Fridays and Saturdays for some #doughnutsafterdark. They are also open in the morning from 7 a.m. to 2 p.m. You could actually eat these fresh for breakfast, lunch, and dinner (just an idea).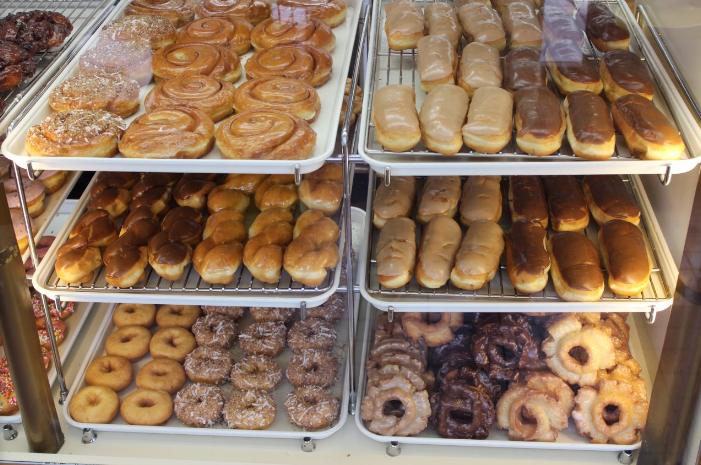 A local family-owned business, Fresh Donut & Deli is adequately named with fresh homemade donuts. If you're a fan of the classic flavors made with some high-quality baking, this is the place for you.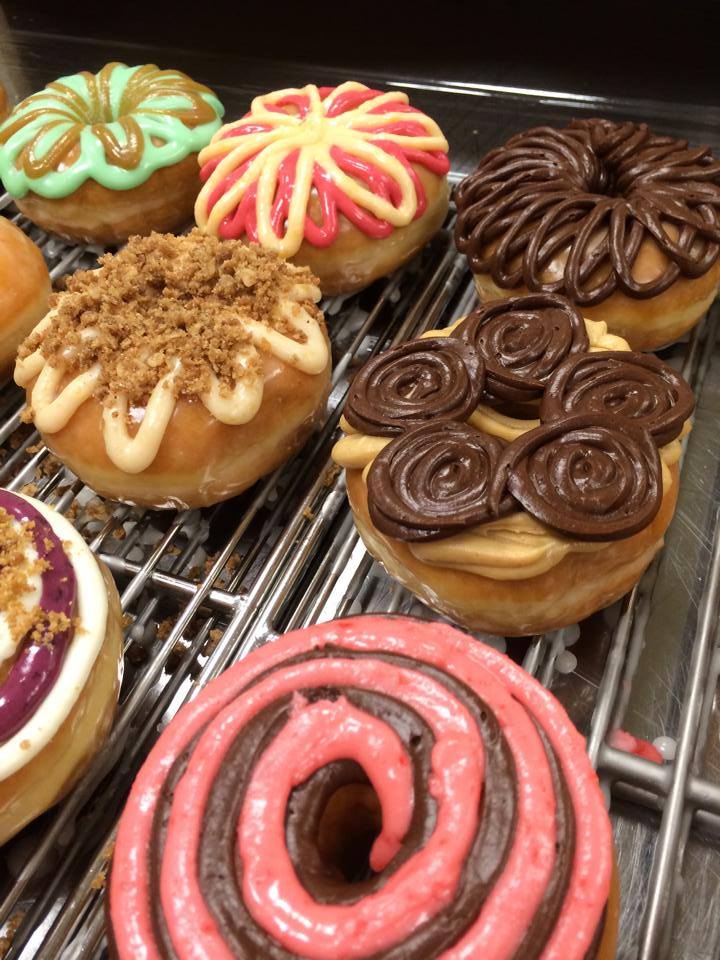 These donuts are as beautiful as they are delicious. With bright colors and unique flavors, these donuts are decorated with style. Flavors include cherry chocolate, grasshopper, cookies 'n' cream, and orange lime raspberry. There are a handful of shops spread across Utah, one shop being located in Sugarhouse.
5. Your kitchen!
Try out this Cinnamon Coconut Donut recipe and celebrate the delicious holiday in the comfort of your own home!
Cinnamon Coconut Cake Donut Recipe: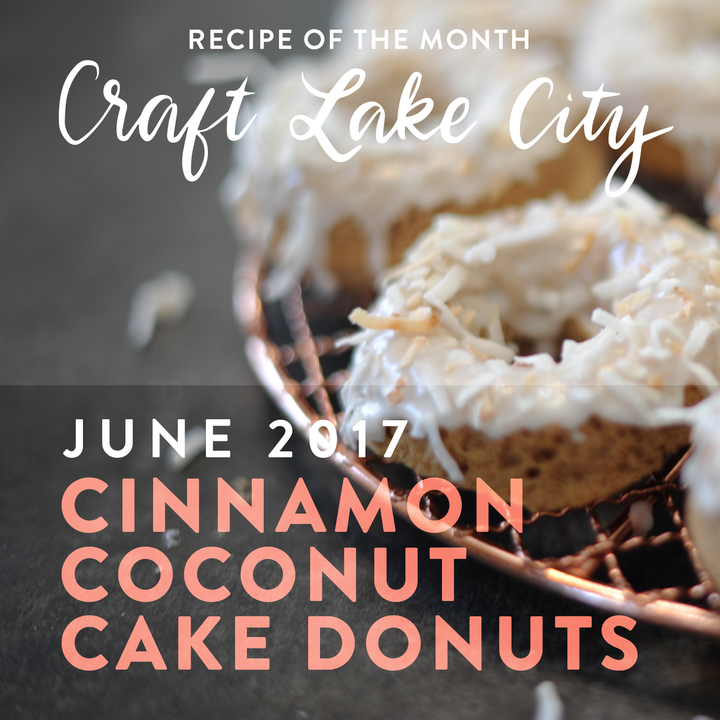 Ingredients:
For donuts:
2 c. all-purpose flour
¾ c. sugar
2 t. baking powder
1 t. salt
2 T. cinnamon
1 t. vanilla
2 eggs
2 T. melted butter
¼ c. vegetable oil
¾ c. coconut milk
For glaze:
1 ½ c. powdered sugar
3 T. milk
Garnish with toasted coconut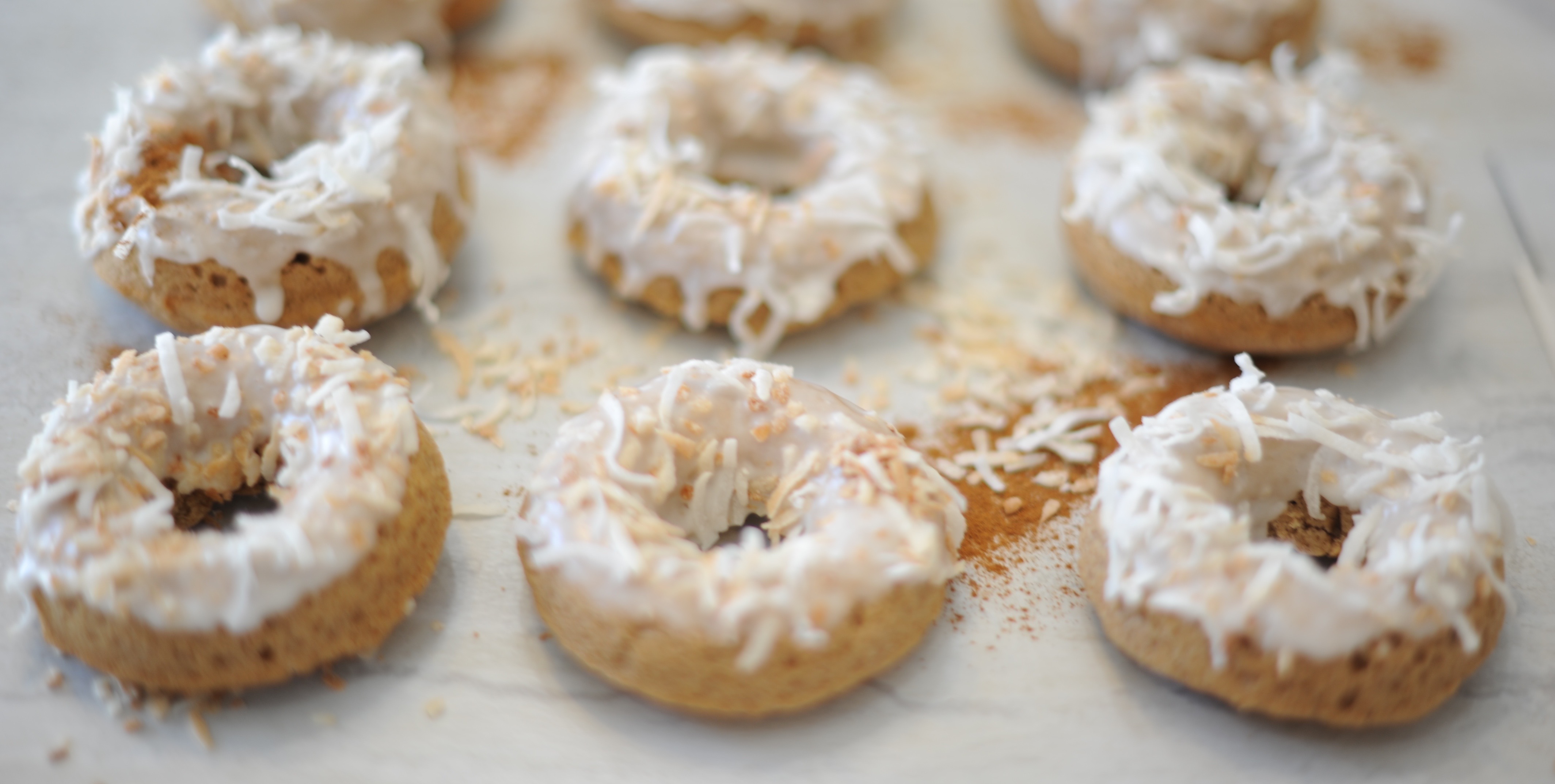 Directions:
Preheat oven to 350 degrees F

Lightly grease donuts pans with non-stick spray

In a medium sized mixing bowl, combine dry ingredients (flour, sugar, baking powder, salt, and cinnamon).

Add wet ingredients (vanilla, eggs, butter, oil, and coconut milk).

Whisk together until fully combined.

Spoon donut batter into piping bag. Pipe batter into donut pans.

Bake at 350 degrees F for 15 minutes.

While the donuts are baking, whisk together milk and powdered sugar to make the glaze.

Once donuts are baked and fully cooled, ice them with glaze and garnish with toasted coconut.

Enjoy!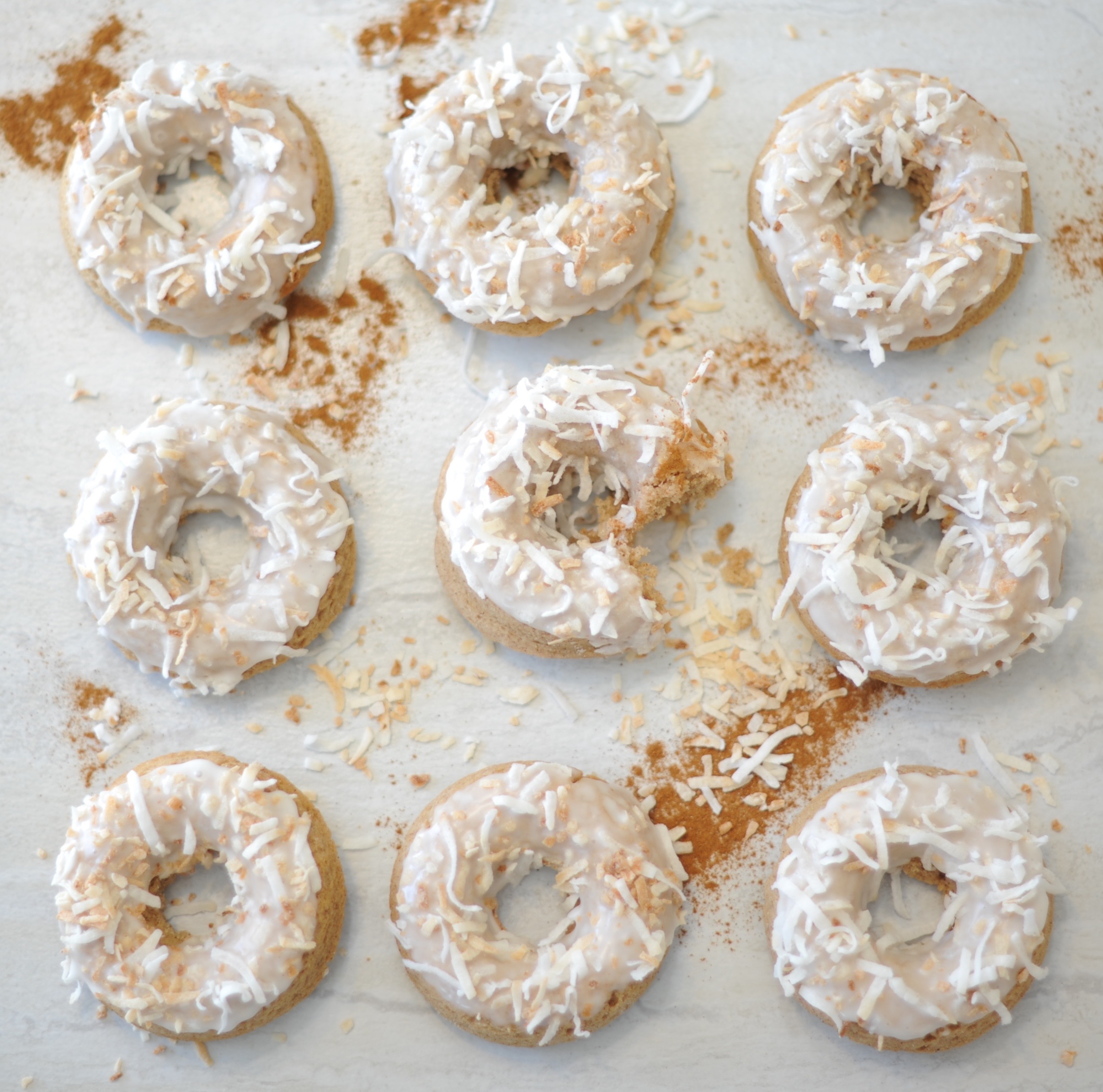 Baking and Recipe from Love Cake Bake.