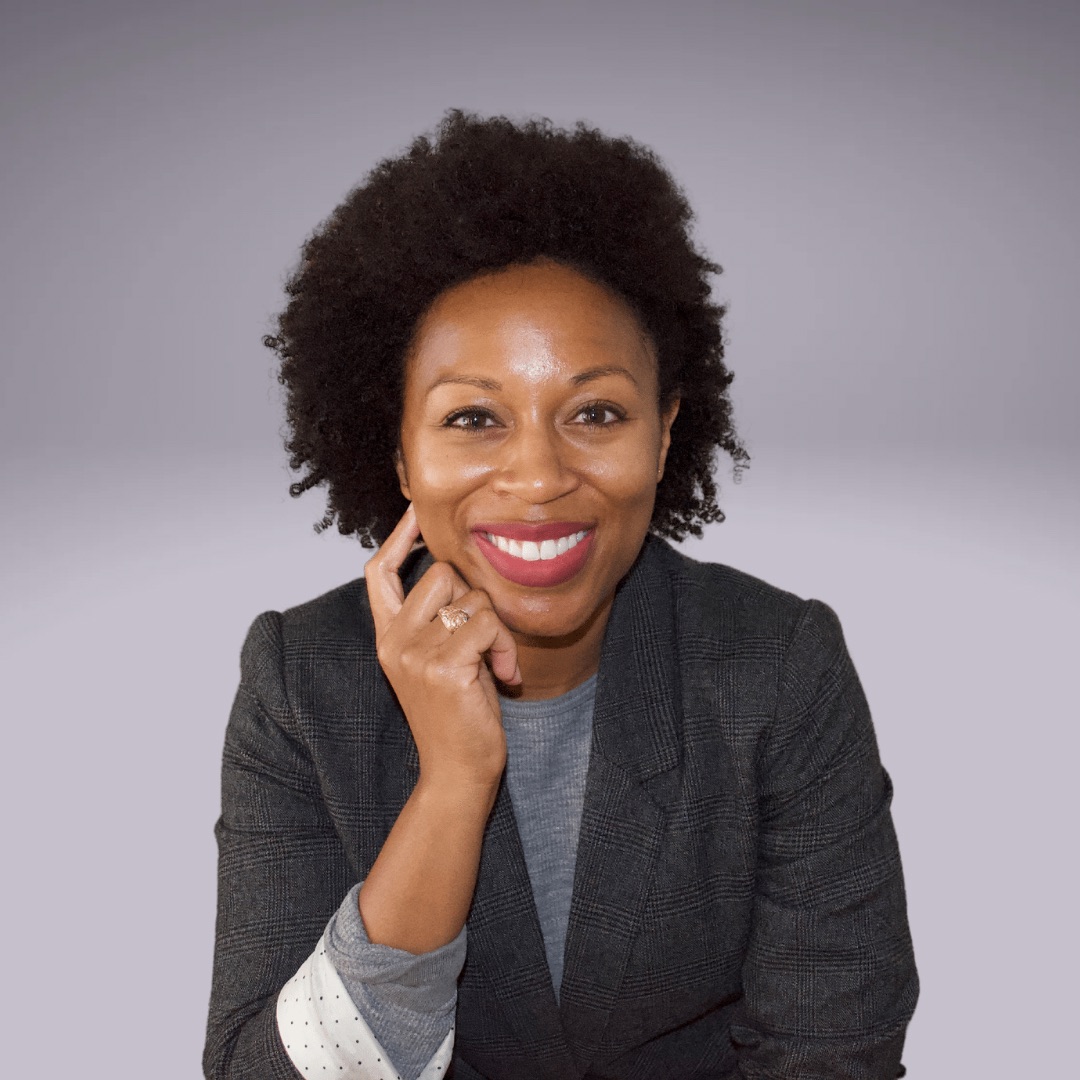 In an effort to amplify the voices of Black artists in the Utah community, Craft Lake City is celebrating Black History Month this February with weekly artist features! This week on our social channels we've been featuring local artist, Andrea G. Hardeman, M.S., and today we're excited to share our exclusive interview with her about her work and creative inspirations.
What is your medium, and how long have you been creating?
Acrylic and mixed media. I've been painting, selling, and exhibiting my work in local galleries and fairs since 2020.
When did you first start painting? Can you talk about when you first realized this was a medium you love working in?
I'm a "recovering perfectionist," who's Type A and Type 3, and gave up on art over a decade ago. I gave away all my art supplies on Facebook Marketplace for free 5 years ago because they had been collecting dust. 2020 broke something open inside of me. After a traumatic 2019, I couldn't breathe and the only thing to console me after 9 minutes and 29 seconds was painting and poetry. When words were too heavy, which they often were that year, I escaped into acrylics and the canvas. Creating abstract and impressionist art was the release I desperately needed. Painting has become a tool of self-discovery and reflection. I recently realized that I'm queer, and it took painting my feelings on canvas to begin to come to terms with that realization. Painting Here and Queer ended up being my undeniable confirmation.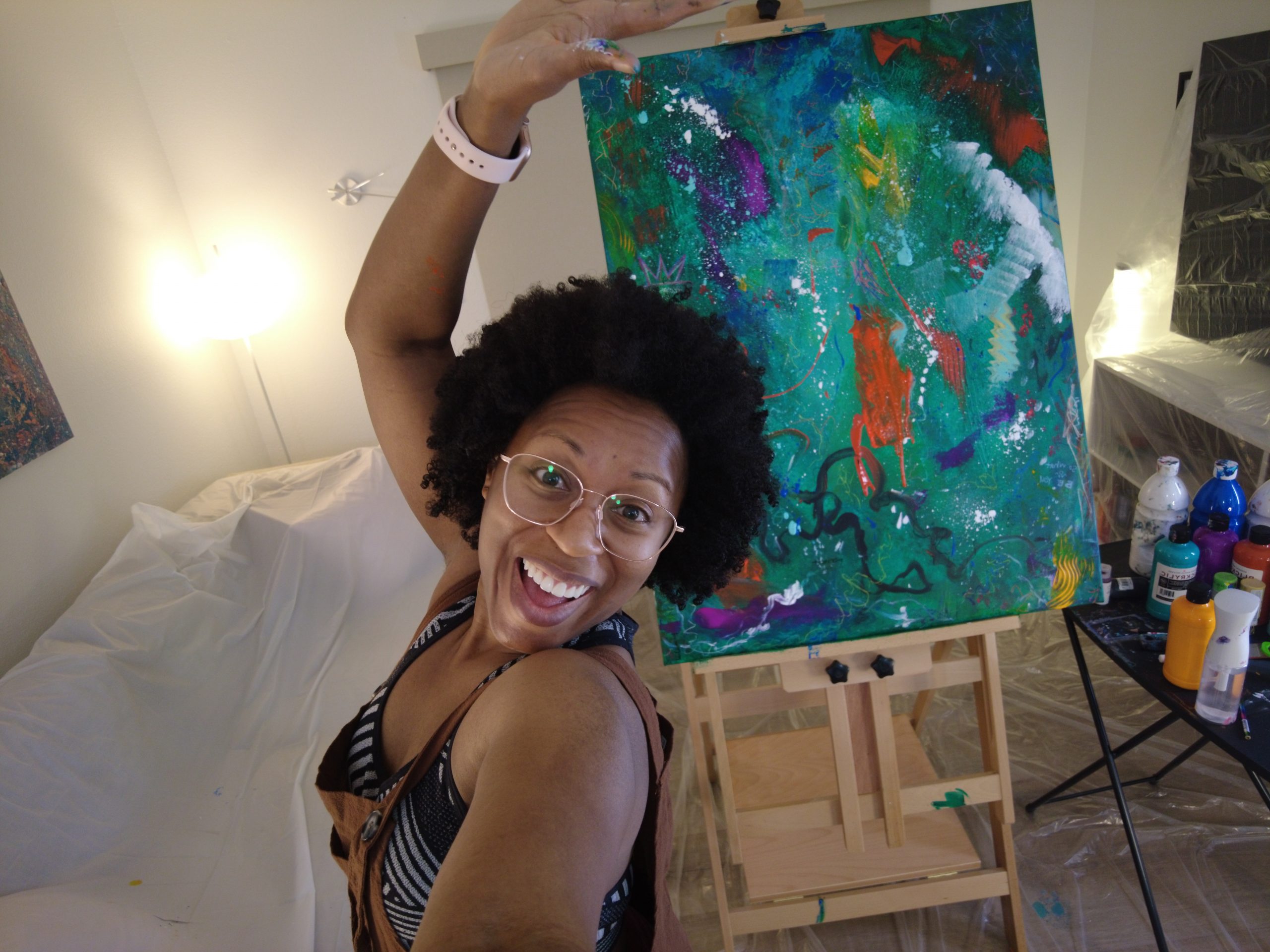 Could you tell me a little bit about your books and how you first got into writing poetry?
I began writing poetry as a form of healing and emotional processing in 1998. Creative expression through poetry and painting is how I excavate and examine my deepest joy, pain, hopes, and fears.
love the journey: POETRY AND ARTWORK SELECTIONS was published last spring and is the exportation of finding joy and rekindling your spirit in the midst of "everything but the kitchen sink" that life throws at a person. I pair my artwork and poetry together to give shape to themes from healing your inner child to generational trauma to mental wellness. It became an Amazon bestseller last year. love the journey has the honor of being a part of the France Davis Utah Black Archive housed in the University of Utah's library.
Queer: A coming out story at almost age 40 is my second collection of poetry that was published a couple weeks ago. This collection was how I processed my grief for the self I thought I knew. It's a rainbow roller coaster of self-love and self-acceptance. The cover art is Here and Queer; originally the book had a different title and cover art because I was initially deeply uncomfortable with this new aspect of my identity. It's still an adjustment and feels very new, but I'm proud of all aspects of my identity.
How does your work connect to your identity, for you?
Everything I create is from the lens of a queer Black cis-female. I explore the intersectionality of my identities in a society that marginalizes them. Including the stories behind the art with each piece enables the viewer to connect with the art on a deeper level as they layer their own unique meaning and connection to the art piece on top of the original inspiration.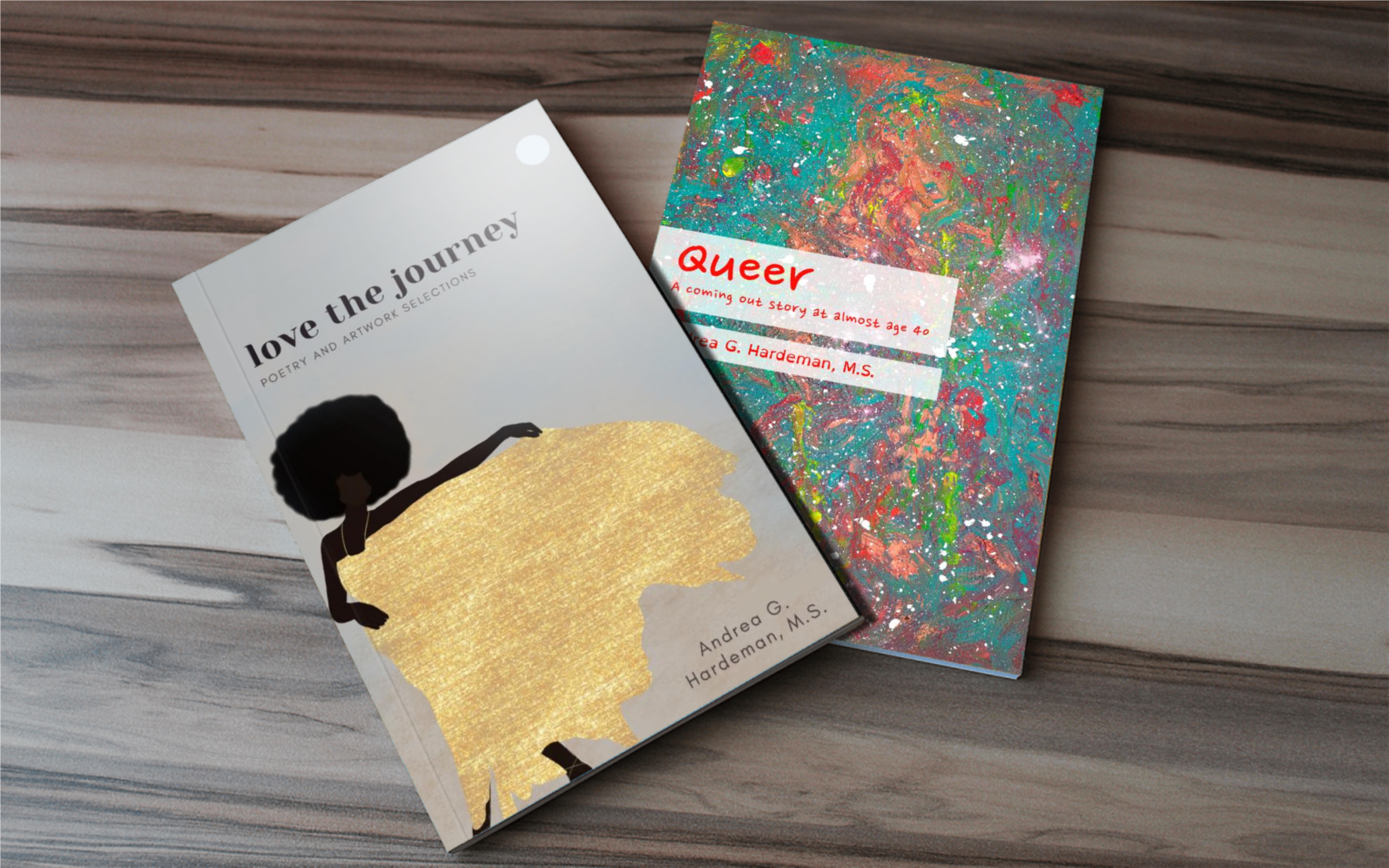 What has your experience been like in the Salt Lake City arts community?

I've found community through the Utah Black Artists Collective (UBLAC), as well as true friendship and support. Their goal is to increase the visibility of local Black artists across all creative modalities. Urban Arts Gallery has been with me from the beginning of my artistic transformation a few years ago, and Brandon at 9th and 9th Book and Music Gallery has been wonderful to partner with.
Where can people see your art currently?

You can find several of my art pieces and copies of my books at Urban Arts Gallery and 9th and 9th Book and Music Gallery downtown. A larger portion of my art is on my website. There's also a link on there to grab a copy of my books and to subscribe to the newsletter for a peak behind the scenes.
To keep up with Andrea, check out her website www.papillonskies.com or follow her on social media at @papillonskies on Instagram and @papillonskiesart on Facebook.
Craft Lake City's artist features highlighting national DEI Awareness Months will continue throughout the year on our social media channels (@craftlakecity) and here on our blog. Stay tuned to hear from other local creatives working to make Utah a more vibrant and accepting place to live, work and create!