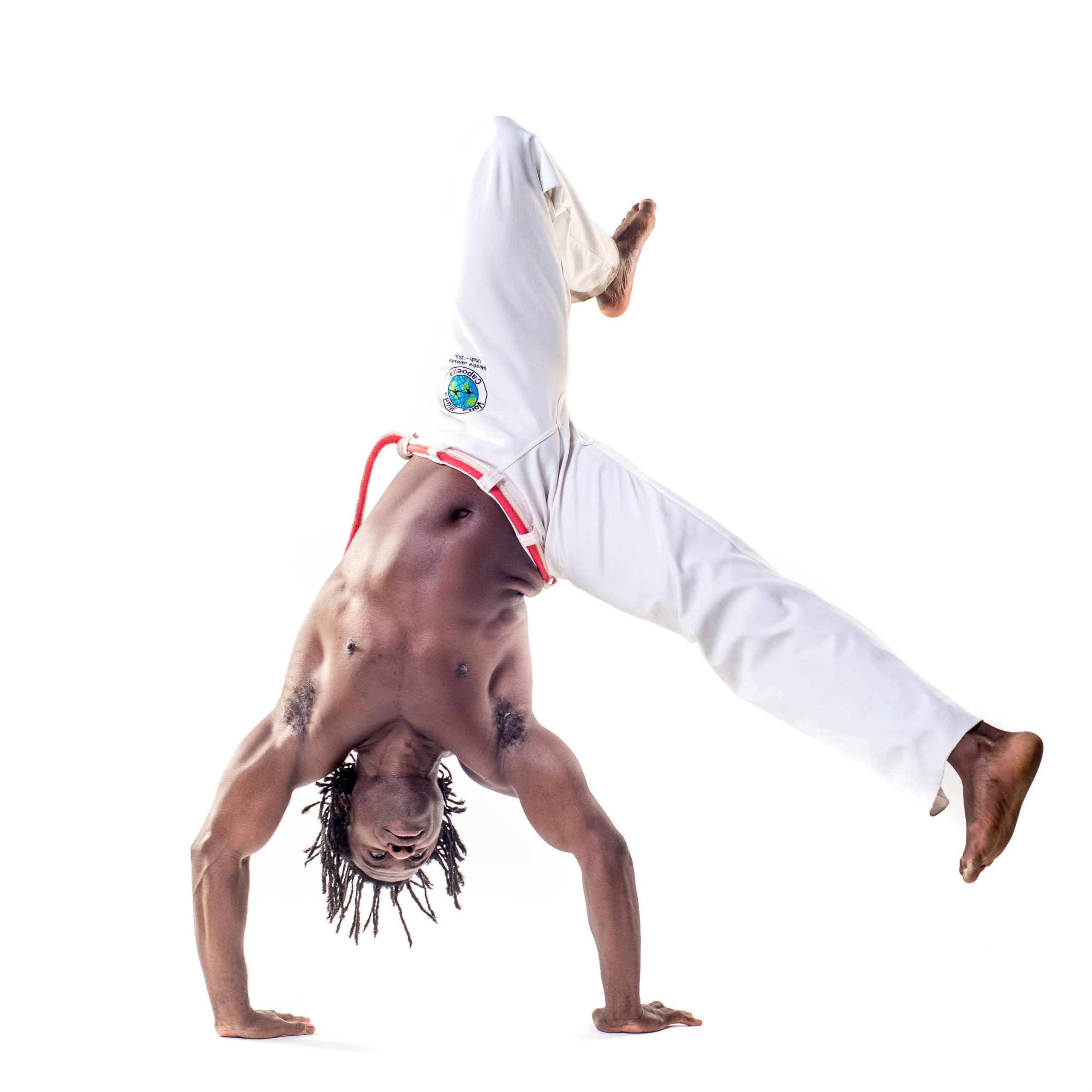 In an effort to amplify the voices of Black artists in the Utah community, Craft Lake City is celebrating Black History Month this February with weekly artist features! This week, we've been featuring Mestre Jamaika (Mauro Romauldo), the director of Salt Lake Capoeira. Today we're thrilled to share our interview with him about why and when he started, and what drives him to instruct others in this artform.
What is capoeira, and how long has it been in your life? 
I teach the art form of Afro-Brazilian capoeira which includes movement, music, martial arts, and culture. It was developed by enslaved Africans in Brazil who used it as a form of self defense disguised as a dance. I'm from an Afro-Brazilian region of Brazil where capoeira originated, and I began studying the art form over 35 years ago.
What inspired you to take up capoeira at that young age, and what inspires you now?
When I was a young boy, capoeira empowered me and helped me gain respect from those who didn't typically show respect to poor and/or black people. My inspiration and drive was to help my family which I did from a young age as I earned money performing and teaching capoeira. As I worked with and performed for thousands of people around the world, I witnessed the deep impact that capoeira can have on people's lives. My purpose today remains the same and has greatly expanded to honor my ancestors and capoeira's roots in its fight against injustice and oppression and its work for equality. Capoeira for me is a movement through teaching movement. I enjoy being a mentor and seeing others use capoeira in their lives to help them mentally and physically.
When did you first start teaching capoeira?
I started capoeira when I was 7-years-old, and just a few years in, I started assisting my teacher at a very young age. When I was 13-years-old, I was invited by a capoeira mestre to live in another area of Brazil and work at his academy. So in my teenage years, I was teaching kids, my peers and even people who were older than me.
When did you first start teaching in Salt Lake?
I first arrived to Utah in 1999, and I started teaching for the capoeira club at BYU right away. I moved to Salt Lake City in 2002 and started teaching capoeira to a small group of breakdancers and friends who were interested in martial arts that incorporated acrobatic movements.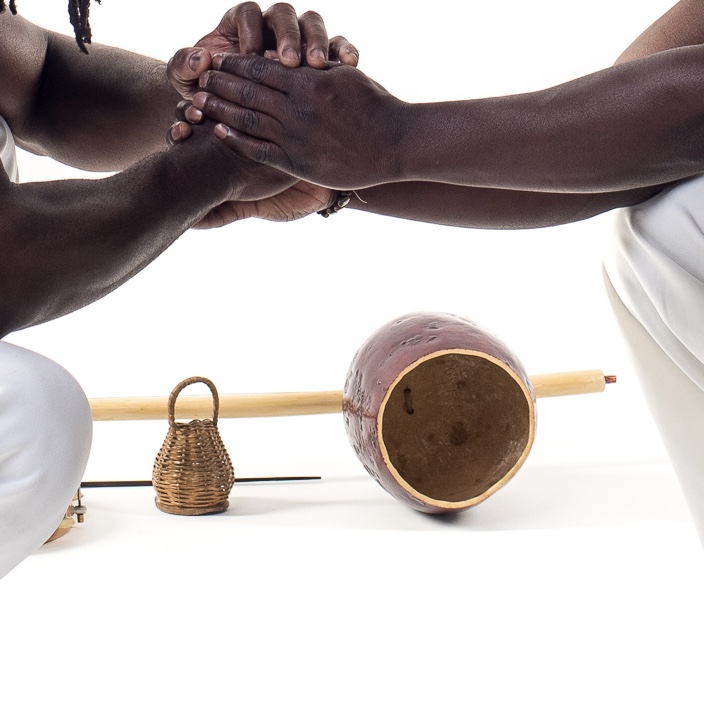 What's your experience been like bringing this art form to the Utah and Salt Lake City audience?
I've always been passionate about sharing capoeira with others and introducing it into their lives. It changed my life in many ways such as helping me manage intense anger I had as a young kid for how I was treated being poor and black. I love seeing what capoeira can do for other people's lives and the positive ways it impacts all who interact with it. It's been a beautiful experience over my life to see how people change for the better and have a new lens in which to see the world after becoming immersed in capoeira and its culture.
And who do you think would benefit most from studying capoeira?
Capoeira is such a rich art form that it can really benefit anyone. Some people are inspired by the music, some want to learn acrobatics and focus on that, others who are into martial arts want to learn that aspect, while other people might not care so much about any of that but want to engage with capoeira to connect with others and help create a warm and welcoming community. Capoeira really ends up fitting each person in their own unique way.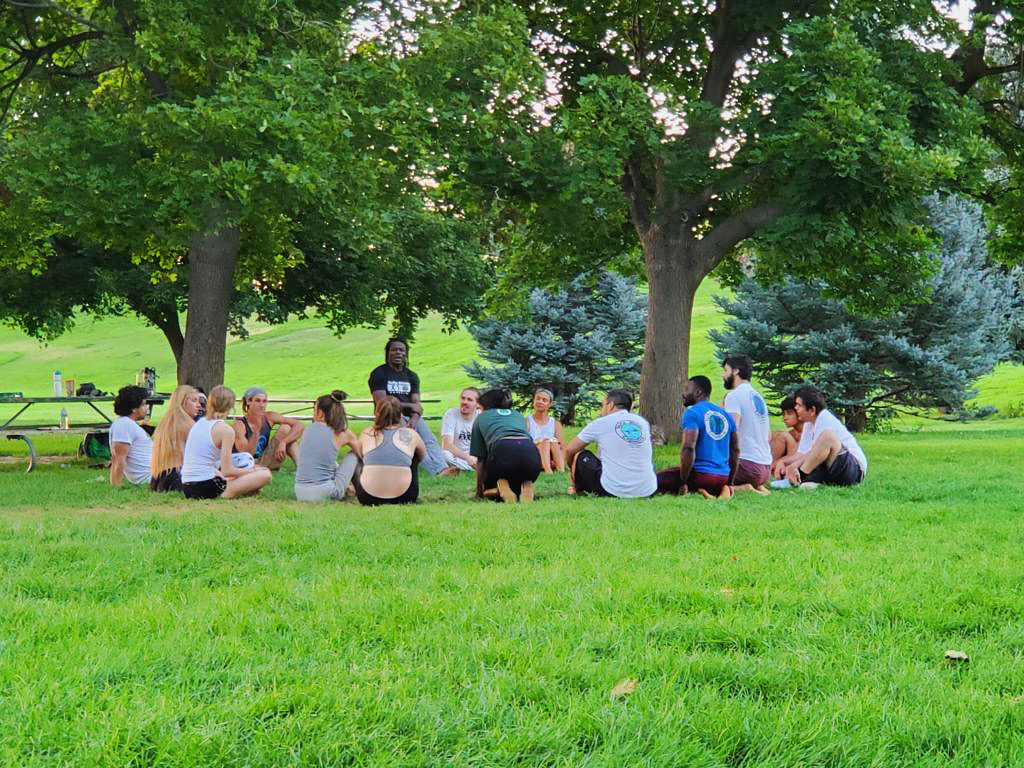 Is there anything else you'd like to let our audience know about?
As I say on my website, I invite everyone to, "Experience this beautiful art form from my home of Bahia, Brazil. Our goal is for everyone to feel welcome and respected when they take a class. We encourage our students to come to class with love and not hate; to focus on what they can do and not what they can't; to try to help and not to judge; and to share their happiness and help take away others' sadness. Capoeira will improve your physical and mental health as we work together to strengthen the community."
Check out www.saltlakecapoeira.com for more information on Mestre Jamaika, as well as class offerings for both capoeira and jiu-jitsu. You can also follow Salt Lake Capoeira on Instagram and Facebook at @saltlakecapoeira.
Craft Lake City's artist features highlighting national DEI Awareness Months will continue throughout the year on our social media channels (@craftlakecity) and here on our blog. Stay tuned to hear from other local creatives working to make Utah a more vibrant and accepting place to live, work and create!