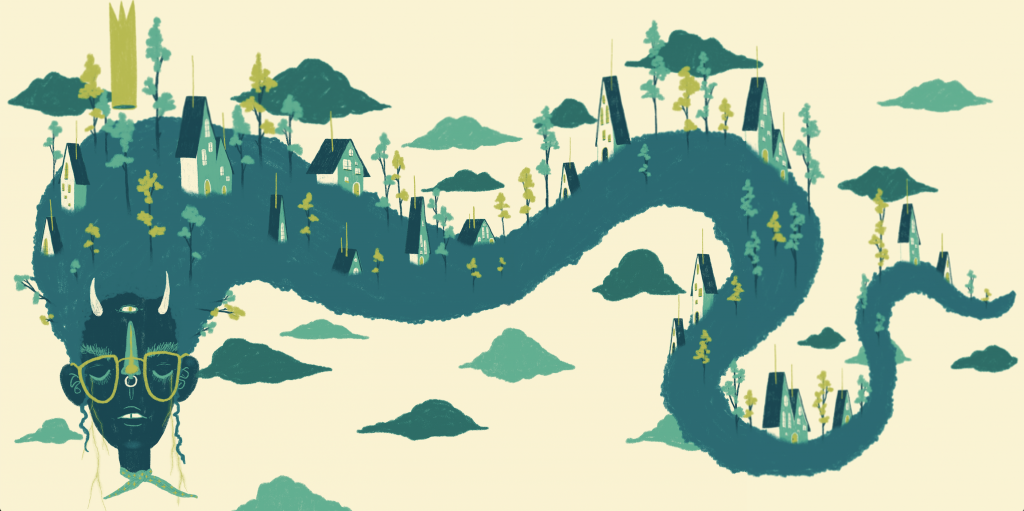 Celebration of the Hand: Salty is an outdoor art exhibition inspired by the music of local singer-songwriter, Marqueza. The collaborative exhibition will be on view in 14 street-side frames along Broadway (300 S.) between 200 West and 200 East in downtown Salt Lake City, now through the end of August 2020.
In Celebration of the Hand: Salty, eight emerging local artists visually interpreted tracks from Marqueza's newly-released album, Salty. The featured artists include Abraham Von August, Chromatophore, Hy Amenero, Jessica Wiarda, Kristen Bernabe, Laura Frisk, Space Babes Art and Victoria Minji Lee. Each visual artist created digital artwork informed by a specific song from the Salty album. Visitors to the free outdoor exhibition will be invited to stand in front of each visual piece and scan a QR code to listen to the musical track that inspired it.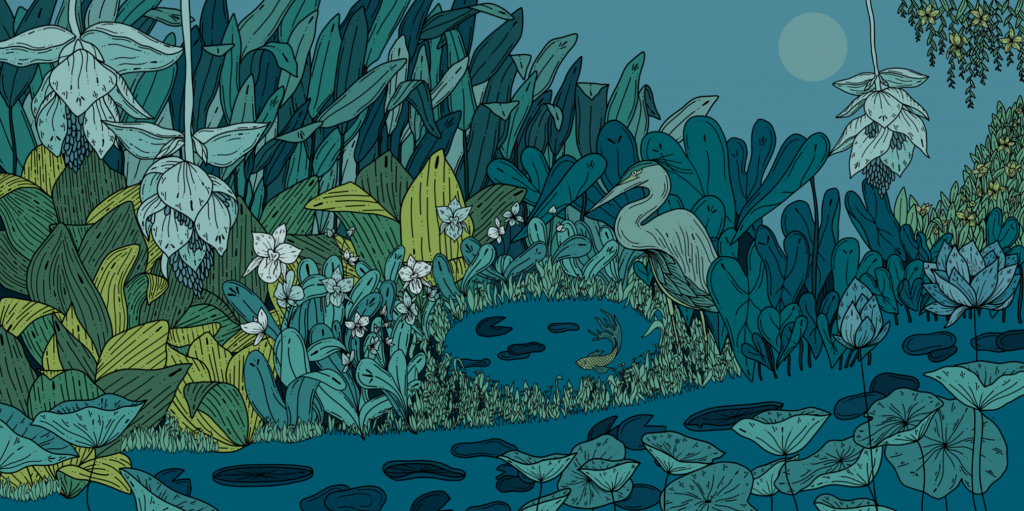 Marqueza is a queer Japanese/Venezuelan singer, songwriter and producer based in SLC. Passionate about art as an outlet for expression, processing and healing, they make genre-fluid music by coupling improvisation with electronic production. Marqueza supports the activation and protection of spaces for QTBIPOC to express themselves creatively. Marqueza describes Salty as an open letter to Utah and Salt Lake City, describing SLC as a place that is "as traumatic, painful, and isolating as it is a place of healing, refuge, and fierce underground community." Marqueza is donating 100% of proceeds from the Salty album to causes they care about. Members of the public can learn more and purchase the full Salty album at www.marinamarqueza.com.
Informed by activist Jane Jacobs' fascination with self-organized urbanism, Celebration of the Hand is a seasonal exhibition series designed to enhance and reflect Salt Lake City's cultural district through the work of local artists. The exhibitions feature inspiring artwork meant to engage passersby with ideas that matter, and provide the local artisan community with a venue to showcase their talent and contribute to the city's cultural enhancement. Celebration of the Hand is open 24 hours a day, 7 days a week free of charge, and provides a safe option for experiencing art while social distancing during the current pandemic.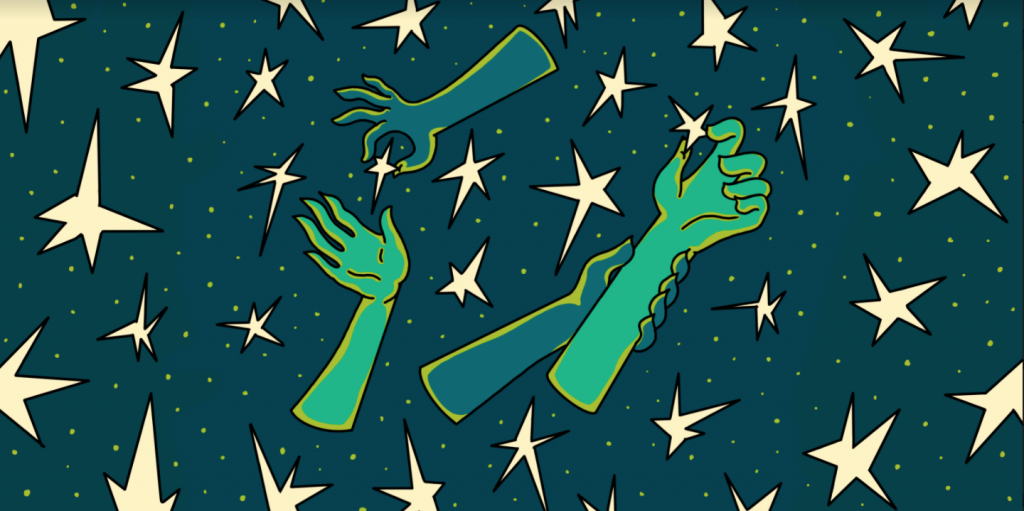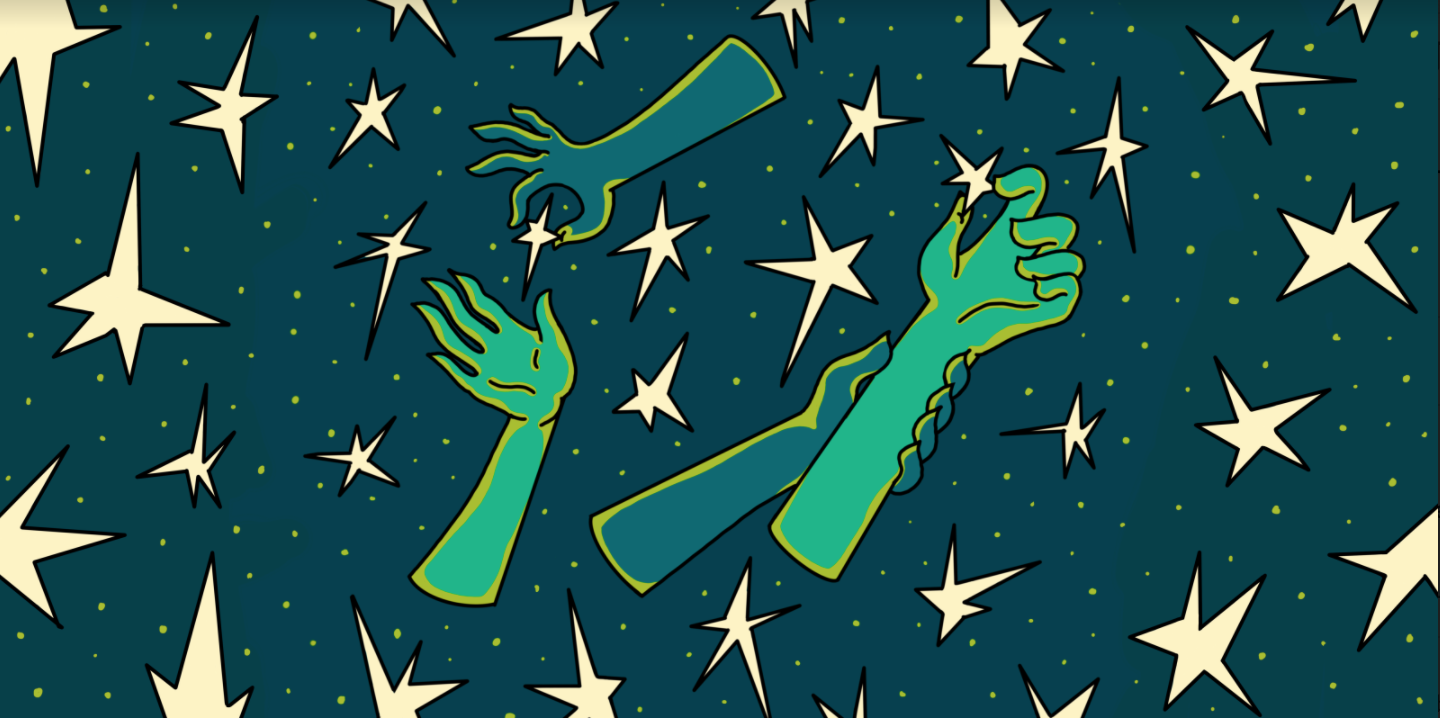 Virtual Discussion: Salty
The public participated in a free virtual discussion inspired by Celebration of the Hand: Salty on Monday, July 20 at noon. University of Utah Associate Professor of Education, Culture and Society Leticia Alvarez Gutiérrez joined Salt Lake city Public Art Program Manager Kat Nix and singer-songwriter Marqueza to discuss the Salty album and the exhibition artwork. Attendees shared ideas and ask questions.