Copper Palate Press.
We are a Fine Art Printmaking Collective located in downtown SLC.
A group of 11 artists that include:
Brian Taylor
Cameron Bentley
John Andrews
Emilee Dziuk
Dave Boogert
Clyde Ashby
Sri Whipple
Tyler Densley
Trevor Dopp
Lenny Riccardi
and Robin Banks
We specialize in Screenprinting, Woodblock Prints, and Letterpress Printing.
In addition to hand pulled prints on paper we also handle commercial
screenprinting on apparel and offer custom designs and illustration
services.
Our work and illustration has been used by Local companies such as:
Squatters Brewery, KRCL, Downtown Farmer's Market, SLUG Mag, and
others….
Our Plakat this year was designed and hand carved by CPP member Brian
Taylor. The imagery was chosen to celebrate the tools we used to
create our prints:
Pens, Pencils, Markers, Carving Gouges, and our own hands!
The piece was carved for the purpose of exposing the public to the
process of woodblock printing and allowing the audience to see first
hand what the plates look and feel like.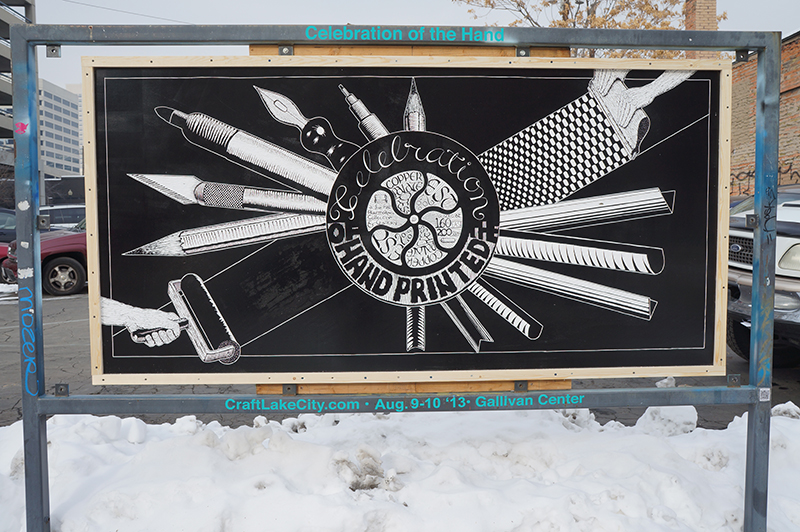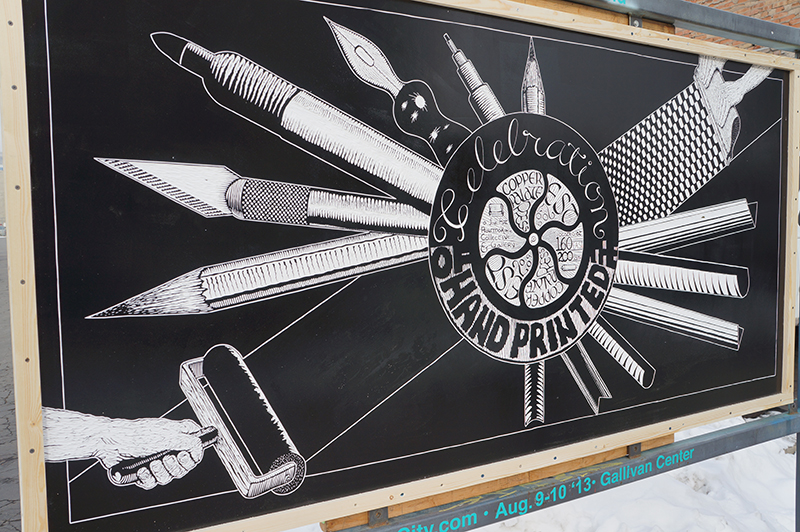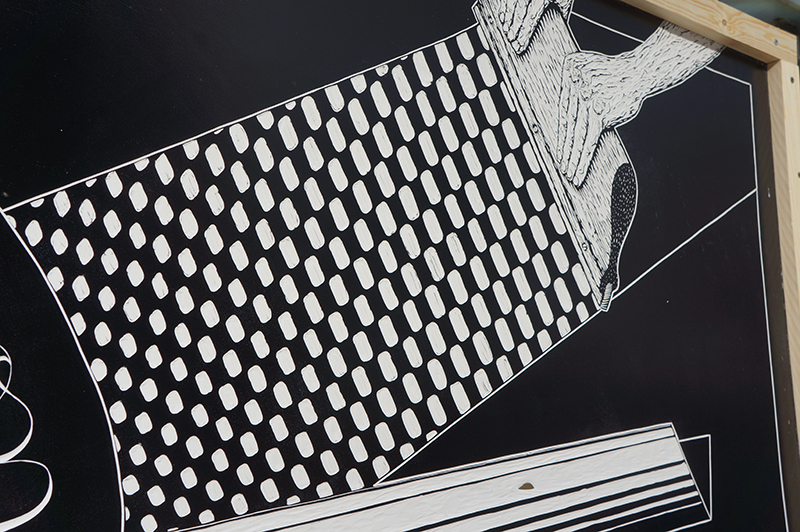 Celebration of the Hand was started by The Temporary Museum of Permanent Change and Craft Lake City in the Summer of 2012 as a way to highlight and showcase the work of local artisans participating in the Craft Lake City DIY Festival. The Celebration of the Hand pieces are installed into steel Plakats, which are adjacent to the sidewalks on the North and South sides of Broadway (300 South) between 200 West and 200 East.
The exhibit is open 24 hours a day, seven days a week and is free to the public.
Save