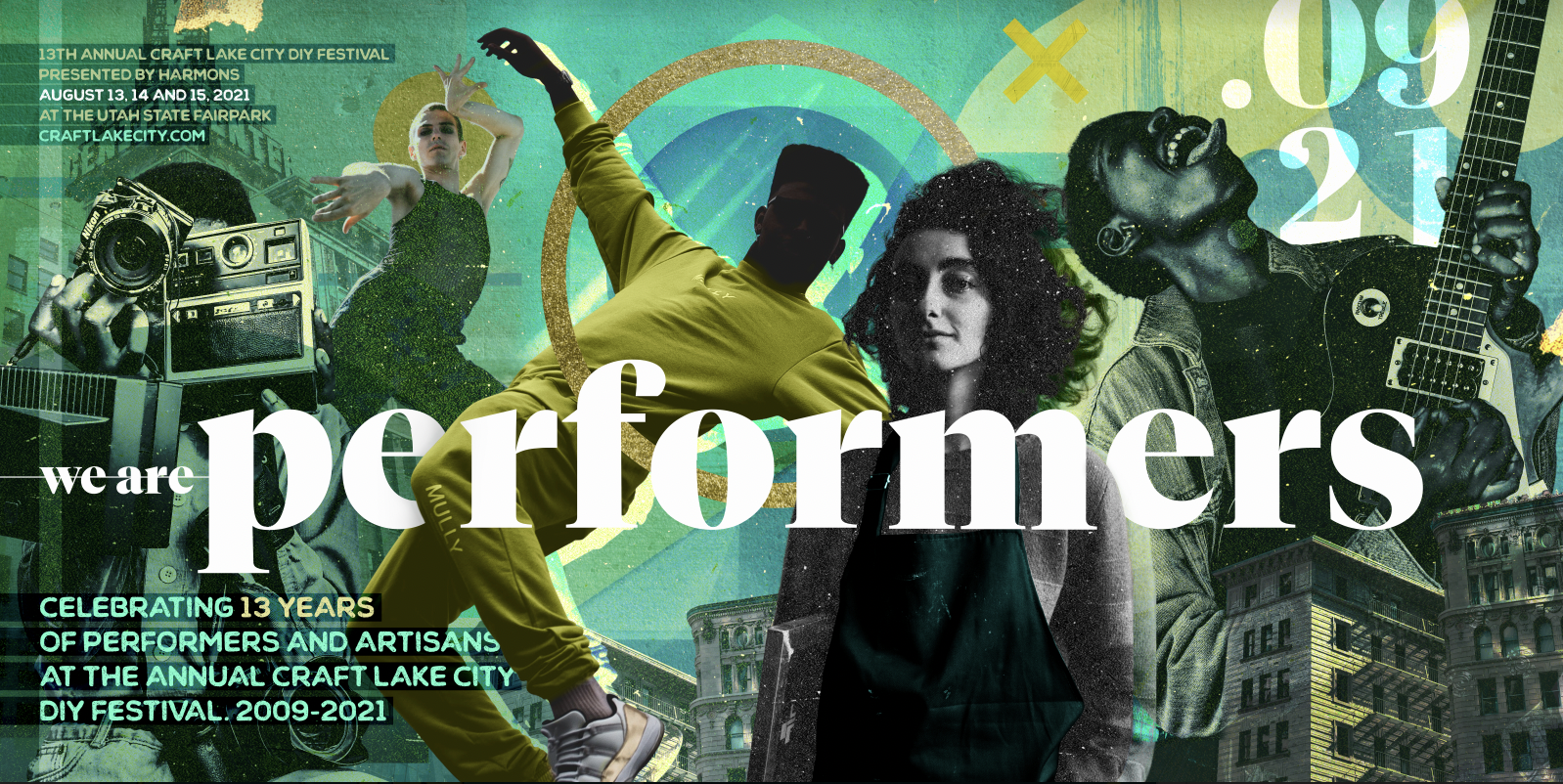 Artwork by Camille Nugent
Lunch & Learn with Craft Lake City
Tues., July 6 at noon | Watch the Recording Here
Craft Lake City, THE BLOCKS, Utah Humanities, The Center for the Living City and The Temporary Museum of Permanent Change are pleased to announce a new interactive Celebration of the Hand public art exhibition. On view from July 1 – Sept., 30, 2021, We Are Performers will highlight work by fourteen Utah-based visual artists who work in a digital format. Celebrating 13 years of The Annual Craft Lake City DIY Festival, this installation features digital designs by festival participants whose work was inspired by a pre-recorded performance of a performing group or artist who previously participated in the Annual Craft Lake City DIY Festival. Each artwork represents a specific year that artist and performer participated. Installed in 4'x8' streetside frames, each work includes a QR code that gives passersby the opportunity to watch or listen to the performance that inspired the visual piece.
The public was invited to join Craft Lake City for a free virtual Lunch & Learn event on Tues., July 6 at noon. The discussion was led by two humanities scholars, Jason Rabb, Librarian at the Salt Lake City Public Library and Crystal Young-Otterstrom, Executive Director of Utah Cultural Alliance. Virtual attendees had the opportunity to share ideas and ask questions about the new interactive public art exhibition in downtown Salt Lake City.
The discussion covered the rich history of performing arts in Utah. In particular,  3 designs that highlight different segments of Utah performing arts in the last 12 years, including both movement and musical performance groups. Humanities scholars discussed how the performance styles connect to the performers' individual heritage and culture, and to the greater history of Utah. Additionally, the humanities scholars  provided evaluations and facilitated discussions about the visual works of art. This project has received funding from Utah Humanities. Utah Humanities (UH) empowers groups and individuals to improve their communities through active engagement in the humanities. Watch the recoding of the virtual event here.
Informed by activist Jane Jacobs' fascination with self-organized urbanism, Celebration of the Hand is a seasonal outdoor exhibition designed to enhance and reflect Salt Lake City's cultural district through the work of Utah-based artists. Celebration of the Hand is displayed in large frames adjacent to the sidewalks along Broadway (300 South) between 200 West and 200 East, and is open 24 hours a day, 7 days a week free of charge.
Review the Artwork Below
Celebration of the Hand: We Are Performers is a retrospective outdoor exhibition presented by Craft Lake City and The BLOCKS. The streetside display celebrates 13 years of visual artists and
performers from the Annual Craft Lake City DIY Festival. Each artwork featured in the exhibition was created by a visual artist who participated in a past DIY Festival, and their work was inspired by a performance from the same Festival year. Click on the image to watch or listen to the performance that inspired the piece.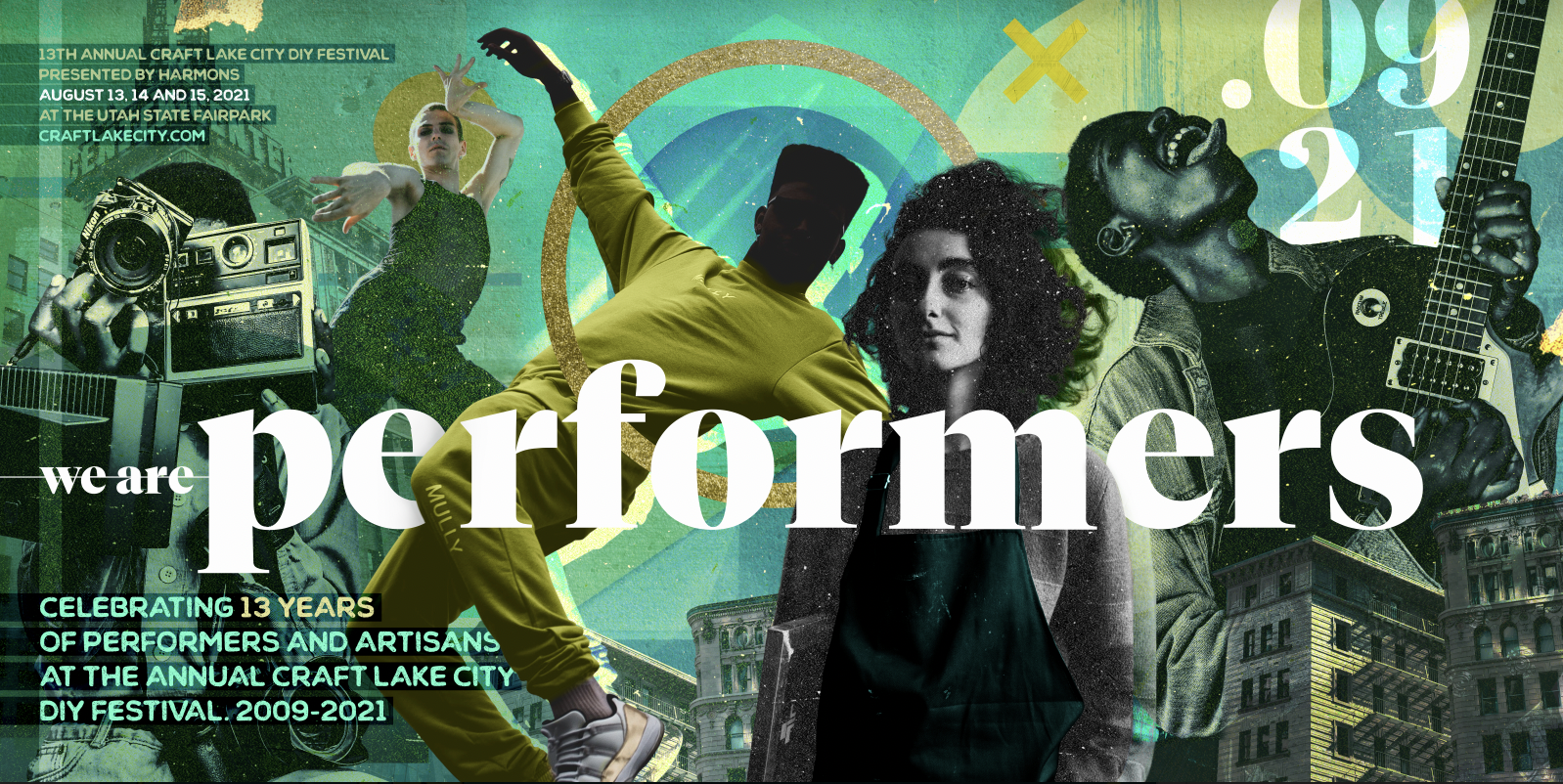 Artist: Camille Nugent Originally from St. Catherine Jamaica, Camille is a multi-
disciplinary artist and designer living and working in Salt Lake City, Utah. In her 20+ years in the design industry, she has overseen integrated campaigns across print, digital and emerging channels, working with clients such as Microsoft, Adobe, and Autodesk. She combines her education and experience in the fine arts and graphic design with an overarching philosophy: Create beautiful things. Be kind while you do that. Camille is a featured artisan at the 13th Annual Craft Lake City DIY Festival Presented By Harmons. See her work at the Utah State Fairpark on August 13-15, 2021.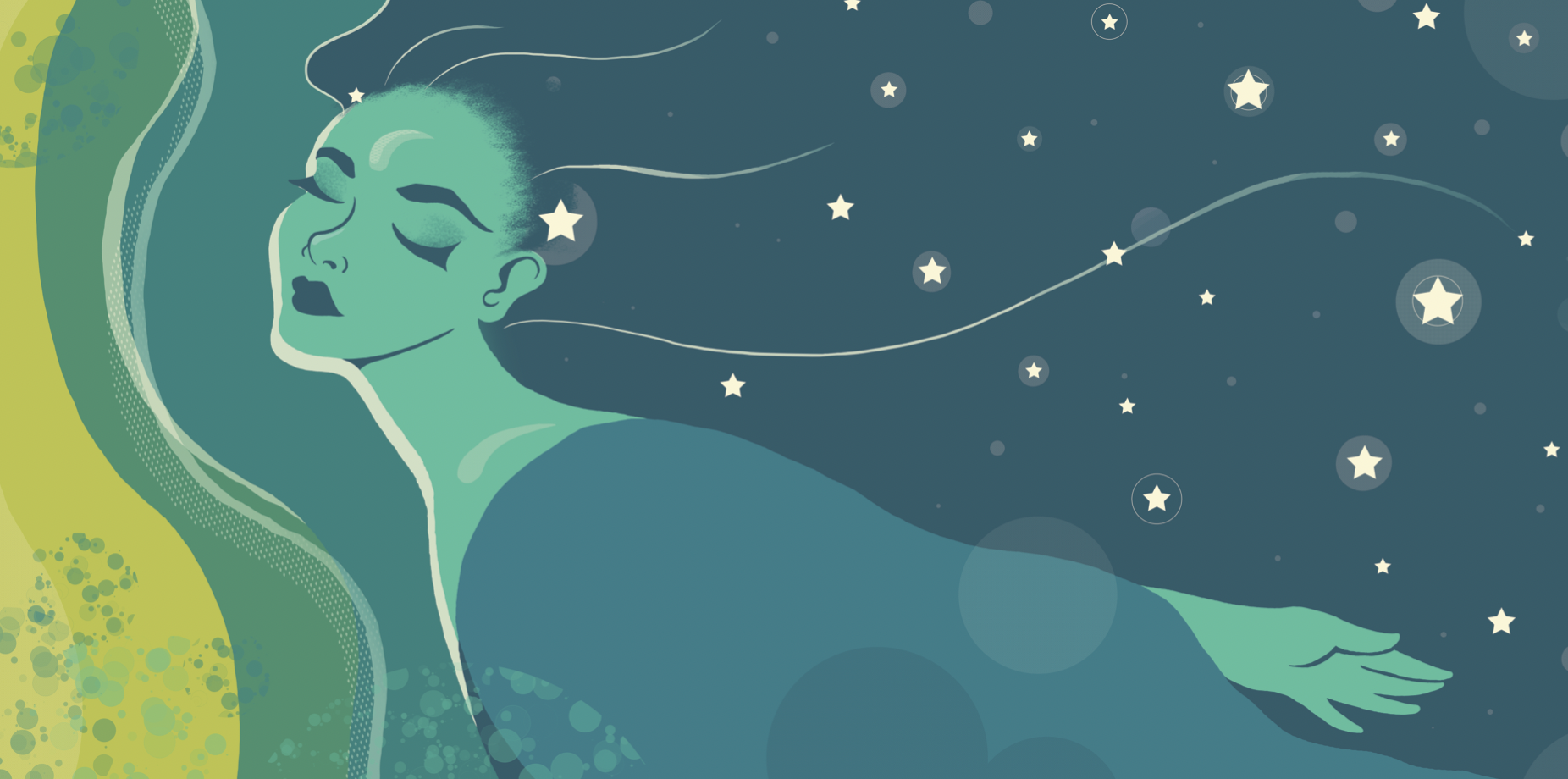 Artist: Candace Jean is a writer and illustrator living in the suburbs of Salt Lake valley. She creates work in various media inspired by the natural world, antiques, and children's fairy tales. Artist Candace Jean participated in the inaugural Annual Craft Lake City DIY Festival in the summer of 2009, and was one of the few artisans to participate every year for the first decade of the DIY Festival!
Performer: Laserfang comprised Shane Asbridge, Stephen Chai, Josh Dickson, Brice Okubo and Weston Wulle, a number of whom participated in other storied SLC groups such as Telepanther and Mammoth. Their driving, dance-punk sound thrives off of the band's hulking barrage of synths, distorted guitars and blistering drum performances, a full-band sound that vibrates with urgent, sweaty energy. Laserfang performed at the inagural Craft Lake City DIY Festival in 2009.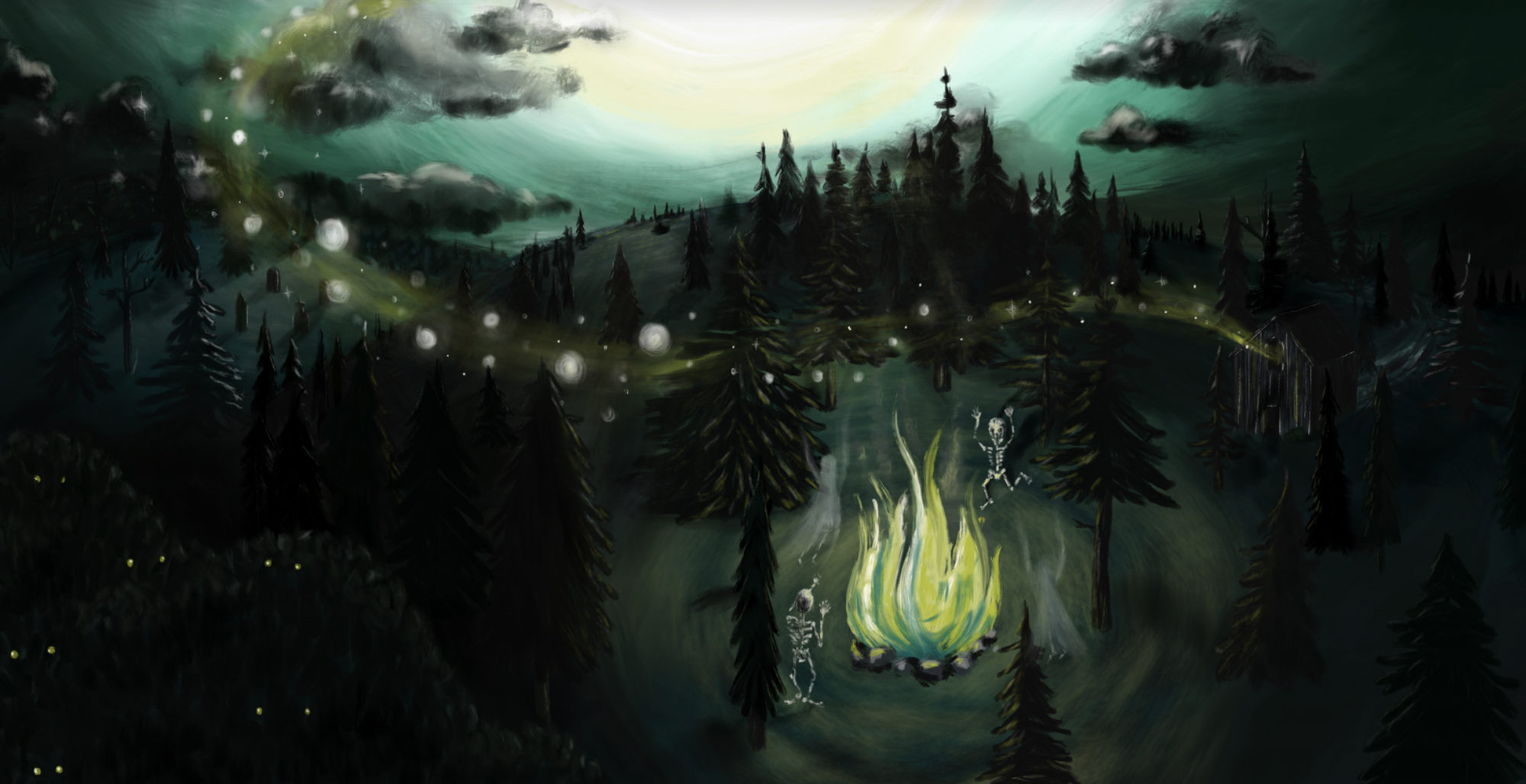 Artist: Melissa Matney lives in Clinton Utah, has participated in Craft Lake City four times and is still creating. She creates clay and fiber art as Wednesday Ann.
Performer: Medusa's Cross The duo of Lindsay Heath (The Violet Temper, Uma Fuzz) and Chris Murphy (Lunar Twin) paired two veteran Salt Lake City musicians together for a singular and fleeting side project. Though the group has since given way to its members' respective bands and little—to no—public recordings exist, Medusa's Cross uniquely blended Murphy's love for the darkened electronic textures of '80s pop with Heath's punk rock sensibilities. Lindsay Heath performed at the 2nd Annual Craft Lake City DIY Festival Presented By Harmons in 2010.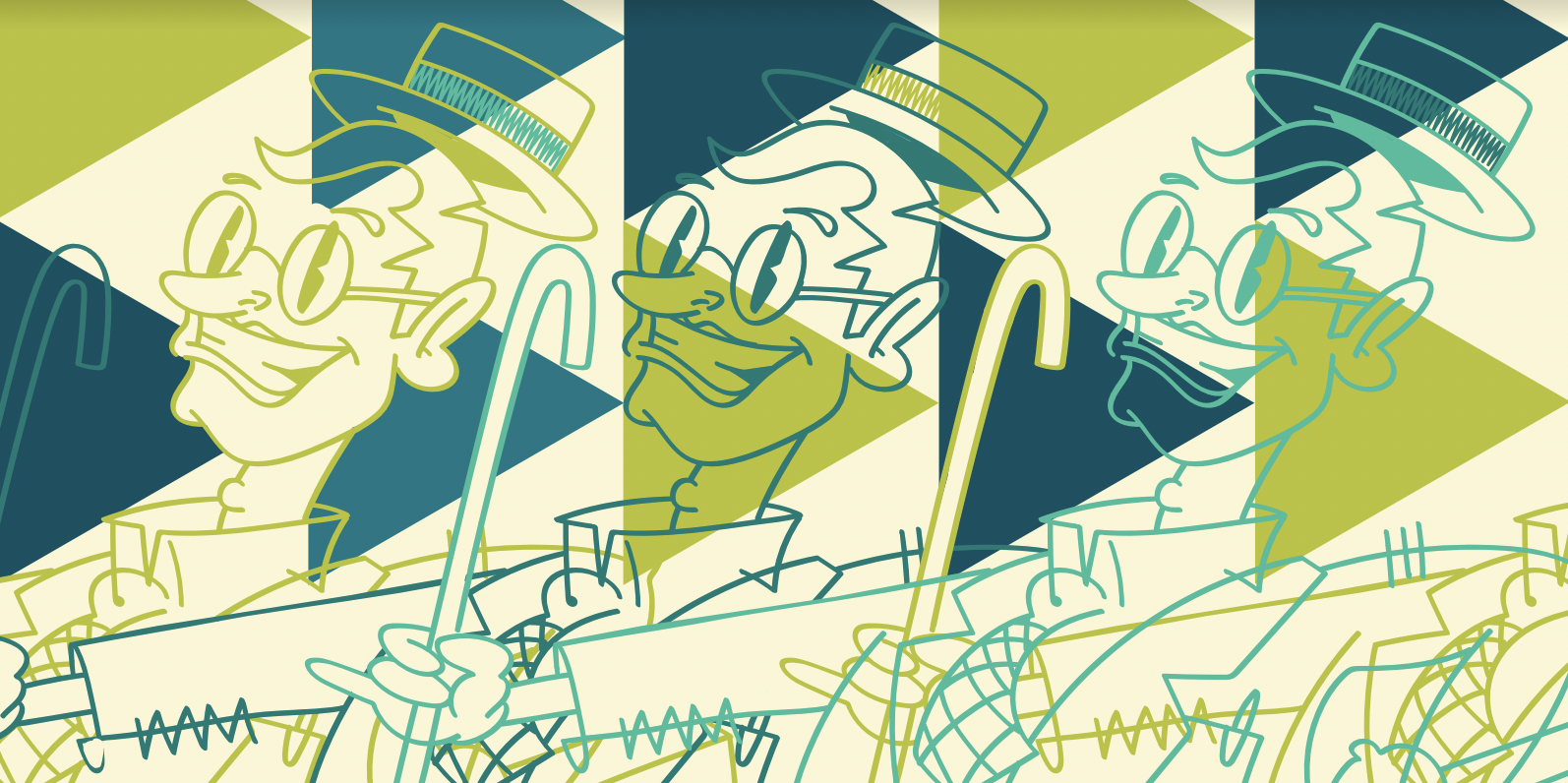 Artist: Trent CallBorn and raised in Salt Lake City, Utah. Trent graduated from the University of Utah in 2004 with a BFA. He is actively involved in a diversity of ongoing projects. Trent's work combines formal academic painting, comics, graffiti, and popular culture. He currently works out of CAPTAIN CAPTAIN Studios in beautiful downtown Salt Lake City. Trent participated in the 3rd Annual Craft Lake City DIY Festival, among other.
Performer: BIRTHQUAKE! is an SLC-based trio of brothers (Scott, Matt, and Nick Whittaker) who have been making music together for many years. The song "Gentleman, We're History" is an homage to the 1989 film "Bill and Ted's Excellent Adventure." It was released as part of the "Be Excellent to Each Other EP" from 2011, the same year that BIRTHQUAKE! performed at the 3rd Annual Craft Lake City DIY Festival.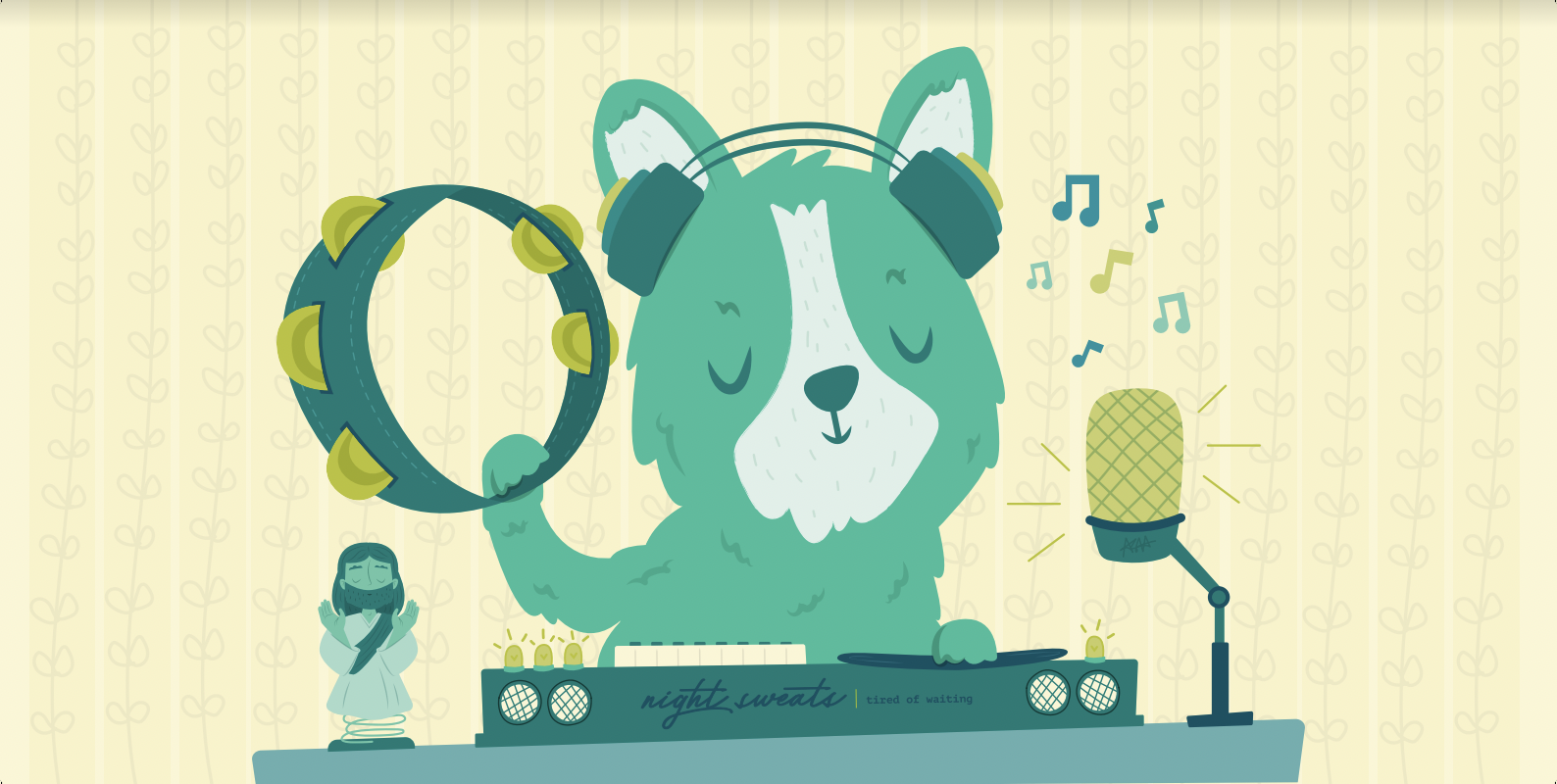 Artist: Ashley Giessing is an award-winning graphic design artist based in Salt Lake City, Utah. As a young girl Ashley learned the power of good design and illustration to express emotion and convey ideas. It was then that her love affair with design, typography, and illustration began. By day she works for a local non-profit. and by night she runs a small stationery and illustration  studio called Isabell's Umbrella. Ashley participated in the 4th Annual Craft Lake City DIY Festival in August 2012.
Performer: Night Sweats was started as a side hustle by Mike Torretta and Chris Murphy.
Eventually they were joined by Scott Selfridge, Terence Warburton, Stephen Chai and David Payne to form the full band. They considered their music "Dark Wave", but not necessarily a call back to the 80's as much as they borrowed those esthetics, leaning towards the balance between dark and brooding to moments filled excitement, exhalation and beauty. Night Sweats performed at the DIY Festival in summer of 2012.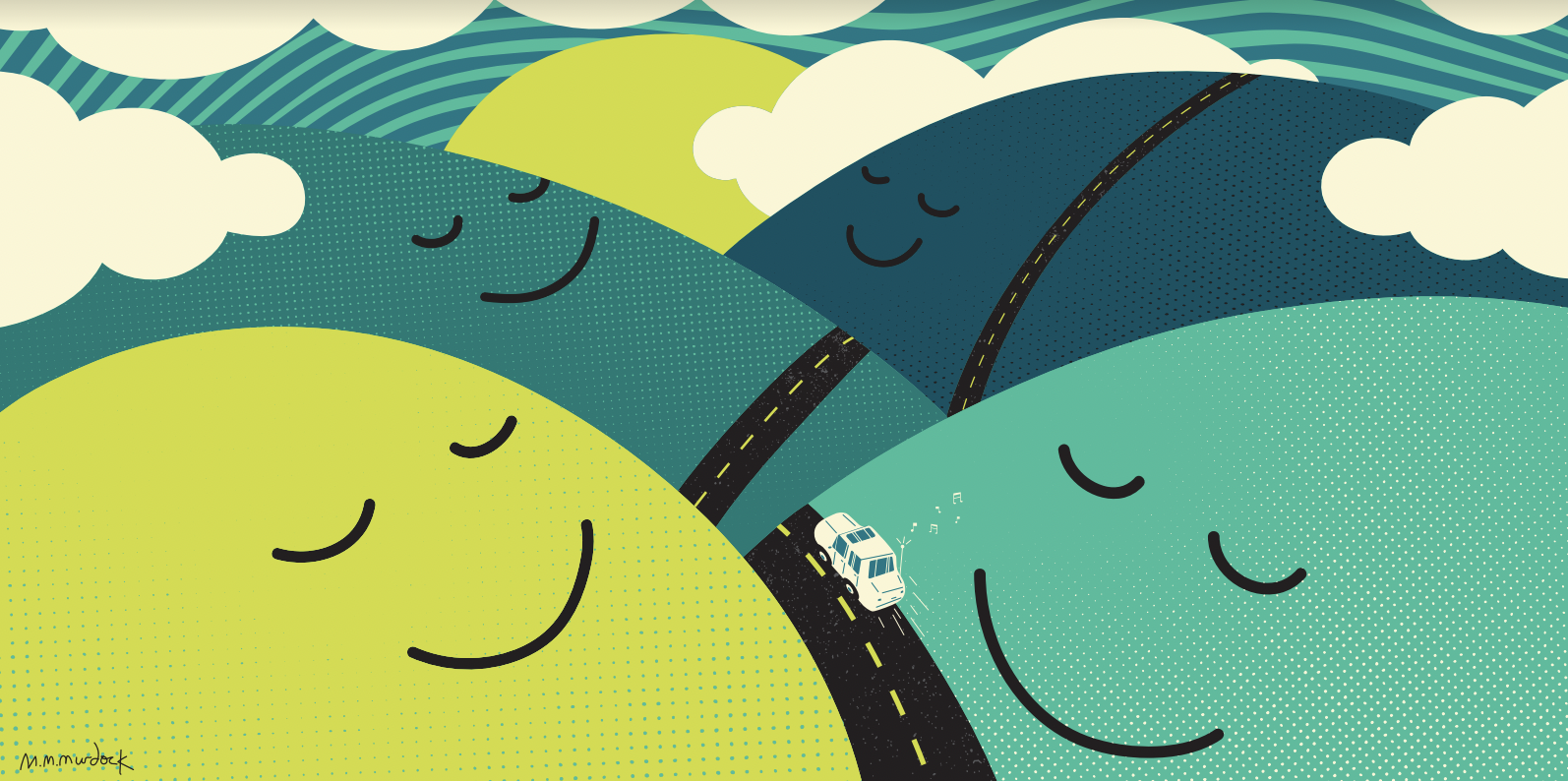 Artist: Michael Murdock is a painter, muralist, designer and illustrator from Salt Lake
City, Utah. He makes all kinds of weird stuff and also runs an imaginary skateboard company.
Artist Michael Murdock participated in several DIY Festivals, including the 5th Annual Craft Lake City DIY Festival in 2013.
Performer: Lady Murasaki  Lady Murasaki was formed in 2011 to take frontwoman Amber Taniuchi's acoustic songs to electric. While band members shifted over the years, the group settled with Stephen McSweeney on guitar, Tyler Morris on bass and Jonathan Baez on drums, collaborating on sounds that were often described as lounge rock. Lady Murasaki performed at the 5th Annual Craft Lake City DIY Festival in 2013.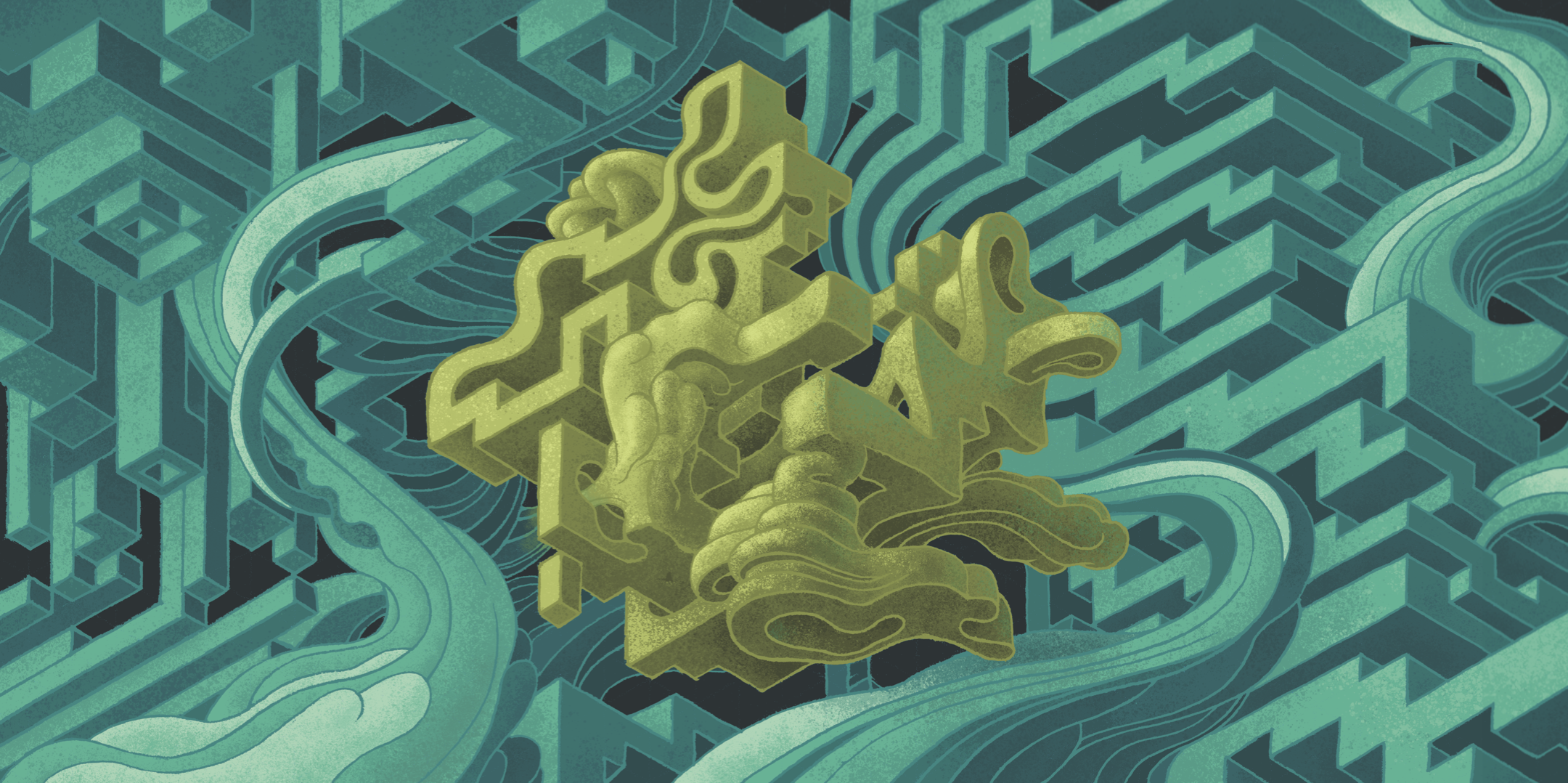 Artist: Michael Phipps is a Salt Lake City native who loves creating surreal and imaginative images. He has painted murals around the world, book covers, album covers and more as an illustrator and fine artist. In his piece interpreting a performance by Red Bennies, Michael Phipps explains that he created a "technological environment that hints at organic movement and life." Michael Phipps participated in the DIY Festival in 2014.
Performer: Red Bennies 6th Annual Craft Lake City DIY Festival performer Red Bennies is a music ensemble/techsoteric theist worship group that has been performing in Salt Lake City monthly since 1994. The current membership is David Payne, Nora Price, Pearl Laterza and DJ Falchion B. This piece celebrates ideas of "still life", and asks the audience to consider whether their traditional understanding of life and motion are beautiful or not.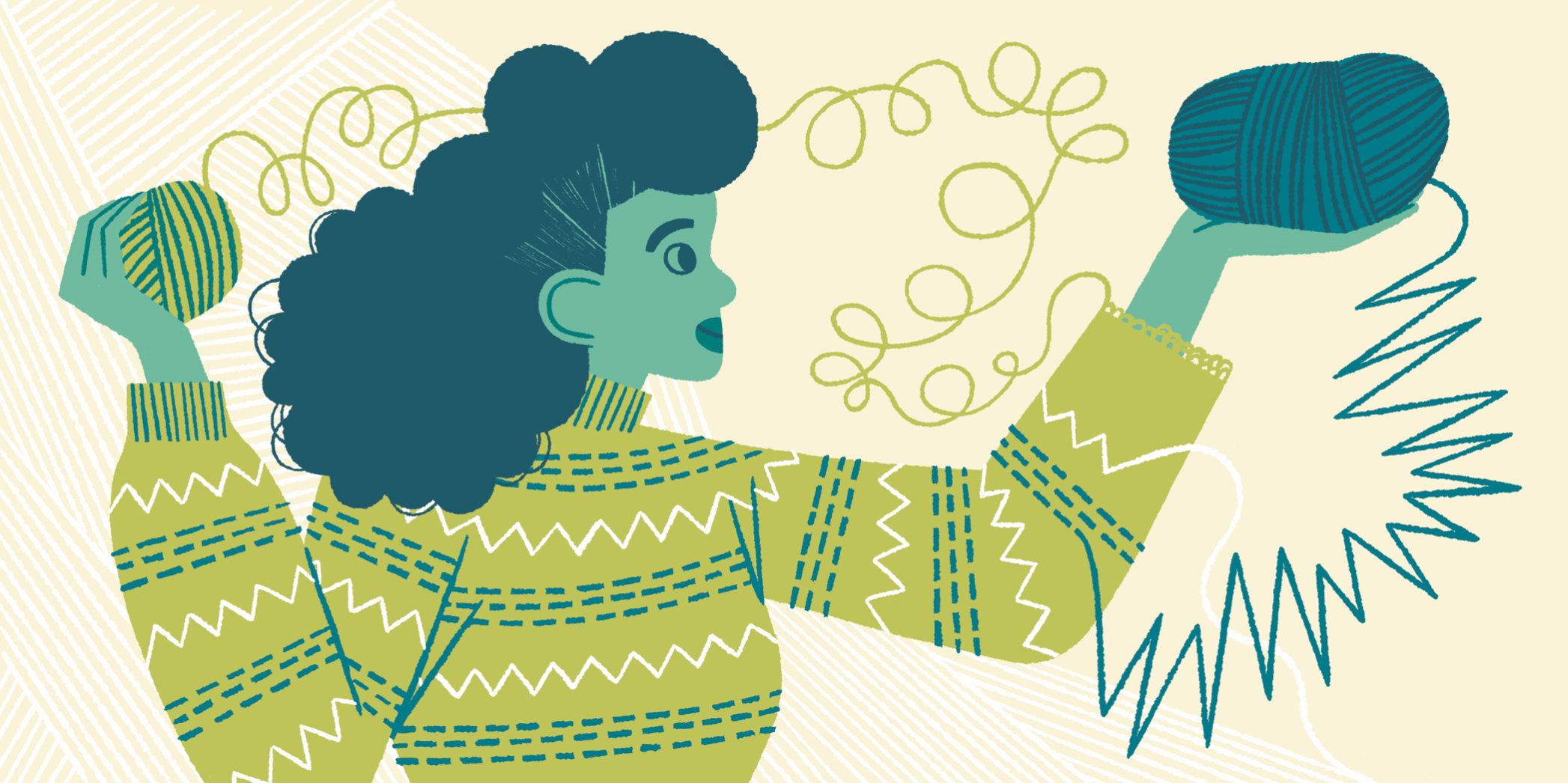 Artist: Brooke Smart is an illustrator who specializes in creating imagery highlighting strong women from our present and past. Her clients include Better Days 2020, Abrams, Viking, Random House, Penguin Workshop and The New York Times. Artist Brooke Smart participated as a local artisan at the 7th Annual Craft Lake City DIY Festival in the summer of 2015.
Performer: Samba Fogo 7th Annual Craft Lake City DIY Festival performer Samba Fogo is a music and dance ensemble in Salt Lake City, Utah. Drawing inspiration from African, African-Brasilian and African-Cuban music and dance forms, Samba Fogo brings
Brasilian Carnaval to life on stage and in the classroom. "Your Sweater" is a track from Samba
Fogo's debut album, O Fogo Brilha (The Fire Shines), recorded and released during the Covid-19 pandemic of 2020.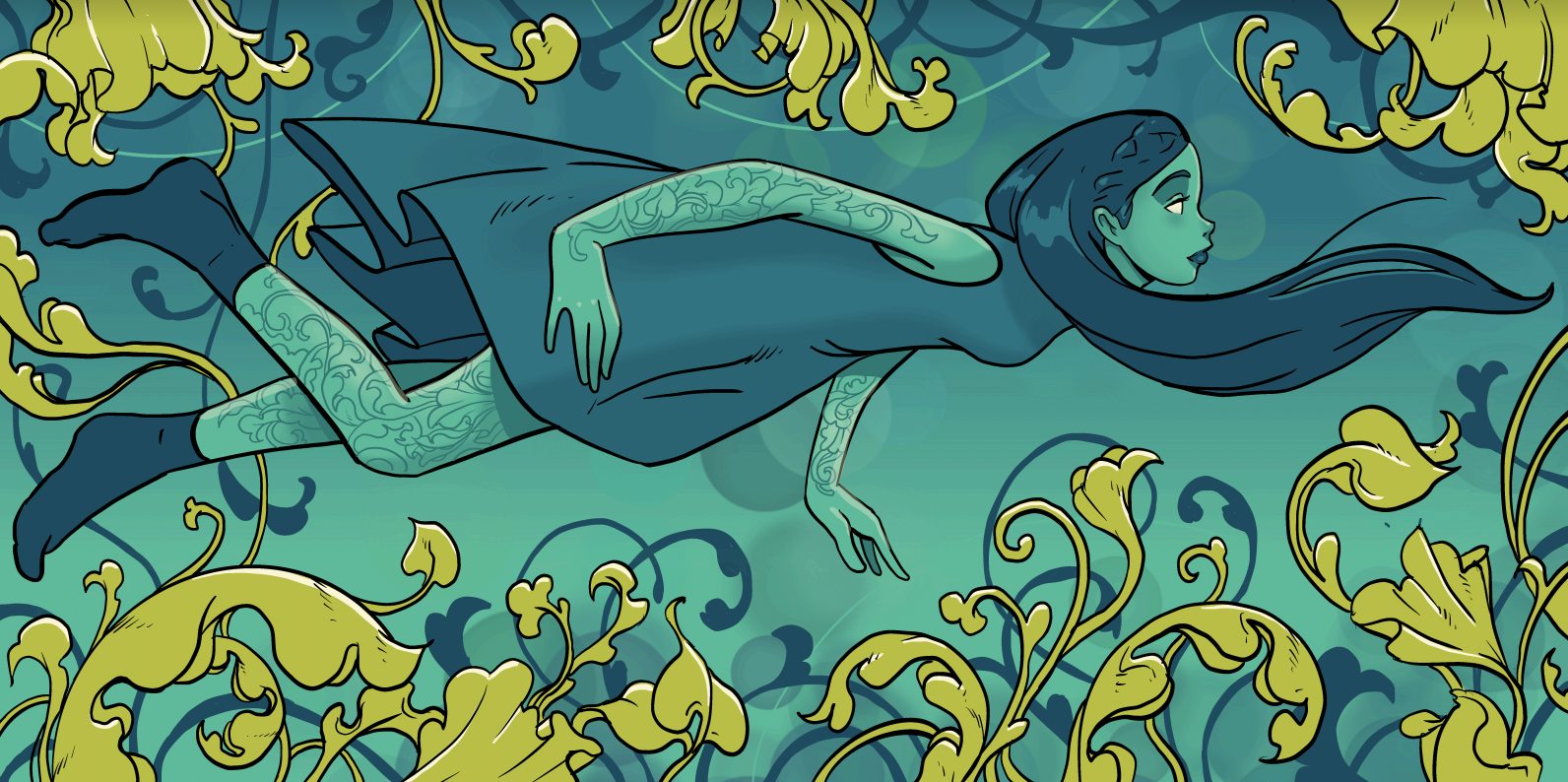 Artist: Chris Bodily, aka Hatrobot, is a freelance pop-surrealist illustrator and creator of the graphic novel series Black Lantern. Influenced by cartoons, tattoos, comic books, low-brow and graffiti, he is know for his bold line work and improvisational drawing approach. Bodily has participated as a DIY Festival artisan many times, including in 2016.
Performer: Municipal Ballet Company with Color Animal and Magic Mint At the 8th Annual Craft Lake City DIY Festival, Municipal Ballet Company reconfigured ballet vocabulary to the fuzzy surf-psych sounds of the Andrew Shaw–fronted projects Color Animal and Magic Mint. Salt Lake City's Municipal Ballet Co. promotes a compassionate, adventurous and collaborative approach to developing the art of ballet.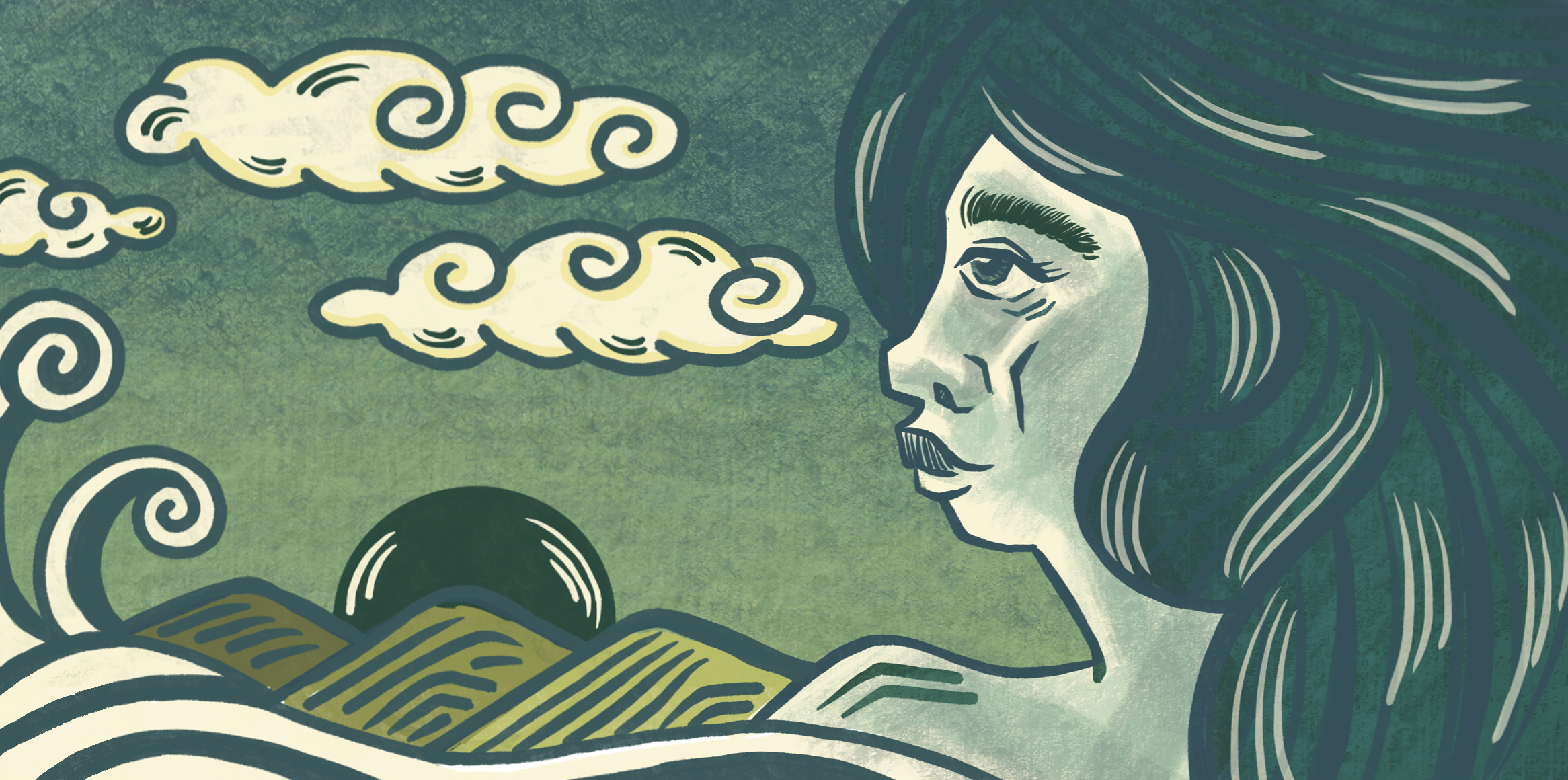 Artist: Mariella Mendoza is a multidisciplinary artist and media strategist with roots in
the Andes and the Amazonian Rainforest. Mariella's work explores their personal experiences of queerness and displacement, through an abolitionist perspective. In 2017 Mariella Mendoza participated as an artisan at the 9th Annual Craft Lake City DIY Festival Presented By Harmons.
Performer: Katya Murafa Classically trained violinist Katya Murafa has spent the last 8 years experimenting with Slavic, classical and many other styles of music. Murafa creates a unique blend of Romani folk music and trip-hop sounds and rhythms. Katya participated as a performer at the 9th Annual Craft Lake City DIY Festival Presented By Harmons in the summer of 2017.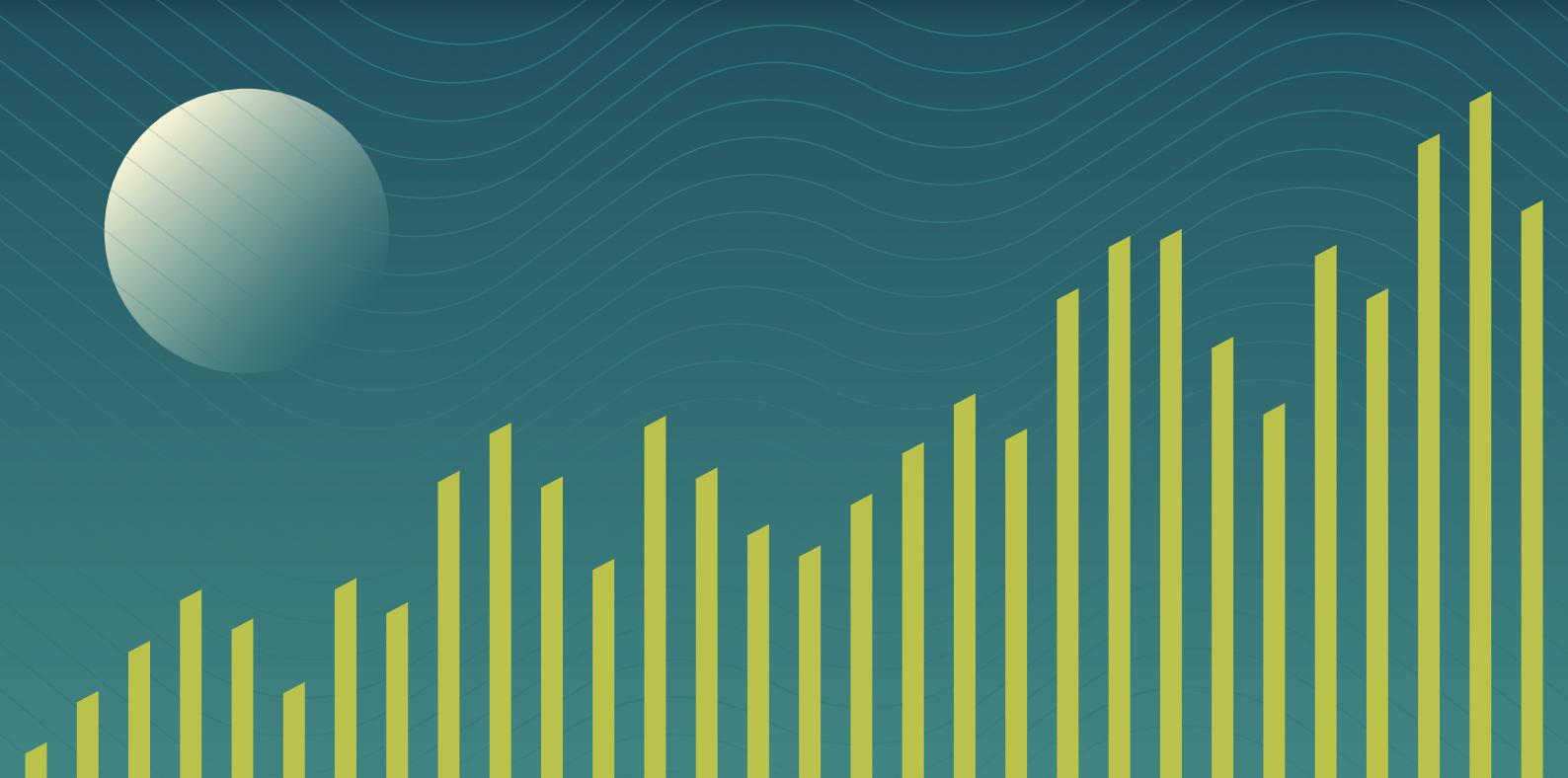 Artist: Fell is a husband and wife duo from Utah, focused on design and the great outdoors. They specialize in a minimal approach to illustration and believe there is beauty in simplicity.
To illustrate the building of the audible hike in the Hoofless performance, 2018 DIY artisan Fell used sound bars to symbolize a rising mountain range and sound waves in the sky to represent the more fluid parts of the son.
Performer: Hoofless At the 10th Annual Craft Lake City DIY Festival Presented By Harmons in 2018, Hoofless' live, improvisation-rich performance took local music to an unprecedented level with their experimental–chamber rock woolgathering. Hoofless is a five-piece post-rock group that features Halee Jean (cello), Katie Van Sleen (violin), Greg Swainston (bass), Cobia Goddard (guitar) and Bret Meisenbach (drums). Hoofless' long and dynamically shifting compositions have been known to leave audiences in a reverent state of introspection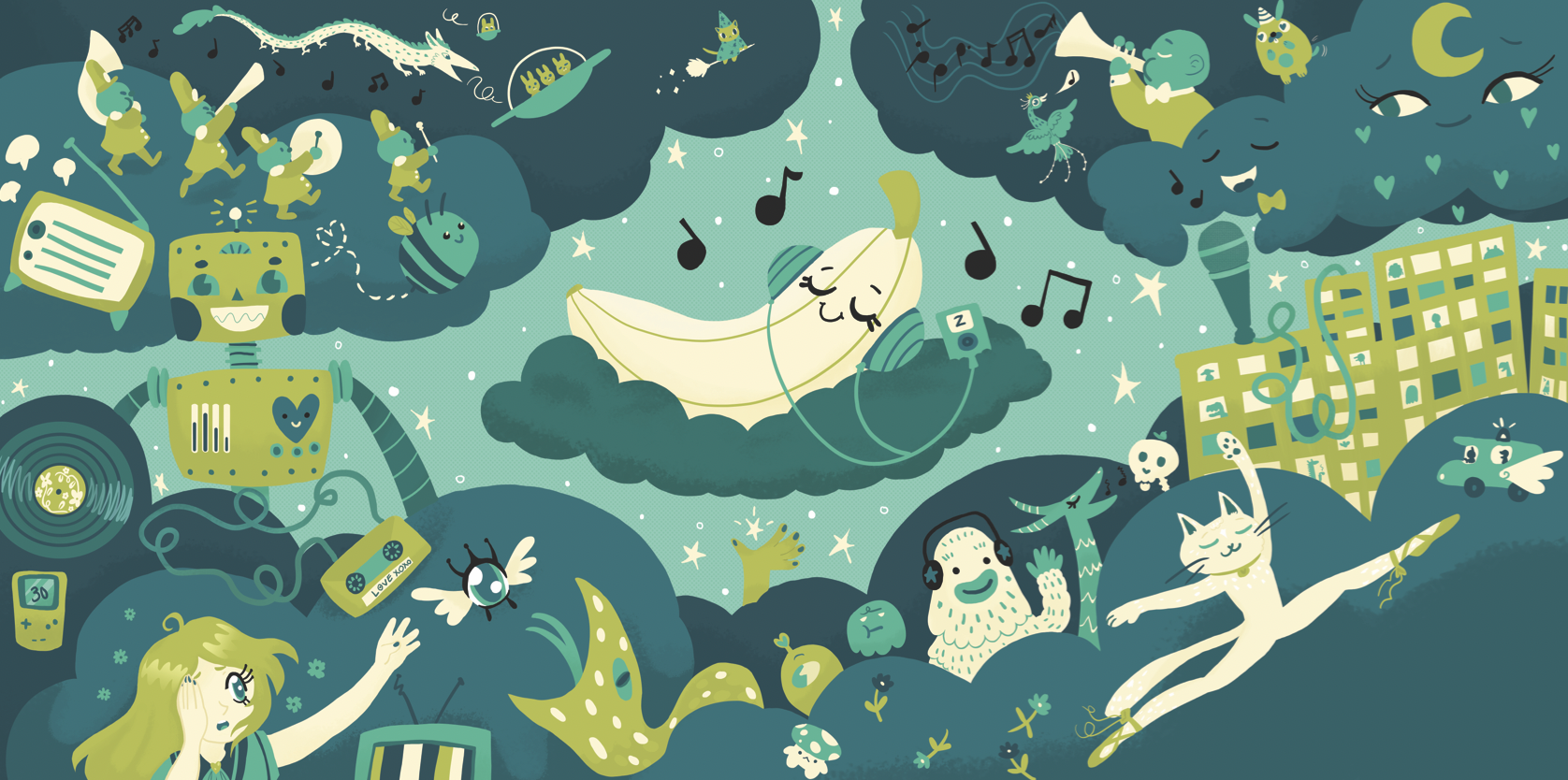 Artist: Alissa Creno As an illustrator with a passion for children's media, 2019 DIY Festival
artisan Alissa Creno combines color, imagination and humor into her work. After listening to the song "Cool Banana Dream" she was inspired to create an eye-catching collage centered around
what the Cool Banana is dreaming about. Alissa gave life to the sounds heard throughout the song, allowing them to roam freely just as they do in music.
Performer: Cool Banana The ever-rotating collective of Cool Banana function as a goofy, party-loving meeting point for some of Salt Lake City's most renowned pysch and experimental rock musicians. The group combines indie rock textures, a sneaking technicality and the playfulness of acts like Sebadoh, Frank Zappa and Primus into a druggy, comical assemblage. Cool Banana performed at the 11th Annual CraftLake City DIY Festival Presented By Harmons.
Artist: Mirmsy is an illustrator and maker who loves to create all things whimsical, cute and full of pastels. You can find her drawing at the coffee shop, thrifting, or snuggled up on a bean bag with her dogs and hubby. A 2020 DIY Festival participant, Mirmsy was inspired by Warren's songwriting and voice. In her artwork, she aimed to capture the feeling of falling in love and being vulnerable.
Performer: Jay Warren is a Salt Lake City–based recording artist. Since releasing his first
single, "Closer," in October of 2017, he has accumulated over 12 million Spotify streams and became the first Utah artist to hit #1 on the iTunes R&B Album Chart with his debut album, Give Love. Jay Warren participated as a performer in the Virtual 12th Annual Craft Lake City DIY Festival Presented By Harmons.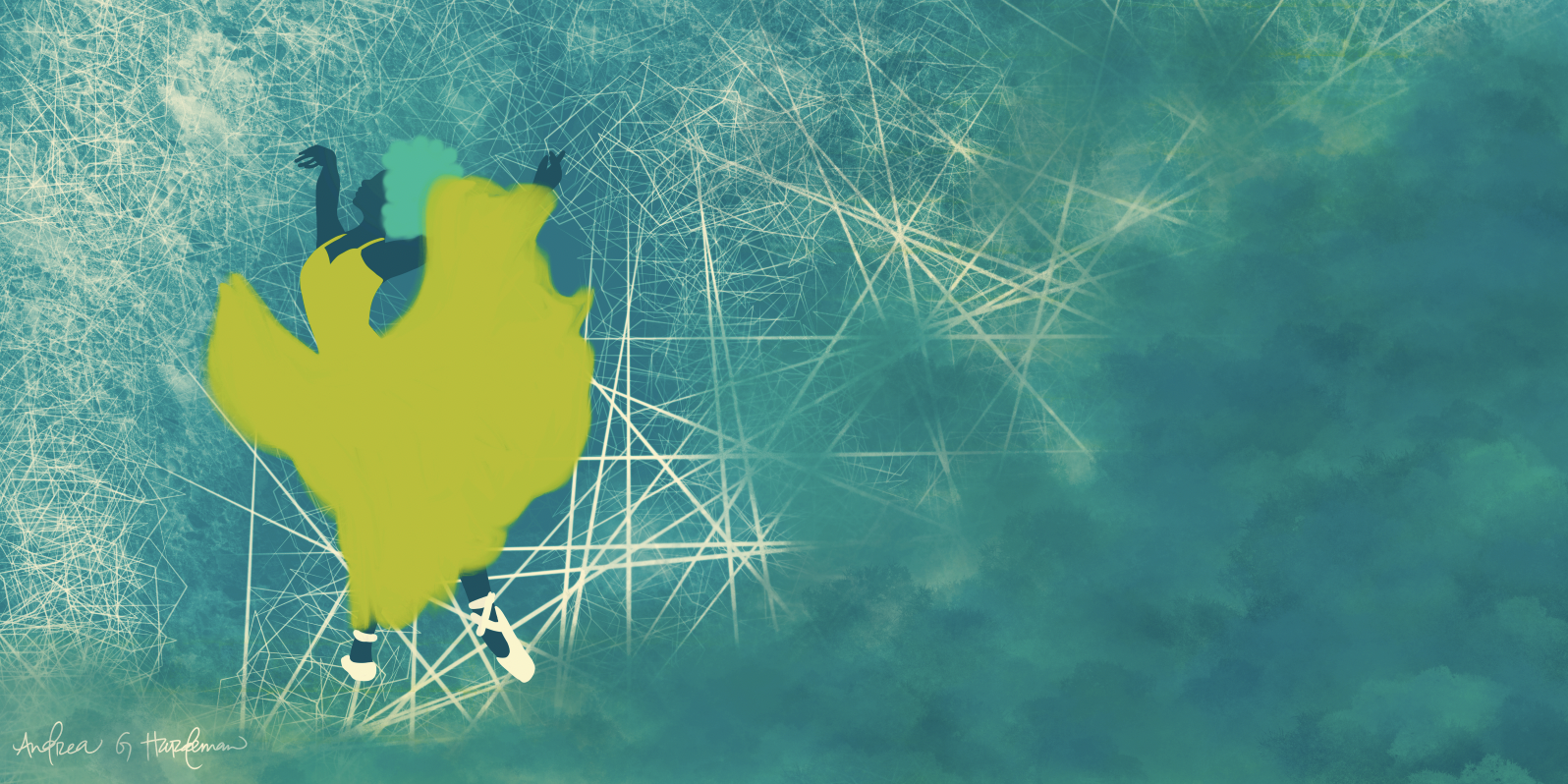 Artist: Andrea G. Hardeman First-time DIY Festival artisan Andrea G. Hardeman started painting and creating art to process everything that occurred during 2020. This piece is her emotional interpretation of Ritt Momney's song "Something, in General." See Hardeman's work at the 13th Annual Craft Lake City DIY Festival Presented By Harmons at the Utah State Fairpark from August 13-15, 2021.
Performer: Ritt Momney's emotive indie rock gains further distinction through its
psychedelic electronic haze and dizzying array of vocal effects. Momney's successful cover of Corrine Bailey Rae's "Put Your Records On" has become a hit sound on the social media app TikTok and has since accumulated over 300 million plays on Spotify. Ritt Momney is the headliner for the 13th Annual Craft Lake City DIY Festival Presented By Harmons, performing on Friday evening, August 13, 2021.
Register to attend the Craft Lake City Lunch and Learn Event to learn more about these pieces and hear the discussion led by two humanities scholars, Jason Rabb, Librarian at the Salt Lake City Public Library and Crystal Young-Otterstrom, Executive Director of Utah Cultural Alliance.
About Craft Lake City:
Founded in 2009 by Angela H. Brown, Executive Editor of SLUG (Salt Lake UnderGround) Magazine, Craft Lake City® is a 501(c)(3) charitable organization with the mission to educate, promote and inspire local artisans while elevating the creative culture of the Utah arts community through science, technology and art. Craft Lake City strives to further define the term "Craft," by modernizing the definition for handmade creativity.
craftlakecity.com  @craftlakecity
About THE BLOCKS:
THE BLOCKS is a visionary initiative of the City and County to promote the abundance and vibrancy of our creative community, facilitate partnerships and collaborations, and activate underutilized spaces to establish downtown Salt Lake City as the premier cultural district of the Intermountain West.
theblocksslc.com
About the Temporary Museum of Permanent Change:
The Temporary Museum of Permanent Change is a community based, participatory project that uses the ever-changing development processes underway in Salt Lake City as catalysts to animate city life. The Museum engages a variety of audiences using a collaborative, multidisciplinary approach that includes performance art and video production, visual art, urban archaeology, anthropology, local history, existing businesses and ongoing deconstruction and construction processes as spectacles for people of all ages. Together these elements provide teachable moments in our efforts to manage and celebrate change. This museum has no specific address. Rather it is a construction of ideas, installations and illuminations that comprise a new way of seeing our city.
museumofchange.org
About the Center for Living City:
The Center for the Living City's purpose is to expand the understanding of the complexity of contemporary urban life and through it, promote increased civic engagement among people who care deeply for their communities. The Center provides portals for community engagement through the lens of urban ecology to further the understanding of the interconnected human and ecological systems in our communities. The Center's multi-disciplinary approach to community engagement is applied through educational programs, collaborative projects, fellowships, on-line portals, workshops and publications.
centerforthelivingcity.org @_whatwesee_
About Utah Humanities:
Our Mission is to Empower Utahns to Improve Their Communities Through Active Engagement in the Humanities.
utahhumanities.org