Did you know that Craft Lake City offers an Artisan Scholarship and Mentor Program to artisans? Craft Lake City's Annual DIY Festival strives to provide opportunities for all Utah communities. Each year, five first-time DIY Festival exhibitors will have the opportunity to receive a Craft Lake City Scholarship, meaning that their booth fee is waived, they receive business training and networking opportunities, and one-on-one mentorship from an experienced Craft Lake City exhibitor.
The program provides a new exhibitor with the opportunity to become acquainted with an experienced exhibitor, as the two get paired as scholar and mentor. Mentors provide support in any way the scholar may need—developing creative business skills, general festival know-how, logistic and emotional support.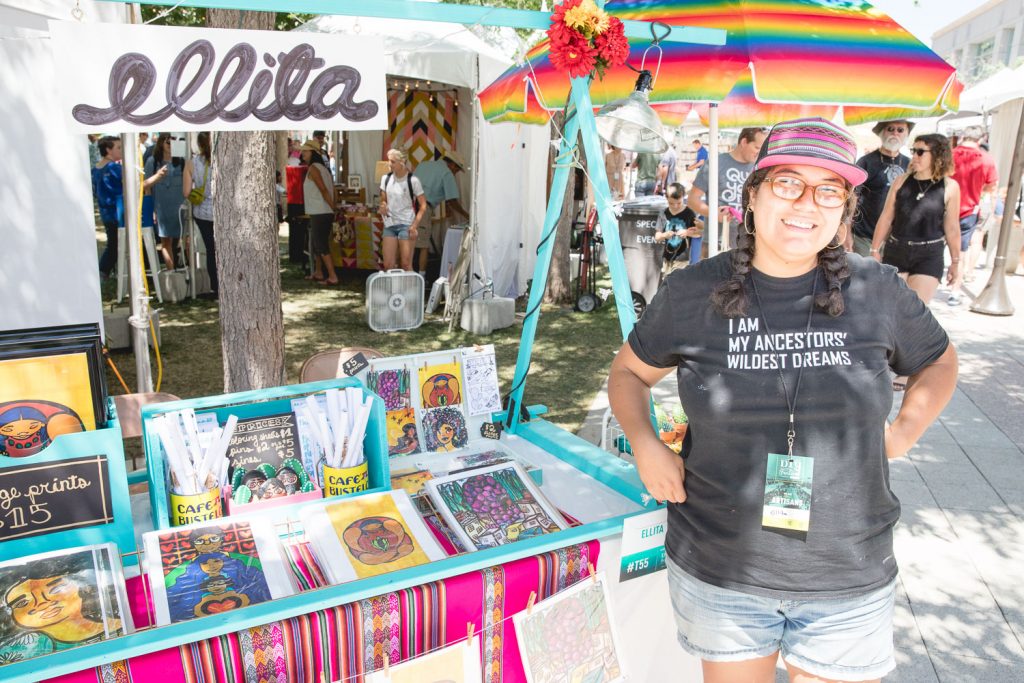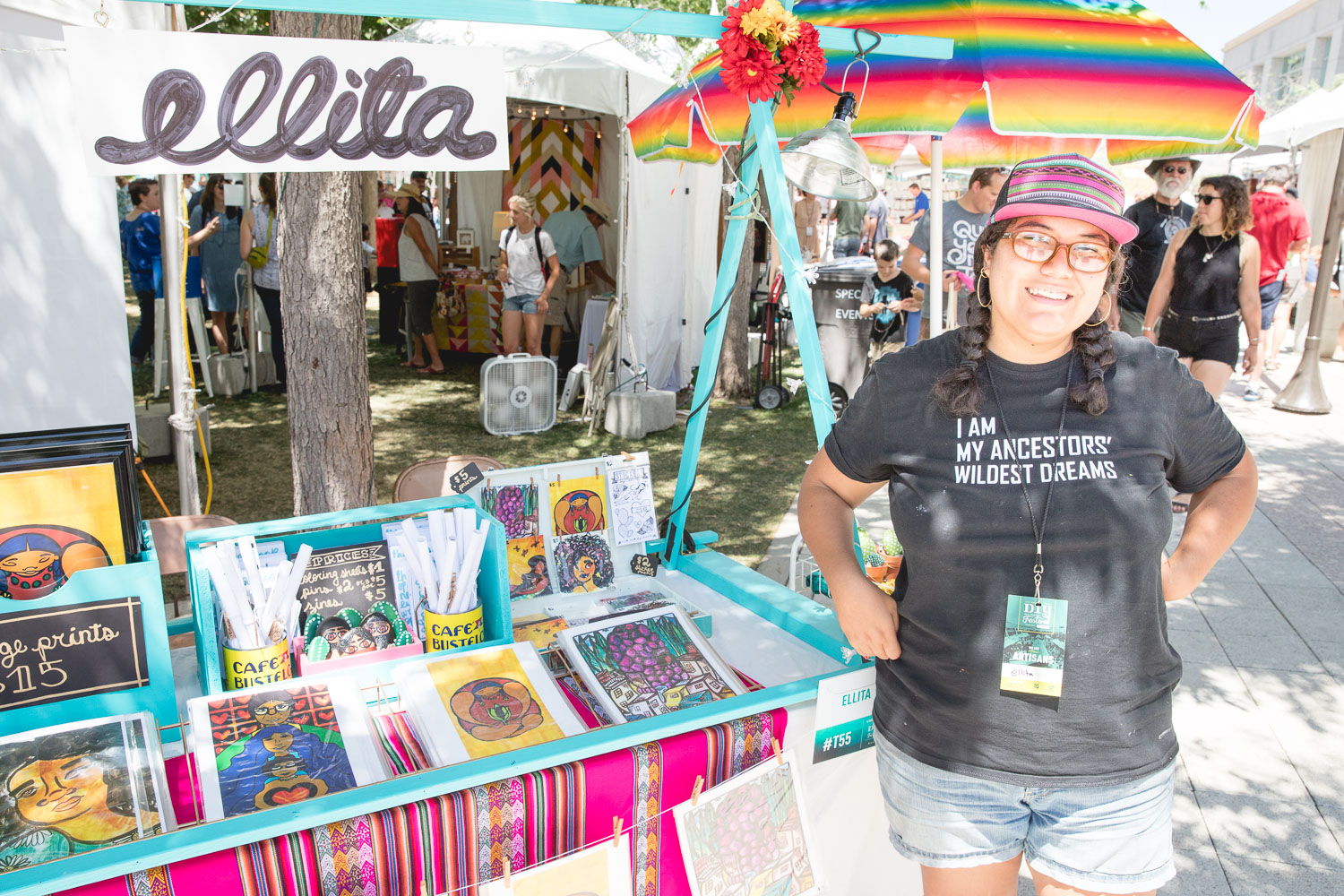 Ella and Tif
Last year, Ella Mendoza was selected as one of five first-time DIY Festival vendors to participate in Craft Lake City's inaugural Artisan Scholarship and Mentor Program. Ella Mendoza, originally from Lima, Peru, is a self-taught artist whose vibrant illustrations are inspired by personal experience with themes of liberation and healing. Mendoza comments, "My art has become my own visual representation of my freedom."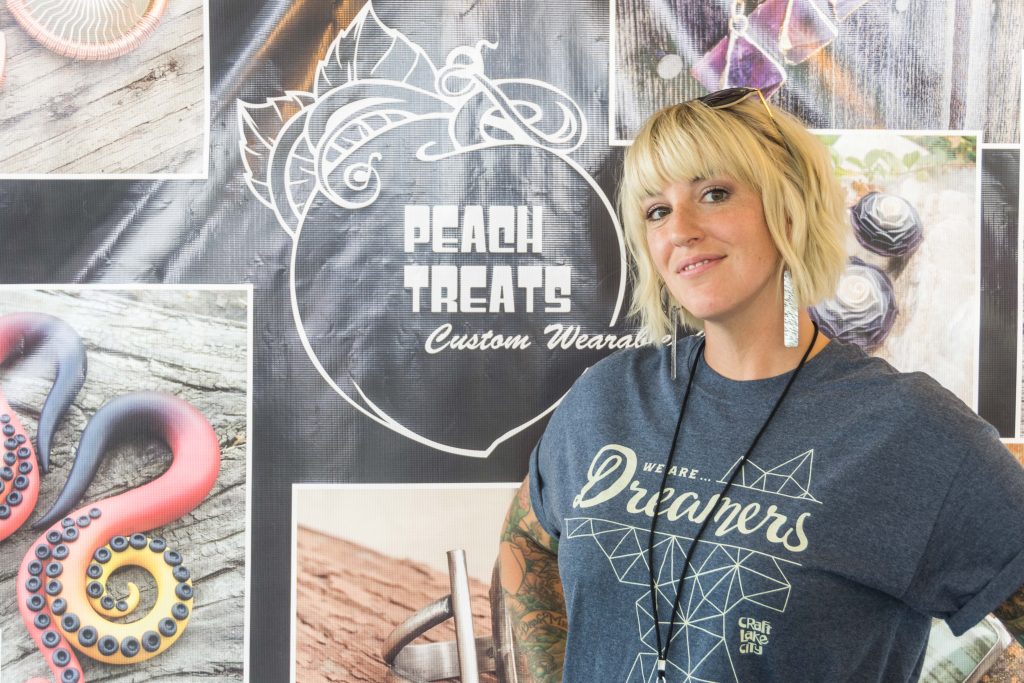 Mendoza, being a first-time exhibitor, was paired up with seasoned Craft Lake City veteran Tif Blue, of Peach Treats. As an Artisan Scholar, Mendoza attended a training workshop, earned waived participation fees, and received individual and personalized mentorship from Tif Blue. Blue offered Mendoza valuable guidance to help prepare for a successful experience at the DIY Festival. Tif has been running a successful business selling handmade jewelry since 2009 and has been participating in the DIY Festival since 2012. She has become a business guru with plenty of know-how to share. But Mendoza wasn't the only one who benefited from this matchup. As their mentoring relationship was fostering, both parties reaped the rewards.
A benefit to all involved
The mentorship program benefits both the first time artisan and the experienced artisan in many ways. "This experience sparked my creativity," exclaims Blue. Creating a new relationship with a fellow maker is always beneficial. The mentorship also includes instruction—teaching is one of the best ways to learn. As Blue explained, "I see things in a new light. I feel like I learned as much as the Scholar did."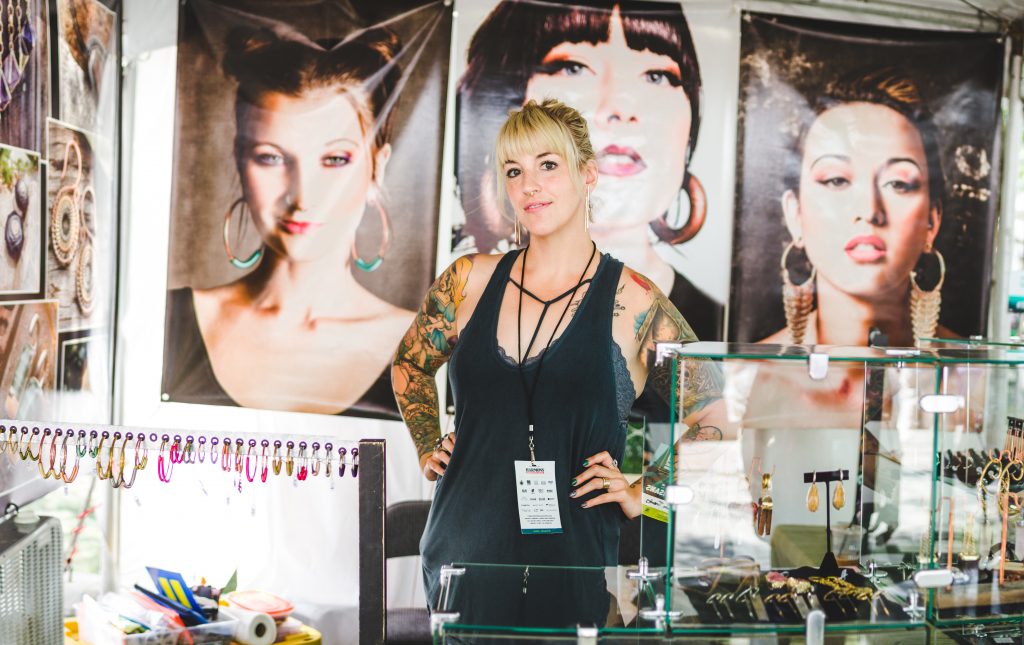 At the conclusion of the three day weekend at the DIY Festival, Mendoza had successfully met sales goals and had a positive first-time vendor experience. Grateful for the opportunity and assistance, Mendoza now plans to play it forward to other striving artisans. "I try to be intentional about sharing skills and resources with other folks in my community," says Mendoza.
When we support each other, and as Mendoza says, share skills and resources, we are all ultimately lifted and enlightened. The Artisan Scholarship program was created with this mindset. We are all makers, we are all artists, we are all dreamers!
Learn more about the program and if you qualify to participate here.