Danielle Susi is an embroiderer, author, business owner, producer, art gallery specialist, and first time Craft Lake City Artisan. With a background in political science, writing, and art, Susi moved to Utah from Chicago two years ago. That's when her embroidery and weaving side hustle started. "I needed a new creative outlet to help myself adjust to living in a new space and the extra money definitely didn't hurt," says Susi. And so she started actively selling her handmade embroideries and weavings. Susi had accumulated these skills over the years, she says, "I've been sewing and embroidering and enjoying all different kinds of fibery hobbies since I was a child. It wasn't until I was in grad school that I really learned more professional and innovative skills and techniques to propel my interest into something beyond a hobby."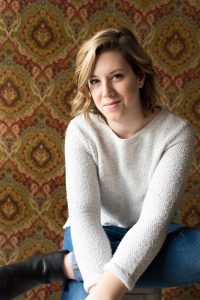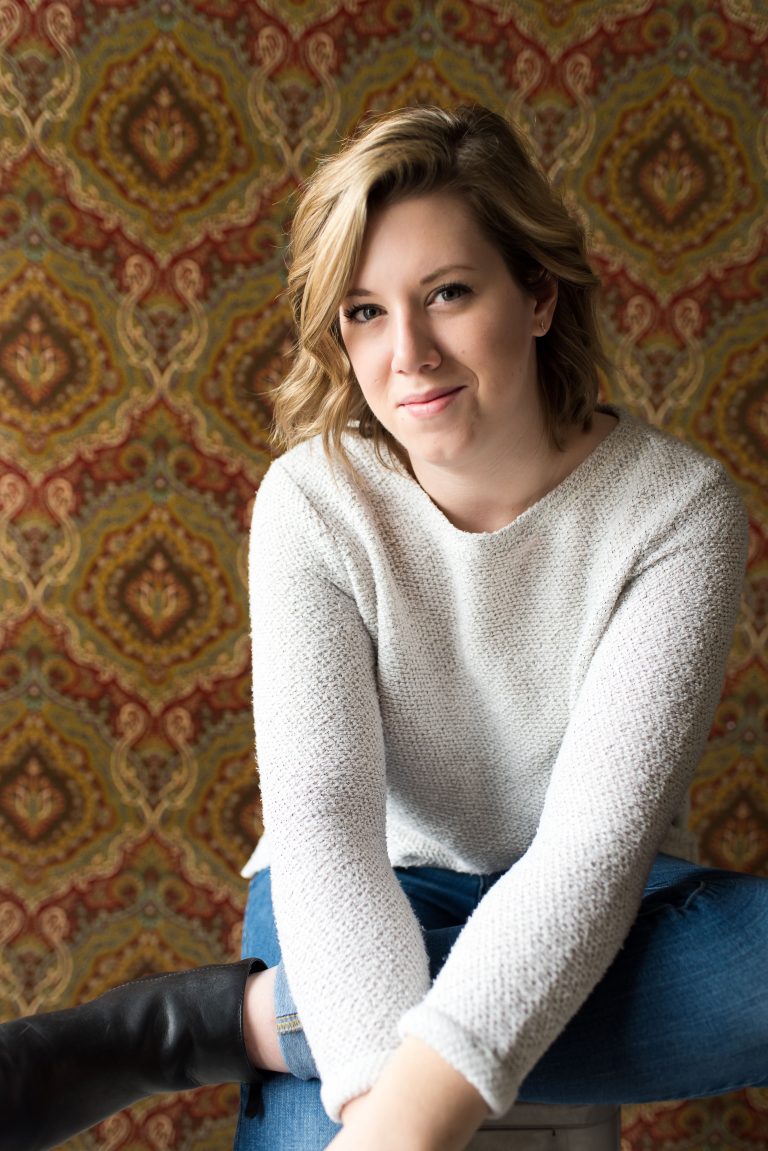 Beyond a Hobby
Her gig as an art gallery specialist supplied her with some needed skills to run an art related side hustle. But with working a full-time job and running a side hustle, there is a lot of work to be done. Susi says that she is still learning about taxes, tracking expenses, branding, and marketing. She comments, "I've started keeping a spreadsheet that I can add incoming funds and outgoing purchases for supplies, marketing materials, display fees, etc." Like many small business owners, Susi says she has trouble marketing her work without feeling too self-serving. This can be a tricky thing to maneuver, but as you are making quality work, that quality will show! Putting it out there to share is not self-serving, but sharing of yourself and your work.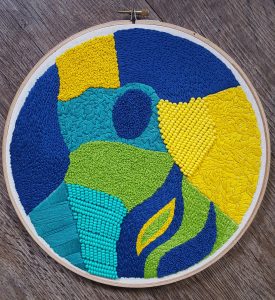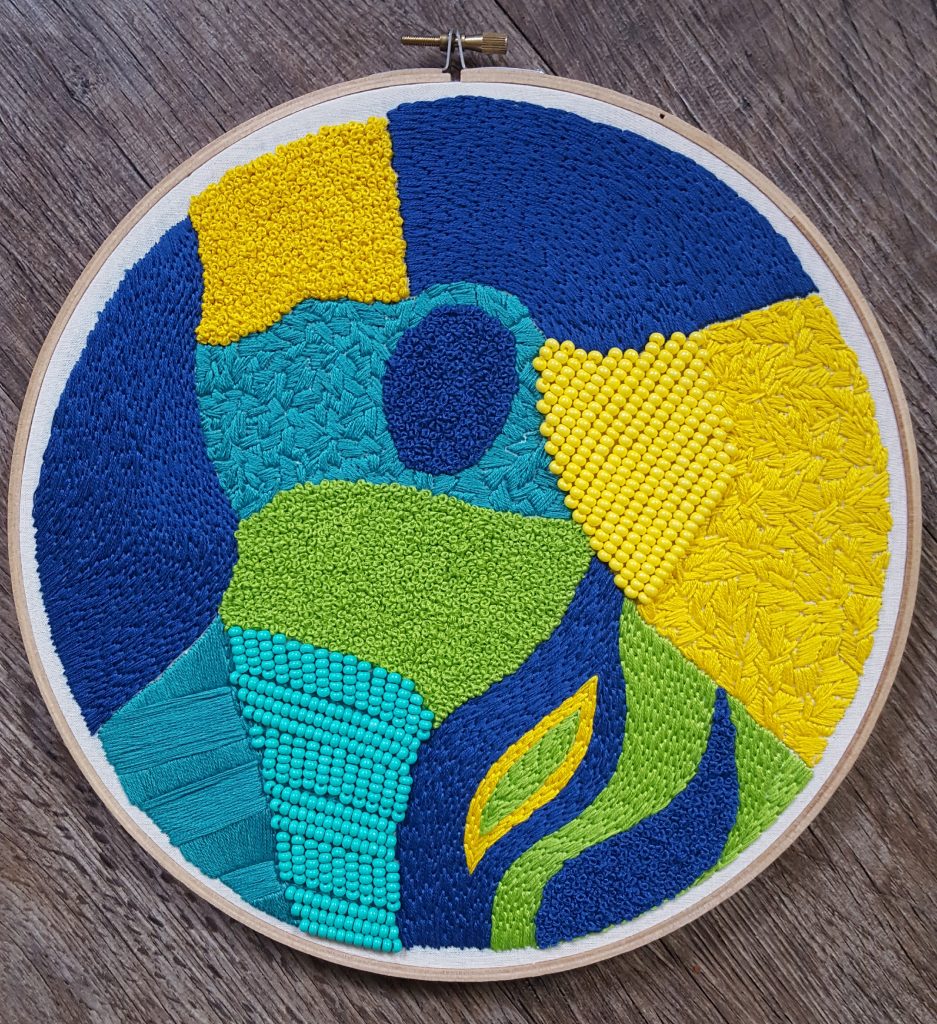 Susi does online sales, commissions, and teaches workshops. She says that "My favorite kinds of things to make are commissioned embroideries and weavings because it means someone had respect and admiration for me as an artist and trusted me to make something for their home." Susi also likes to keep things fresh with incorporating puns into her work. She also has a background in comedy and performing. Bringing the cleverness of comedy and the creativity of embroidery together embodies several of Susi's interests and showcases her unique abilities.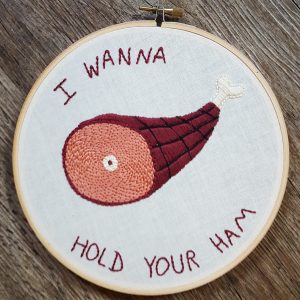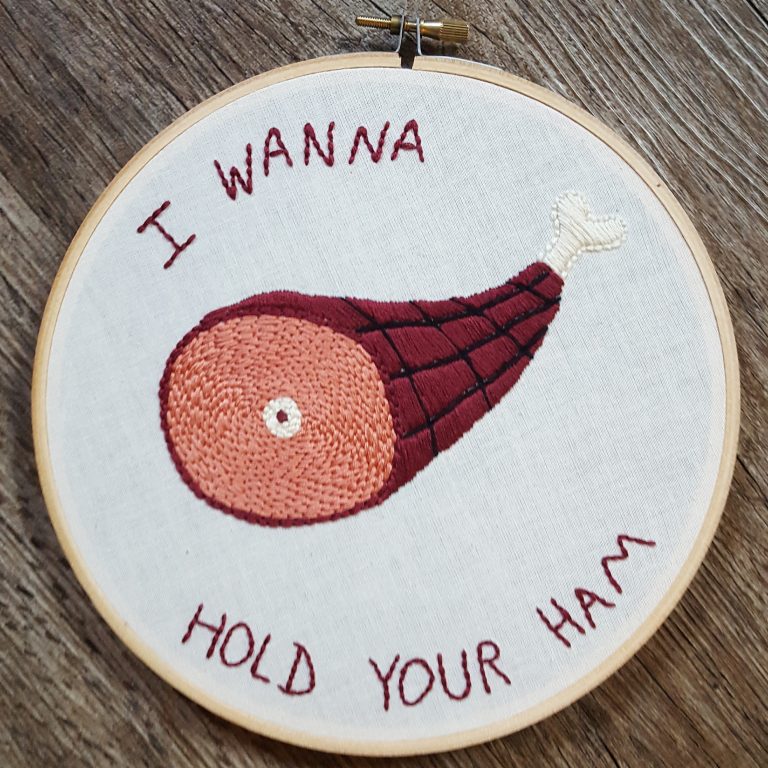 Side Hustling
Finding fulfillment in your work can be tough. Susi says that she loves her full-time job "for its proximity to other artists and to arts programming" but that nothing quite beats making something with her own two hands. Working her 'regular' job and her side hustle provide Susi with the perfect combination to achieve her ambitions. "Side-hustle is real and hard and important," said Susi. It is easy to get caught in the mindset that there is only one way to find fulfillment, in reality, there are many ways, and sometimes it may be a combination of ways.
Susi has had some memorable moments through creating for others. "I love that I am making things that could become family heirlooms one day the way my ancestors have handed down treasured handmade items," comments Susi. While teaching a workshop at the Utah Museum of Contemporary Art, Susi met one student who had seen her exhibition at a Weber County Public Library branch, this student had appreciated Susi's work so much that she had taken a picture of the embroidery and set it as her phone background. Susi says, "It was super cool to see someone enjoy my work that much that they wanted to carry it around with them."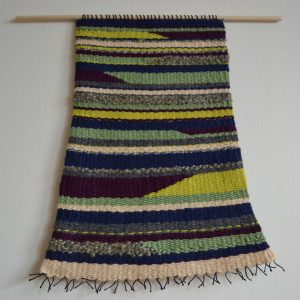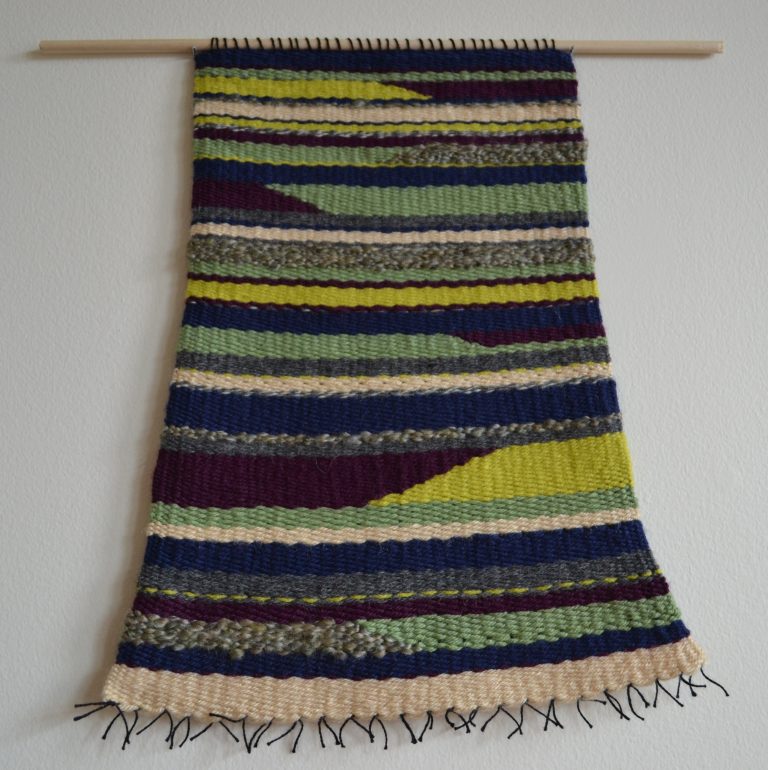 First Festival
This year will be Danielle Susi's first year participating as an exhibitor at Craft Lake City's Annual DIY Festival®. With a combination of nerves and excitement, Susi is deep into preparation mode! She says, "Even before the festival happens it's already taught me so much about simplicity and how to create a cohesive, inviting display that welcomes people to come check out the goods." Look for Susi and her display of embroidery and weavings at the DIY Festival in August! You can support her and other local makers in the community when you shop at the festival. "Helping to support others in your community makes for a better place to live. When you feel lifted and loved by your surroundings then you continue to spread that love." Come help us spread the love this August and shop local.