The holiday season brings us together with friends and loved ones to share what we are thankful for and give gratitude for one another. Bring your family together with our recipe of the month Spinach and Artichoke Dip, given to us by one of our lovely Craft Lake City volunteers, Rachel Hayes!
Spinach and Artichoke Dip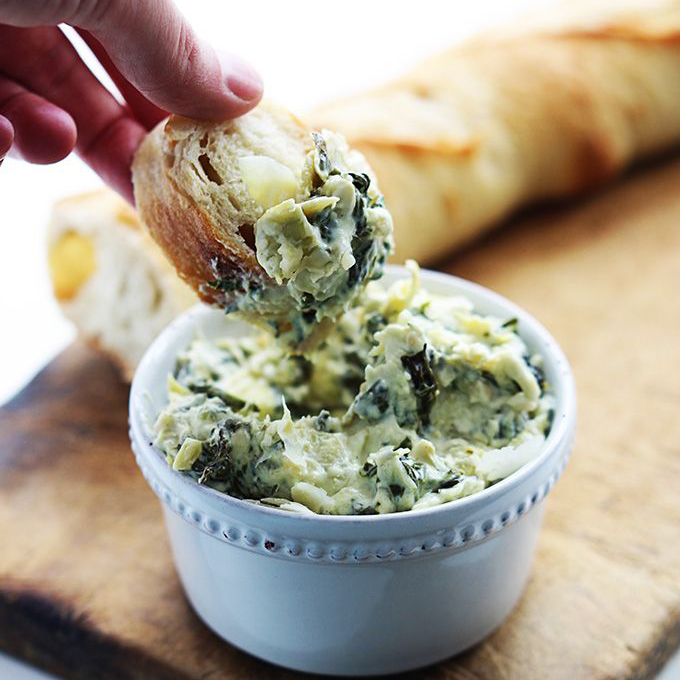 Ingredients:
1 bulb garlic
1 pkg. cream cheese, softened
1 cup sour cream
1 cup Parmesan cheese, shredded
1/2 cup frozen spinach
1 can artichoke hearts, chopped
Directions
Roast whole bulb of garlic by slicing off the top of the bulb and placing it on a piece of aluminum foil. No need to peel. Next drizzle garlic with olive oil and season with salt and pepper. Wrap the bulb in the foil and place in a 300 degree oven for 25 minutes, or until soft and lightly brown.
Beat softened cream cheese with a mixer until smooth. Squeeze the cloves of roasted garlic out of the bulb and add to cream cheese. Add sour cream, cheese, spinach and artichoke hearts and combine. Transfer to a small baking dish and bake in 350 deg. oven until hot.
Serve with sliced baguettes.