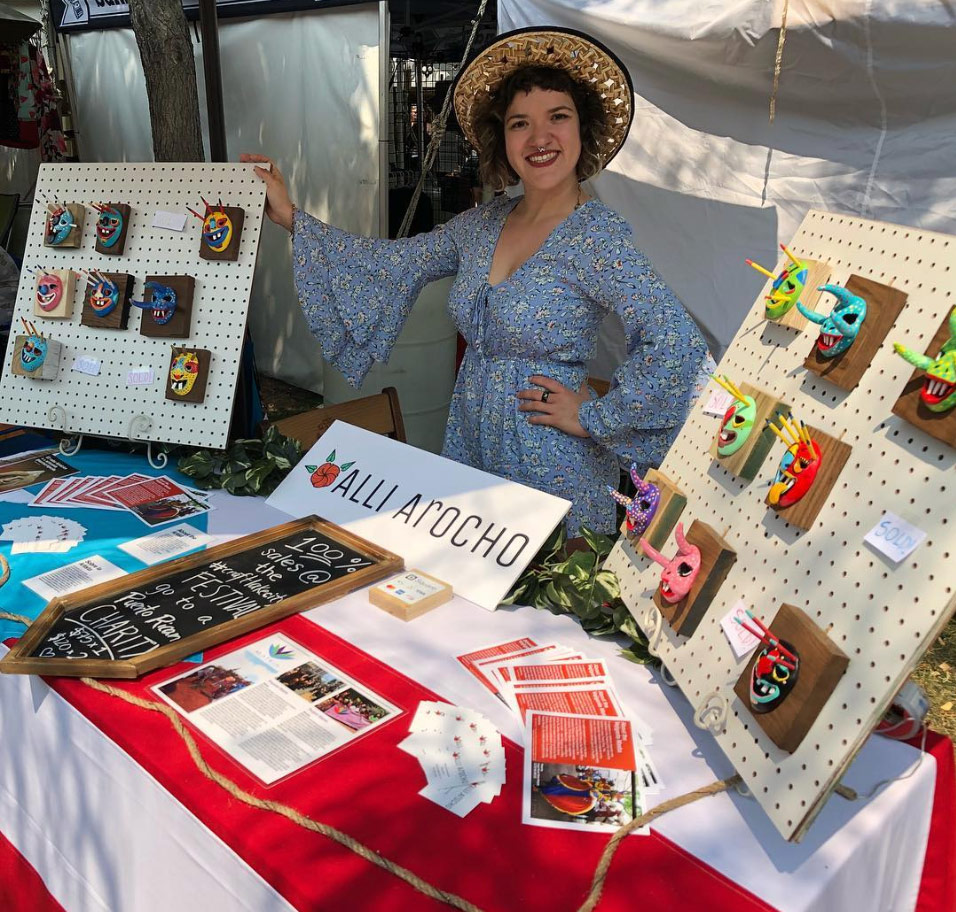 Allison Martinez-Arocho moved to Salt Lake City from Puerto Rico in 2011 and has been sharing her handmade vejigante masks with our community ever since. Read below to learn about her experience as a first-time artisan at the 10th Annual Craft Lake City DIY Festival last summer! 
How was your experience participating in the DIY Festival?
Phenomenal. It was a well organized festival, and my vejigante masks were a hit. All the money I made went to a charity that aids low income Puerto Rican women, and also combats social and economic inequality on the island.
Did the DIY Festival help your business in any way?
It did. Having only spent a little time in Utah, I went to CLC expecting to sell none of my masks, but was surprised to learn that many Utahns appreciate folkloric art. I also met local artists with whom I still keep in touch.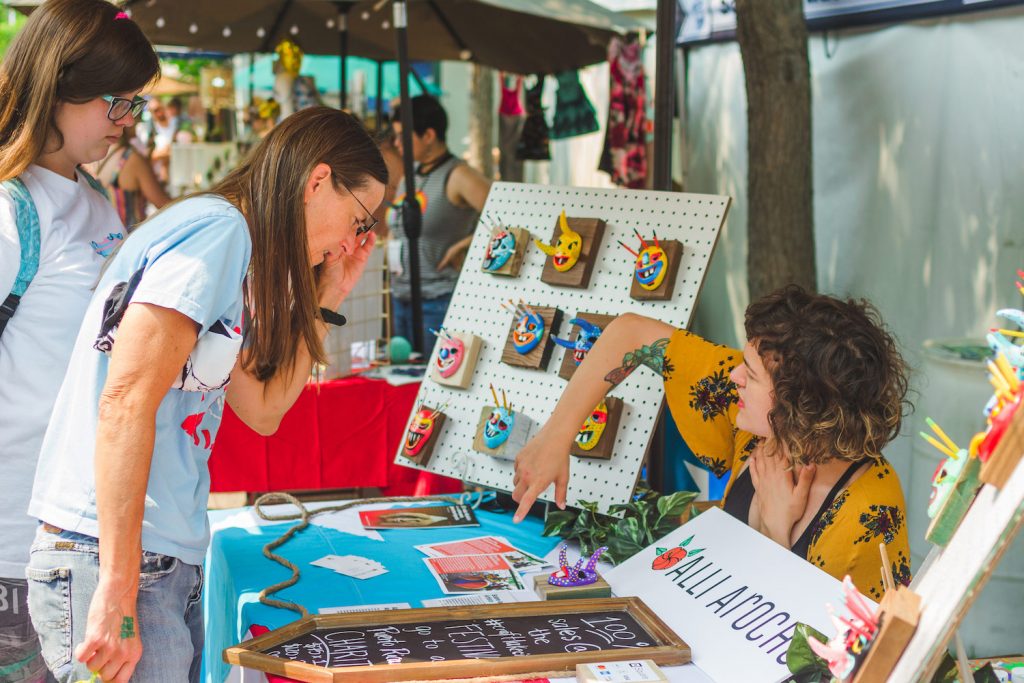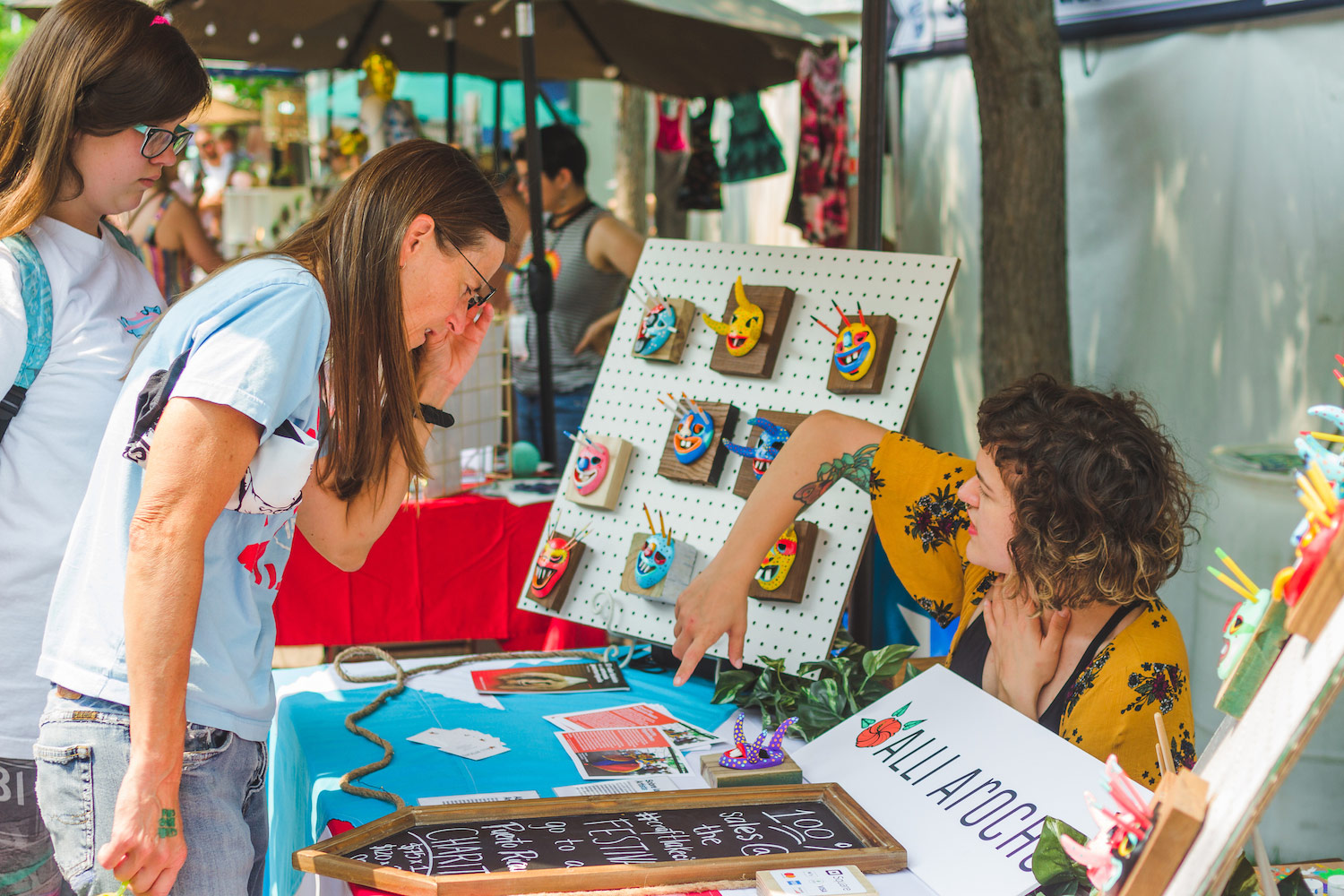 What did you learn as a first-time artisan?
Engaging with people is essential to finding success at CLC. Visitors love it when artisans are creating at their booths, and once they're drawn to you, it's important to have a good story to tell that will further engage them and make you a memorable artist.
What upcoming projects and/or plans do you have for your creative business?
I visited Puerto Rico in late January to study different methods of creating vejigante masks with the intent to bring authentic folkloric art to Utah. I plan to make masks that are larger and truer to Puerto Rican tradition.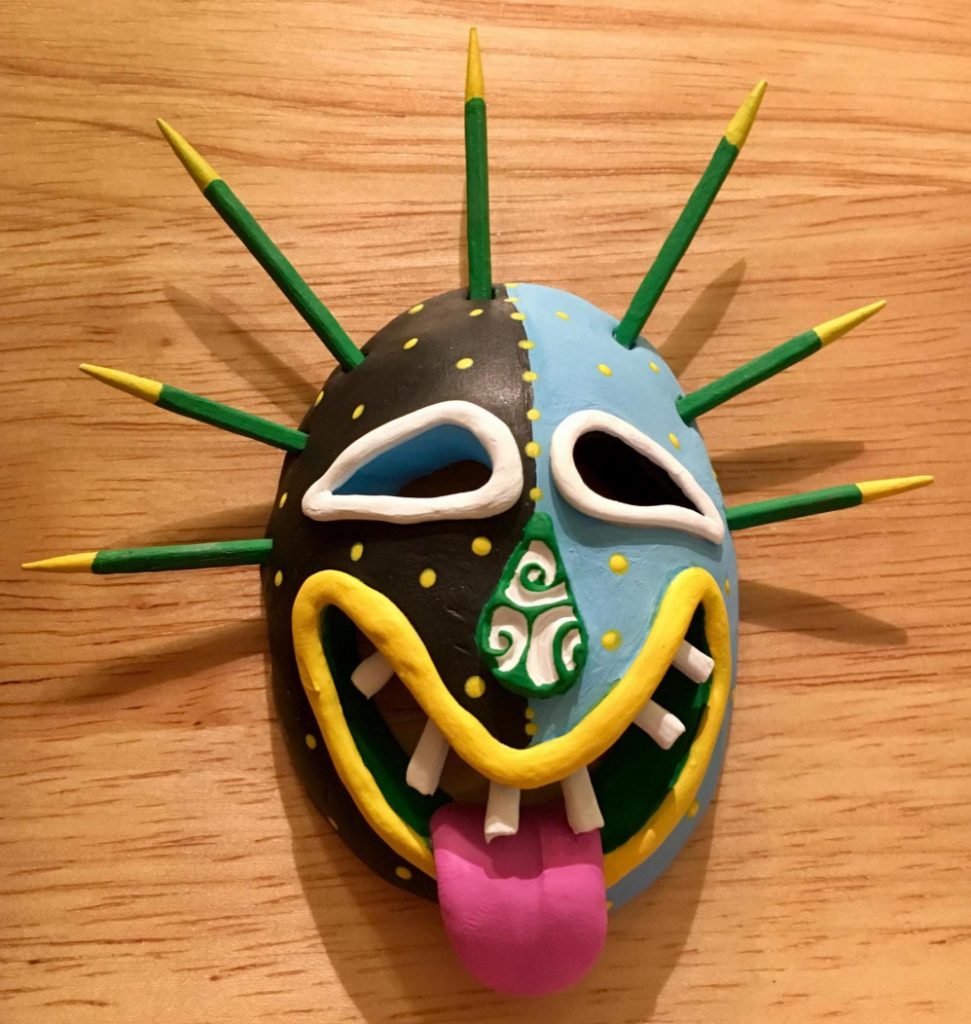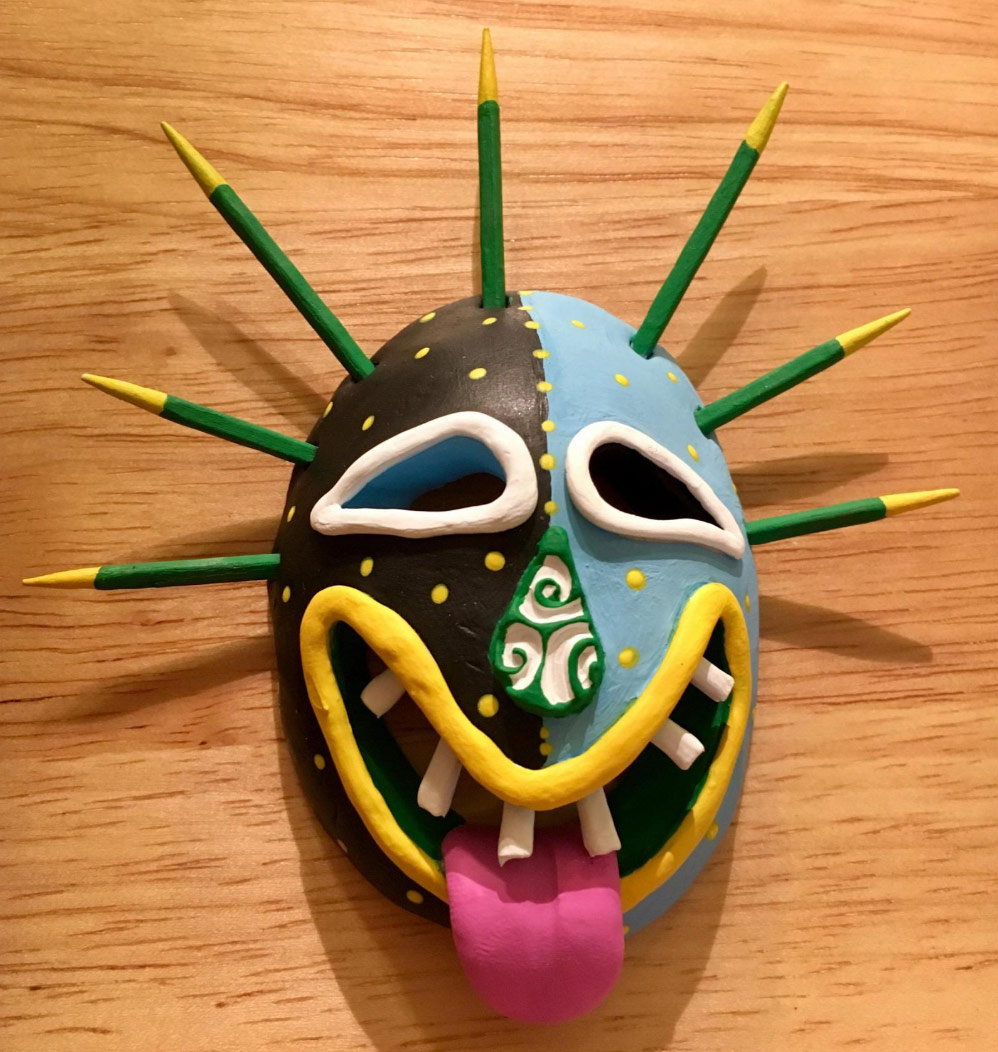 Allison Martinez-Arocho's work can be found at http://www.alliarocho.art/.
Photos 1 & 3 courtesy of Allison Martinez-Arocho. Photo 2 by Talyn Sherer.