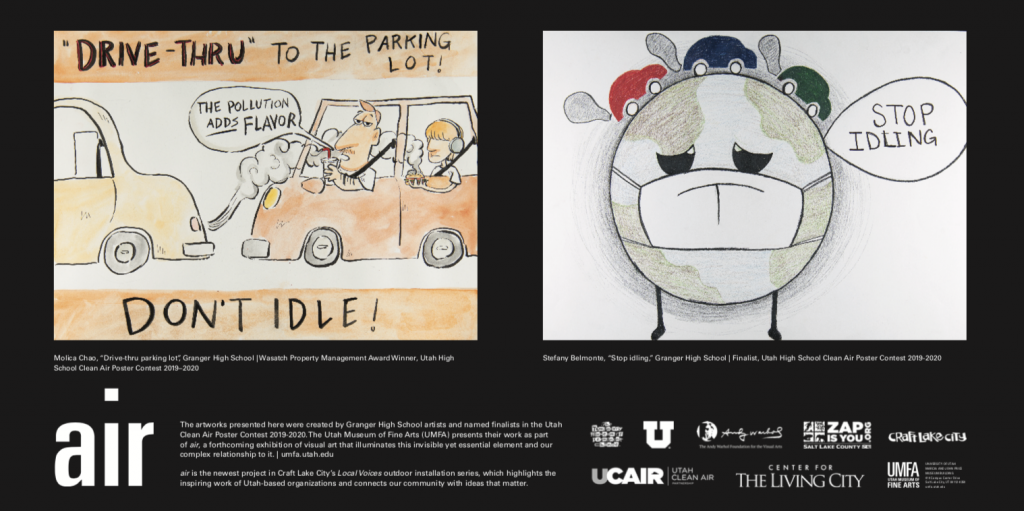 Craft Lake City has teamed up with the Utah Museum of Fine Arts to present Local Voices: Air, a street-side display showcasing work from the 2019-2020 Utah Clean Air Poster Contest. Created by 14 students from Granger High School, the posters will be displayed in 8 outdoor steel frames, or "plakats," along 300 South between 200 West and West Temple through the end of the 2020. This project is supported in part by The Temporary Museum of Permanent Change and The Center for the Living City,
Launched in 2015 by Utah State University, the Utah Clean Air Poster Contest is designed to educate high school students about Utah's air pollution and the ways in which individuals can personally reduce their impact on air quality in the state. The students then employed marketing, design and communication skills to create educational posters for the public.
The original Utah Clean Air Poster Contest artwork featured in Local Voices: Air will be on view at the UMFA as part of air, a future exhibition that will examine our relationship to air as an essential but invisible element. For more information about the Utah Museum of Fine Arts, please visit umfa.utah.edu.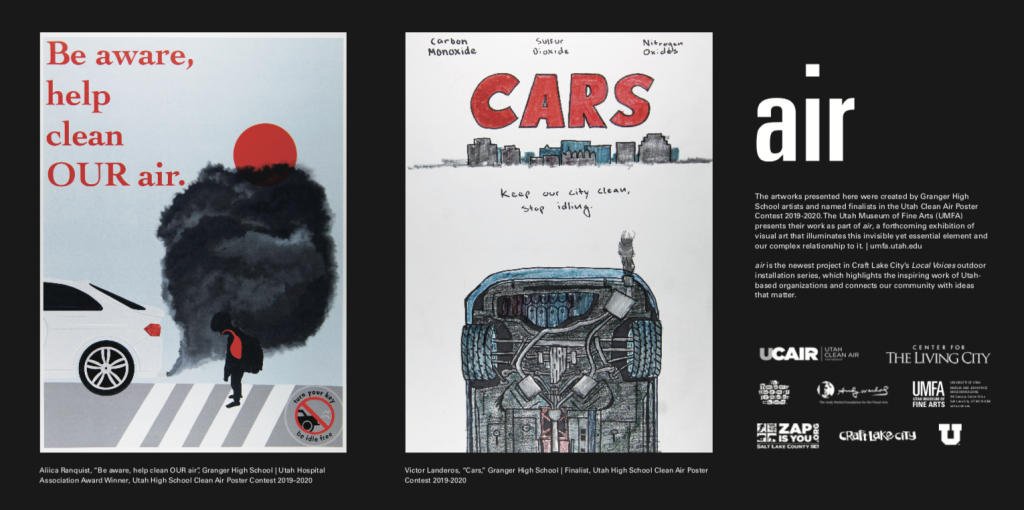 All local residents and visitors are invited to view Local Voices: Air on their next solo-social distancing walk in downtown Salt Lake City. While exploring the 14 posters, viewers and are encouraged to consider own their personal connection to air and pollution, and the ways in which they can contribute to positive change.
The Local Voices series highlights the inspiring work of Utah-based organizations in an effort to connect the community with ideas that matter. Local Voices displays are open to the public 24 hours a day, 7 days a week, free of charge.