We did it! In just under five weeks, we built a virtual version of the 12th Annual Craft Lake City® DIY Festival® Presented By Harmons. 
Rather than fully canceling the annual event this year due to the COVID-19 pandemic, we decided to move to a virtual format. As part of our mission to educate, promote and inspire local artisans while elevating the creative culture of the Utah arts community through science, technology and art, Craft Lake City truly flexed the STEM muscle of our mission statement by taking the DIY Festival online this year. This didn't come without challenges! 
Once the Craft Lake City team decided to commit to an online festival, we had the obstacle of determining the correct framework and platform. We wanted the virtual festival to be just as interactive with visitors and artisans as it would be in real life. Our vision was to create a virtual festival that mirrored our in-person festival, including having a map, buildings, lobbies, a festival food area, stage performances, as well as opportunities for engagement for attendees and exhibitors. The concept was to design a virtual environment that could provide shoppers the opportunity to meet, talk, and interact with makers using custom built avatars, a unique online experience that would be unlike any other virtual festival to date. Once we had the idea for the virtual event, it was a race against time! We had less than a month to build the ENTIRE platform! How would we get it all done in time?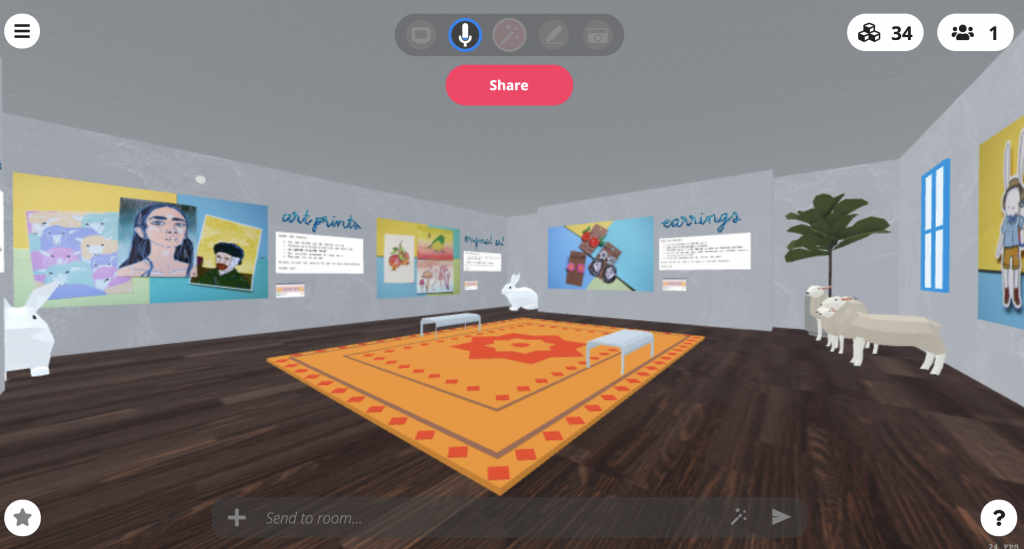 Our team dedicated countless hours to design virtual buildings, create galleries and customized avatars, not to mention, testing, testing and testing the platform. Not only did we work around the clock, but our exhibitors also spent many hours building their own virtual galleries, updating or creating store websites, in addition to stocking their inventory with all their handmade goods. The end result: the largest virtual event ever built on Mozilla Hubs! "I do believe we are the first to do a virtual festival at this magnitude and in this format,"said Craft Lake City Executive Director Angela H. Brown.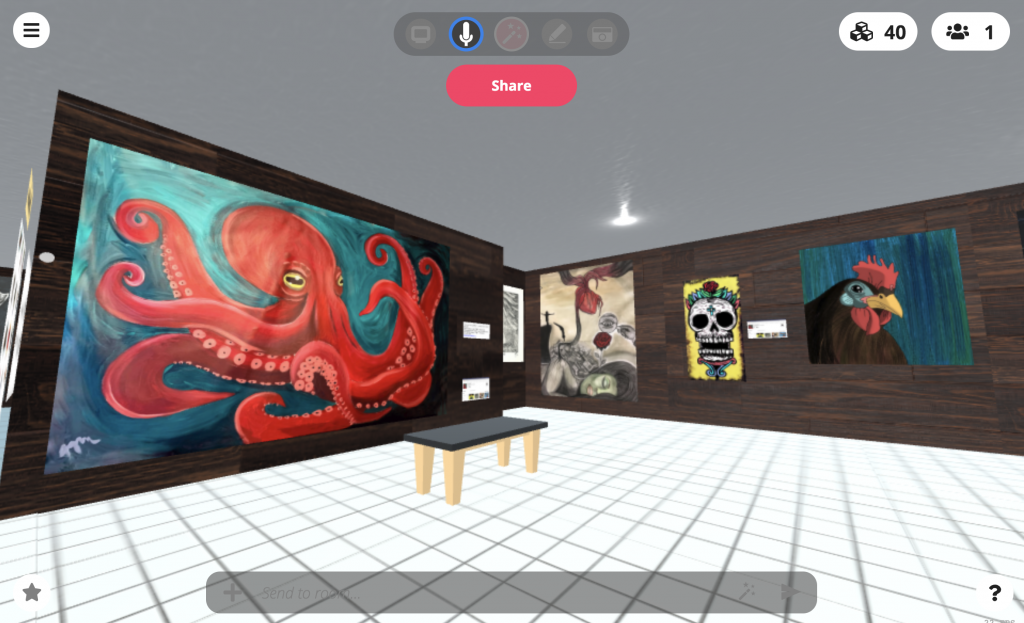 Just how big? On the first day of the festival, we had 868 visitors to the site right at 5p.m. as the festival opened to the public. That evening alone we saw 3,956 users to the site, of which 3,624 were new visitors. The intense amount of virtual traffic caused us to break the server, not once, but twice that night! This was a double edged sword — we had enough traffic to take down the server, which was scary, but we also had such a huge number of new attendees to the #clcdiyfest that it literally crashed the server by the second hour of the festival. We were able to work with Mozilla to get things back up and running, but for a brief moment, it had everyone on their virtual toes!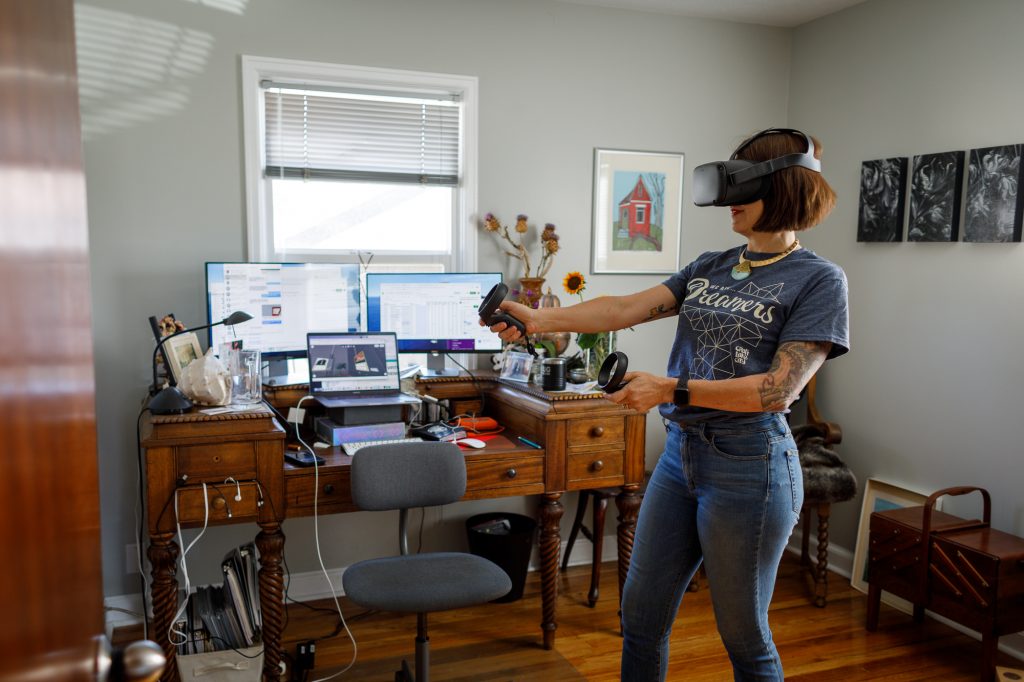 Photo Courtesy of John Barkiple 
Overall, we had 7,480 users accessing our website with 11,470 individual sessions on virtualDIYFestival.com. Over the course of three days, they visited 63,719 unique pages on the site. On average, this translates to 5.56 pages visited per session, per user. Of those visitors, 7,093 were new users. Although we do not have access to this Mozilla Hubs data, Craft Lake City estimates that numerous attendees clicked on direct links provided by participants, friends and family thus bypassing the virtualDIYFestival.com gateway. Given this scenario, Craft Lake City estimates an additional one thousand or more attendees accessed the Mozilla Hubs virtual gallery buildings and virtual galleries using direct links. 
This year, we had visitors from all over the country and world, some attending the DIY Festival for the first time ever!  Friends and family were able to meet up online and attend their favorite summer festival together safely from their own homes. Grandparents isolated during the pandemic were virtually able to visit with grandkids as they participated as Kid Row aristans. Friends and family from overseas were able to socialize together in an era of travel restrictions. And our exhibitors had the unique opportunity of connecting to community members both locally, nationally, and globally, reaching a worldwide audience of new friends and followers.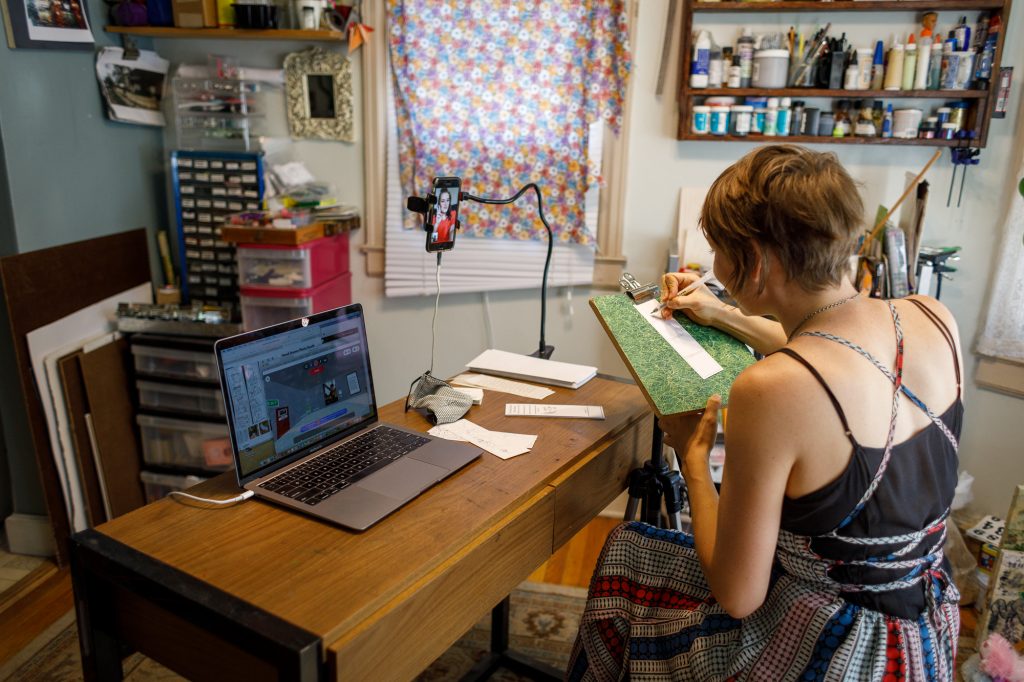 Photo Courtesy of John Barkiple 
Pioneering such a large virtual event, something to this scale that has never been done before, was a remarkable achievement. We do realize we pushed the boundaries of what a virtual event could be and recognize that with that achievement comes areas for improvement. We see now how we can refine the process for the future, simplifying website navigation, having artisan bio and online stores easier to locate on the site, providing more tech support for visitors. We have listened to the feedback and we are prepared to create an even better virtual event in the future. 
We also recognize that the achievement and success of the virtual festival is just not ours alone. We have seen the ways exhibitors pushed themselves in new and exciting ways, too. Some of our artisans did not even have an online store before the event and in addition to creating one, many makers also designed a virtual gallery space using a brand new platform, all of which tested their tech abilities to the max! For some artisans, this was the first time ever selling their work. Now those artisans have hundreds of new social media followers from all over the world, creating the possibility for transforming their work into a viable source of income for years to come. 
As one artisan noted, "I was able to push my store to have more content than ever before in preparation for the festival. I learned how to build and navigate in a 3D realm. I was able to stay home, stay safe and enjoy those three days with my family. It was nice to not have to pack up so many pottery wares and set up my booth then have to pack up any remaining pots at the end of the festival."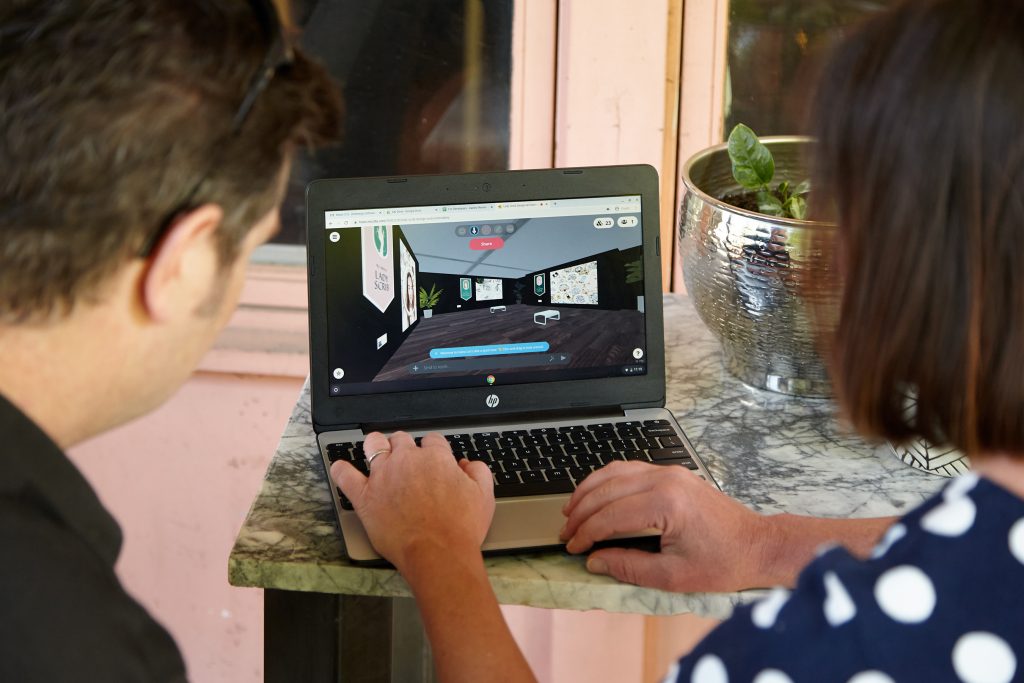 Photo Courtesy of Jessica Bundy 
We will continue as an organization to be innovative and always forward-thinking. We were inspired by the dedication of our local makers' community to join us in creating this new virtual model of the DIY Festival, moving outside their comfort zones and adapting to the online format with us. We were challenged and will continue to improve as we further our mission of helping Utah creatives thrive and succeed. So much more is to come, we hope you'll continue to join us in the adventures ahead!