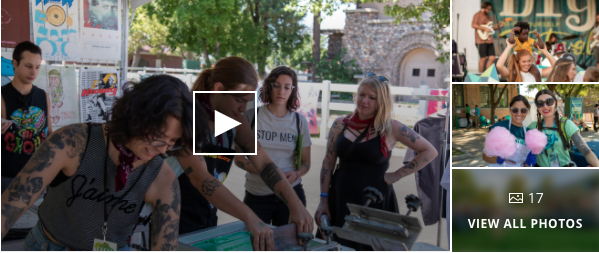 photos by John Carlisle
KUTV — Looking for something fun to do this weekend? Craft Lake City is here with their 13th Annual Do-It-Yourself Festival to get your whole family outside and creating! The DIY Festival is Utah's largest local-centric, three-day arts festival.
Featuring live music, dance performances, local food vendors, kids' area, DIY workshops, Harmons VIP lounge and more! Join Craft Lake City August 13, 14 &15 at the Utah State Fair Park. And be sure not to miss headliner and local artist Ritt Momney's performance on Friday the 13th!
A limited number of VIP tickets are available for $30 in advance. General admission is $13 advance.
Get your tickets at craftlakecity.com!
To view the original article click here