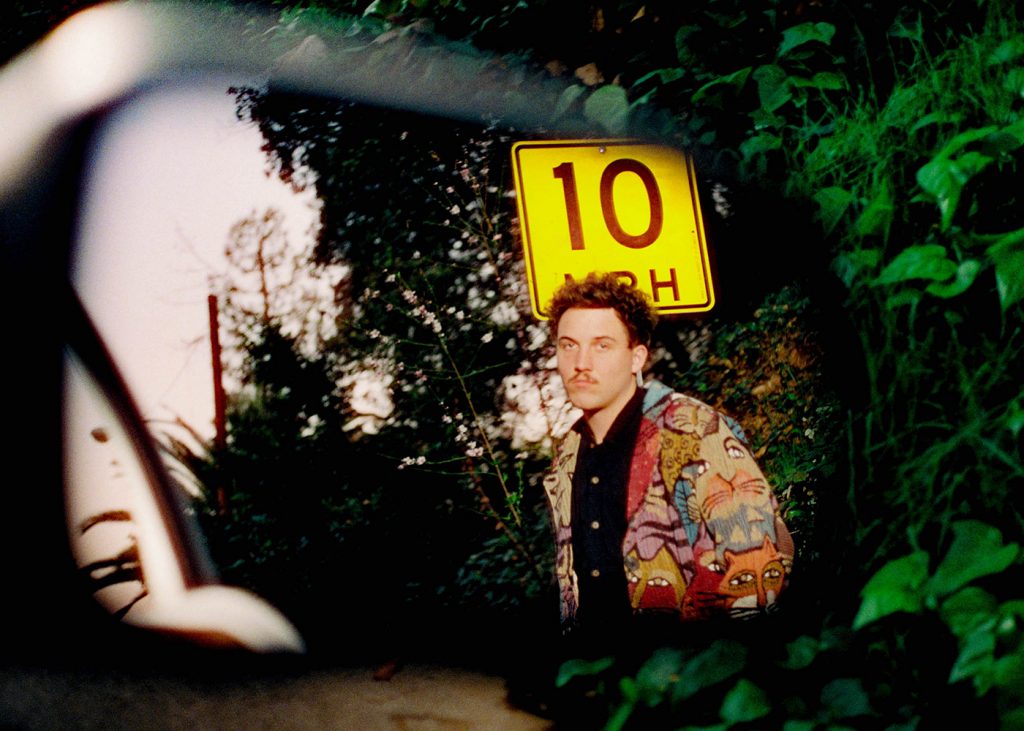 Photo: Adam Alonzo
AFTER A RISE TO STARDOM, RITT MOMNEY TO PLAY 2021 CRAFT LAKE CITY DIY FESTIVAL
By Jamie Christensen
May 26, 2021
It makes sense that an artist with a name that's essentially a simplified anagram of the more well-known Utah senator would hail from Salt Lake City. Although, I was first convinced that Jack Rutter of Ritt Momney came from elsewhere. In our interview, we chatted about how there's normally a brief period in a native Utahn's life where they think less of their home state until, finally, they come to realize how beautiful it is in a lot of ways. In the last few years, it's become especially apparent to me that Utah is truly a breeding ground for some of the most talented musicians, artists and creators around—Ritt Momney included. For Jack Rutter of Ritt Momney, his musical career began and progressed within Utah. Now, after the pandemic during which his music began to top charts, he'll headline Craft Lake City's 13th Annual DIY Festival on Friday, Aug. 13, in his homebase of Salt Lake City.
Ritt Momney originally began as a group but split after high school, leaving Jack Rutter with the name.
The formation of Ritt Momney began when he was in high school in 2016, consisting of Rutter and five close friends. Within their large ensemble, Rutter took the lead as the main lyricist and vocalist, and the group of teens went on to record and release their more raw, alternative-rock singles "Young Adult," "Theatre Kid," "Probably!" and a cover of The Beatles' song "Golden Slumbers." "I would write a skeleton of a song and then bring it to [the band]," Rutter says. However, in 2017 after most of the members graduated high school, the group parted ways, with Rutter's girlfriend going to BYU Hawaii and the other members committing to LDS missions for two years.
"I would write a skeleton of a song and then bring it to [the band]."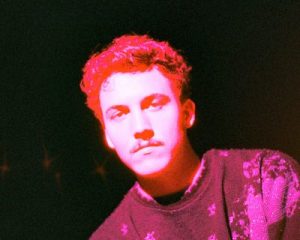 After the split, Rutter was left with the Ritt Momney name and a vast library of personal, untouched SoundCloud tracks that had been his preliminary sketches before presenting songs to the full band. When learning new instruments and creating music, Rutter refused to look up tutorials on how to "conventionally" play or operate anything. "It took me forever to learn, but the cool part is that I was just using stuff in ways that other people probably wouldn't," he says.
His process of creation for SoundCloud allowed him to create freely and uninhibited. He says of his online music, "It wasn't doing well by any means. It was a fun outlet, and I was getting better at producing [by] making these shitty songs in a day and then throwing them on SoundCloud. The song 'Probably!' was one of those songs." Rutter especially appreciated how low-pressure this method of writing music was. Comparably to where he is now, writing a track and uploading it online could only expect up to 100 views as compared to Ritt Momney's current Spotify monthly listener count of 7,989,805.
Jack Rutter refused to learn how to conventionally use instruments so they could use them in unconventional ways.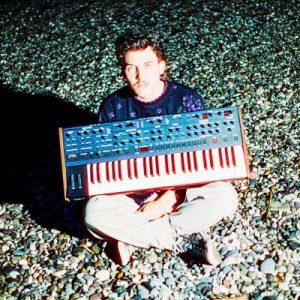 "It took me forever to learn, but the cool part is that I was just using stuff in ways that other people probably wouldn't."
His track "Something, in General," a soft-strummed single that shows off Rutter's dreamlike synthesizer sounds and glossy vocals, originated on SoundCloud but felt good enough for Rutter to release on Spotify. "'Something, in General' was the first song that I considered even a possibility of trying to go for this 'music thing,' and maybe taking it more seriously," Rutter says. He recalls thinking "this is everything I've ever wanted!" when "Something, in General" reached 100,000 listeners and was put on Spotify's bedroom-pop compilation.
Rutter had felt comfortable with having a smaller crowd of listeners, though suddenly, the option to make a move and become a full-time musician seemed like a real possibility. "I didn't realize how cool it was to put out songs with no pressure," he says looking back on his growth. All the same, in comparing it to where he is today, he acknowledges, "I'm in an extremely fortunate situation."
From the days of SoundCloud to early singles on Spotify to Rutter's first album release in 2019, Her and All of My Friends—a cathartic examination on his newfound loneliness once all of his bandmates and girlfriend went down separate paths—Ritt Momney has grown exponentially. Only a year later in the spring of 2020 (in the middle of the pandemic), Rutter found himself burnt out from the process of writing Her and All of My Friends and decided that instead of writing an entirely new track, he would produce a cover of Corinne Bailey Rae's "Put Your Records On" that would prove momentous and ultimately launch his career forward.
"I didn't realize how cool it was to put out songs with no pressure."
"Put Your Records On" was a personal favorite of Rutter's mom, he remembers. Growing up listening to the song, he decided to create a cover for the upbeat and bright tune, hoping to find more positivity amid the difficult time of the pandemic. Within a few months of releasing his more synthesized and hazy—yet happy—version of the song, a makeup trend using Rutter's cover as an addition to the video went viral on the social media app TikTok. "A week after that trend started, I was on the phone with labels," says Rutter, who has now been signed to Disruptor/Columbia Records.
Rutter recalls feeling immensely excited for his cover's takeoff. There were still fans and listeners of Ritt Momney's older content, but after the cover's release, his number of monthly Spotify listeners increased enormously. On his page, "Put Your Records On" currently holds 324,152,350 listens. And though this was, of course, a great moment for him, Rutter began to feel the pressure of writing a track to appease his new audience, especially since the cheerful sonic quality of "Put Your Records On" was not exactly similar to the more rough-textured, moody instrumentals he's used to creating.
Ritt Momney says when they were on SoundCloud, there was less pressure to create which allowed for more freedom.
"A week after that trend started, I was on the phone with labels."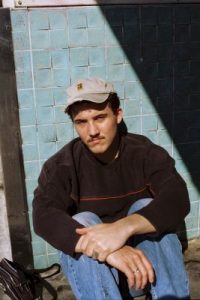 Though making music during the pandemic may seem like an opportune time to write and create new hits, Rutter speaks to how it's actually the opposite. Ritt Momney was scheduled to open on a national tour for indie-pop act Dayglow in 2020, but it was canceled due to COVID-19. He comments on how when you aren't really out in the world finding new experiences, you don't have much to write about. Post–"Put Your Records On," Rutter felt musically uninspired and under increased personal pressure and stress to release new music.
He says, "For a month after 'Put Your Records On,' I just could not write. I didn't write anything for a long time … For a while, I was thinking, 'alright, I've been working on this other stuff, but does it sound enough like 'Put Your Records On?'' In that mindset, I couldn't make anything worthwhile."
More recently, Rutter has found success in a different mentality. "I've done a decent job of getting back into what I want to make," he says. "I really like the idea that there is a creativity inside of me, and it's not like the creativity isn't strong enough—it's the amount of walls I keep putting up in front of it that it keeps having to break down … I've been trying to get back in that mindset a bit more, of the SoundCloud days." Rutter says many of the songs he continually worked on after his first album's release are now going toward his new album, a few singles of which may be heard at his upcoming show for Craft Lake City's DIY Festival.
To see the original article click here