Salt Lake City, UT – Tomorrow is a day of remembrance and awareness for indigenous victims; May 5 is designated as Missing and Murdered Indigenous Women, Girls, and LGBT+ Awareness Day in Utah. It corresponds with the national day of awareness which encourages everyone to "wear red" and post a photo on social media with the hashtags #NationalDayofAwareness, #MMNWG and #MMIW.
Locally, Craft Lake City is encouraging the public to practice social distancing while bringing awareness to this issue by simply 'taking a walk' along Broadway (300 S), between 200 West and 200 East tomorrow. On display in 14 street-side frames is an installment entitled, Local Voices: Utah Must Lead the Way. The outdoor installation, organized in collaboration with artist Denae Shanidiin and presented in partnership with Restoring Ancestral Winds, will be extended through the end of June in order to allow more members of the public the chance to visit and raise awareness to a growing movement throughout Utah.
Coinciding with the recent passing of House Bill 116, the installation reveals the reality that Salt Lake City is among the top ten cities for cases of missing and murdered Indigenous women across the nation. Eye-opening statistics are paired with powerful images by local photographer, Jonathan Canlas, to depict the ongoing violence and symptoms of settler colonialism impacting Indigenous women, girls and LGBTQ+ people.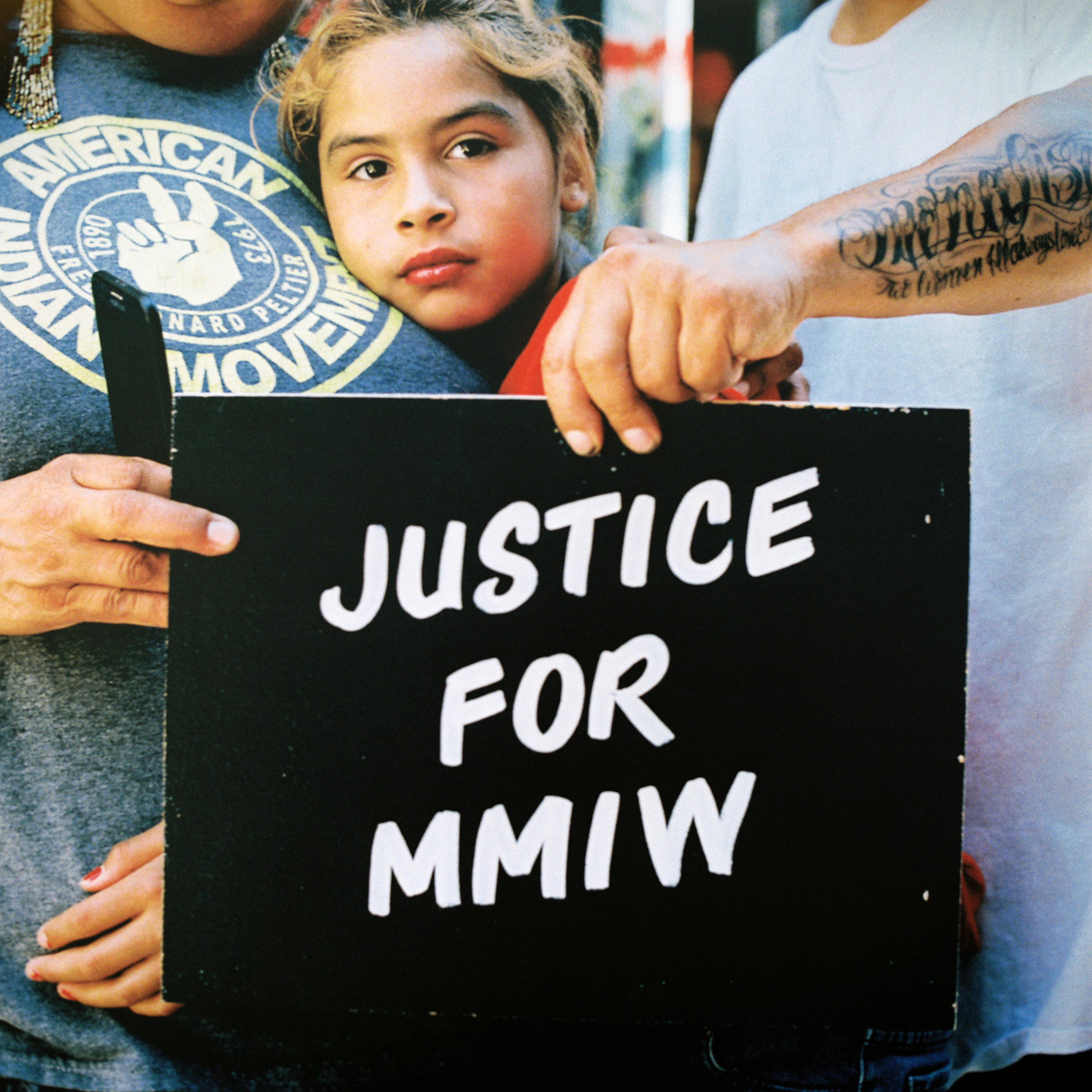 The lack of information regarding accurate reporting of the violence against indigenous womxn is a nationwide issue. Yet, the U.S. Department of Justice estimates that on some reservations, indigenous women are killed at rates over 10 times the national average.
"Utahns must unite in order to combat this problem," says Angela H. Brown, Executive Director of Craft Lake City. "'Taking a walk' by the installations tomorrow will continue to promote critical community-based change throughout the state."
The steel frames, also known as "plakats," are arranged in a fashion that allows for appropriate outdoor, social distancing as designated by the state of Utah's Stay Safe, Stay Home directive. People are encouraged to take solo walks and not congregate in large groups. Along with the national campaign hashtags, Craft Lake City is encouraging locals to take photos of the plakats and tag @craftlakecity and @restoringancestralwinds in order to amplify the movement.
The Local Voices: Utah Must Lead the Way installations, made possible by Craft Lake City, Center for the Living City and The Temporary Museum of Permanent Change, are open to the public 24 hours a day, 7 days a week, and are free of charge. Those interested in learning more should go to https://craftlakecity.com/local-voices.