Salt Lake City, UT – Craft Lake City is thrilled to announce the selected participants for the 2020 Artisan Scholarship and Mentor Program, presented in conjunction with the Virtual 12th Annual Craft Lake City DIY Festival® Presented By Harmons, being held from Friday, Aug. 7 to Sunday, Aug. 9.
The 2020 scholarship recipients are:
Valarie Williams, Valarie Draws Things
Michaela Crismon, Michaela Crismon Art
Madeline Krivel, JSK Jewelry
Laura Durrant, Fearless Wood Turning
Ashley Peabody, Called To Craft Design Co.
The 2020 mentors are:
Amanda Stewart, Mochi Kids
Jacqueline Whitmore, Copperhive Vintage
Sarah Anderson, City of Industry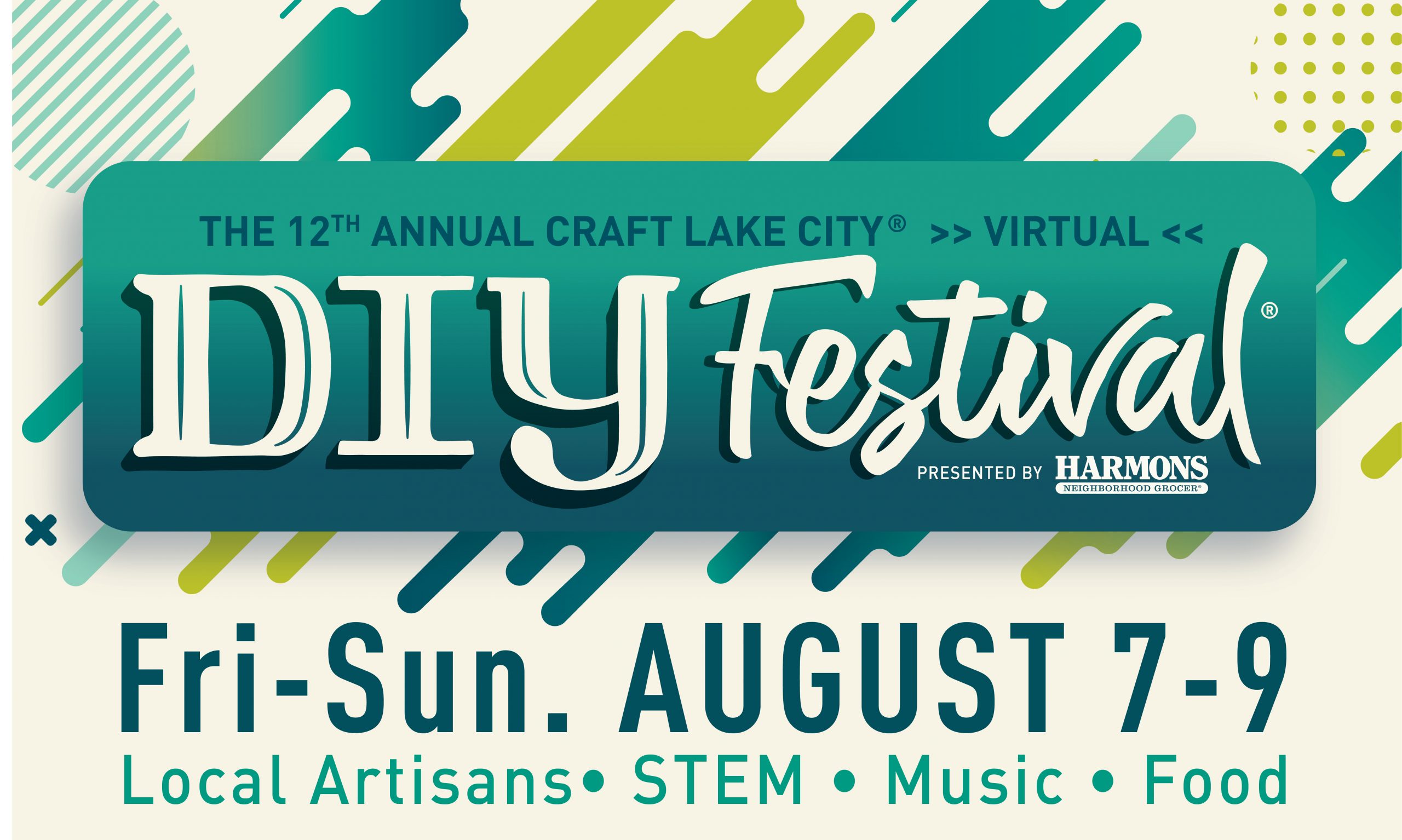 Selected from dozens of applicants, the 2020 Artisan Scholarship and Mentor Program participants are first-time DIY Festival exhibitors who each meet specific income-based scholarship qualifications. The recipients will receive business training, networking opportunities, waived participation fees and mentorship. Artisan Scholars have the opportunity to learn from  Artisan Mentors, seasoned artisans who volunteer their time to provide critical feedback and guidance as the Artisan Scholars prepare for the Virtual DIY Festival. The Scholar-Mentor relationships also last far after the Annual DIY Festival concludes.
"The annual Craft Lake City DIY Festival nourishes local artisans by providing opportunities to promote their work, attract new customers and grow their businesses," said Craft Lake City's Community Inclusion Coordinator Amy Stocks. "Craft Lake City seeks to ensure that these opportunities are available to all Utah communities, and designed the Artisan Scholarship and Mentor Program in 2017 in support of that goal."

This year's Virtual DIY Festival is taking place Friday, August 7 from 6 p.m. to 10 p.m. with Harmons VIP Early Access from 5 p.m. to 6 p.m., Saturday, August 8 from 9 a.m. to 1 p.m. with two special hours dedicated to Kid Row from 1 p.m. to 3 p.m., and Sunday, August 9 from 3 p.m. to 7 p.m.
The DIY Festival is Utah's largest local-centric, three-day arts festival, with hundreds of local artisans, DIY engineers, vintage vendors, and craft food creators, STEM wizards, live music and dance performances, Kid Row program and local food trucks. Learn more at: http://virtualdiyfestival.com/.