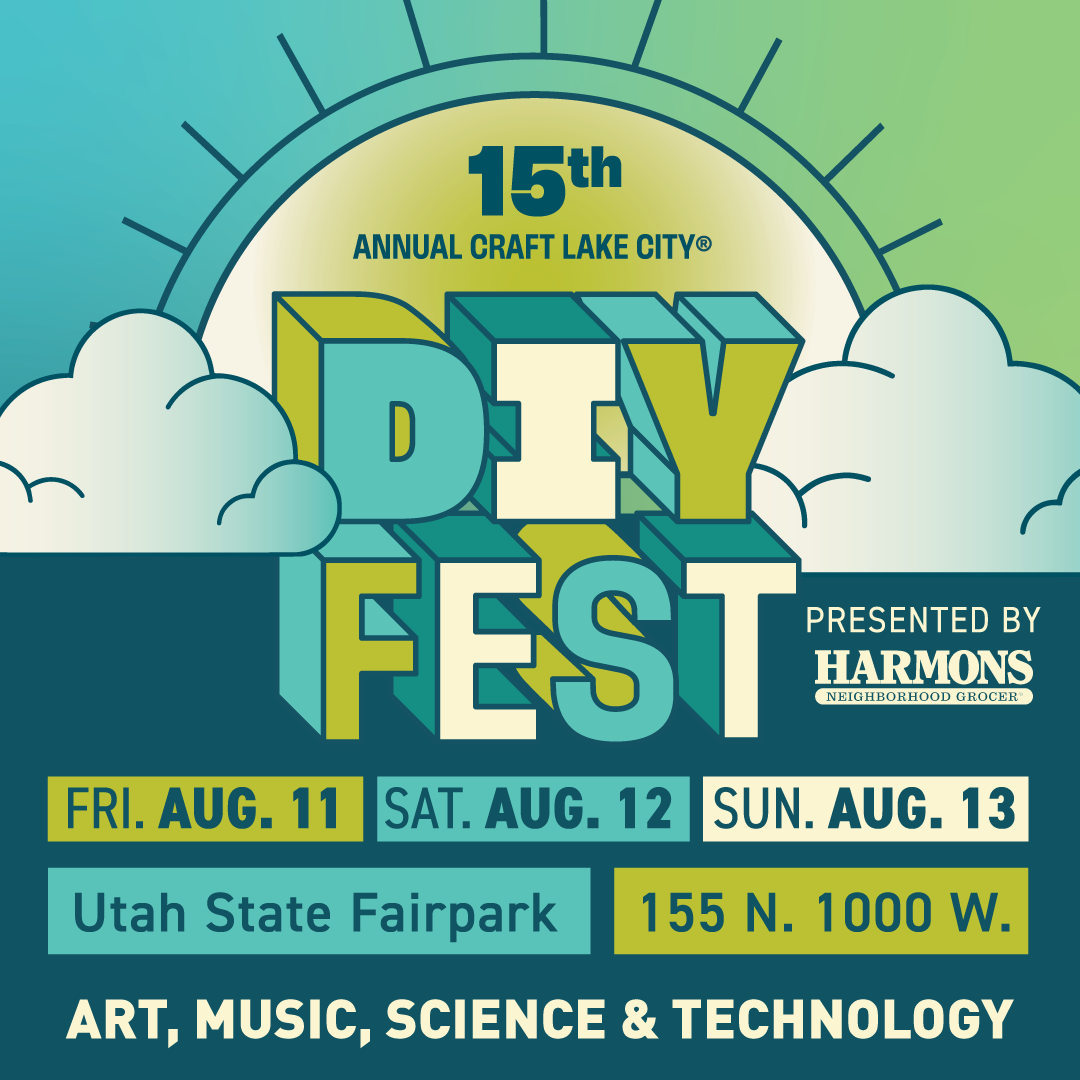 "It's great to be able to offer DIY Fest attendees a way to flex their own artistic creativity at the largest Utah-centric arts festival, while also introducing attendees to a few of the amazing arts organizations within our community. We're so appreciative of their support!"
Read on to find out more about the DIY Stations and Craft Lake City's sponsors for these amazing activities!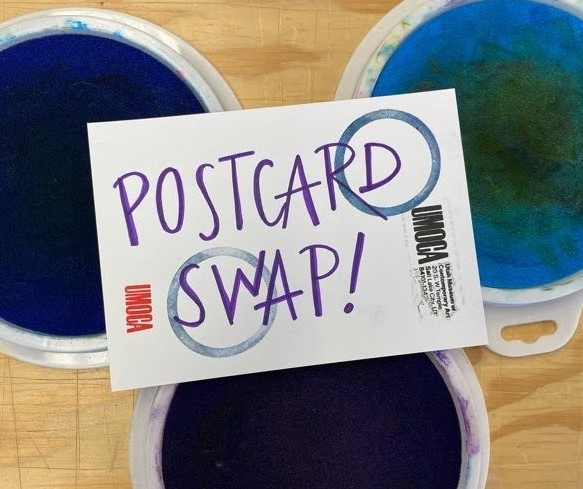 Workshop SLC: Collage Art Journals
Learn how to piece together a unique arrangement of found images and add your own artistic flair to a paperback journal with instructors from Workshop SLC! Customize your new journal with collage materials, paint markers and pens.
The Utah Museum of Contemporary Art: Postcard Swap
Use everyday objects to stamp out a beautifully patterned postcard, then swap with a new friend at the festival! This project was inspired by the museum's current mobile exhibition "My Roots, Your Roots" by Aïsha Lehmann, which explores themes of identity, community and cultural roots through multimedia printmaking.
The Utah Museum of Contemporary Art (UMOCA) believes in the power of the art of our time. Through programming, advocacy and collaboration, they work with artists and communities to build a better world.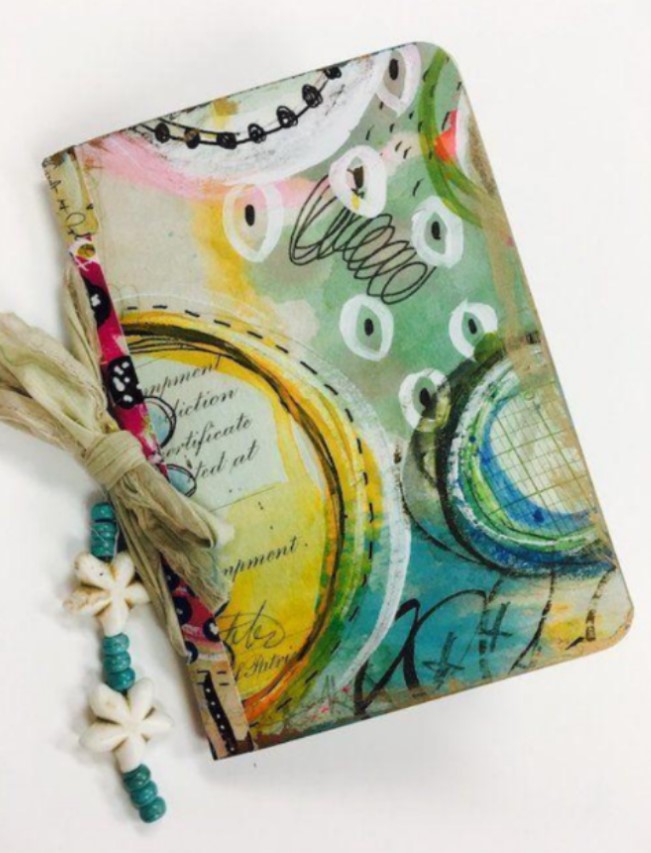 Workshop SLC is an art school offering painting, drawing, and ceramics courses for all ages. They are dedicated to supporting serious artists and hobbyists alike. They're committed to fostering community through weekly art courses offered to all skill and expertise levels. Workshop SLC also offers studio space and co-working for professional artists.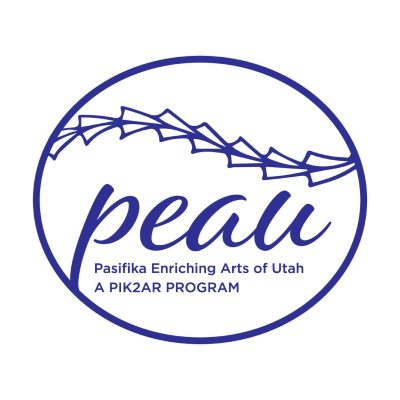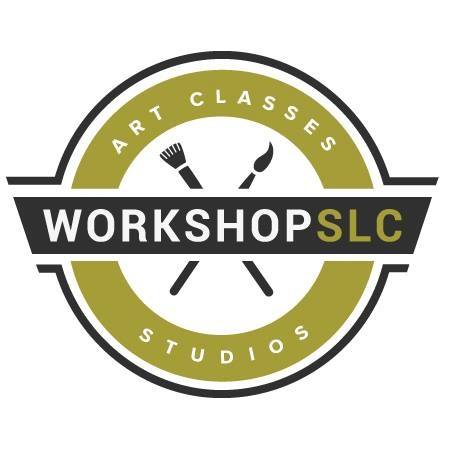 Pasifika Enriching Arts of Utah: Pacific Island Design Traditions
Join Pasifika Enriching Arts of Utah (PEAU) in a public drawing and coloring project with a fun educational twist! Learn about the symbolic designs of different Pacific Island countries from PEAU's wonderful community of artists and creators.
PEAU aims to bridge across all art communities to empower, support and promote artists & creators who are of Pacific Island descent, as well as ethnic and underserved communities, to increase income into households through art and to preserve and perpetuate all Pacific Island Cultures. PEAU meets monthly for community education, resources, support, networking and opportunities.
Come get crafty at these DIY Stations during The 15th Annual Craft Lake City DIY Festival Presented by Harmons on August 11, 12 & 13! DIY Stations will be available during peak festival hours: from 5:00 p.m. – 8:00 p.m. on Friday, 12:00 p.m. – 5:00 p.m. on Saturday & 12:00 p.m. – 5:00 p.m. on Sunday of the festival. The DIY Fest is Utah's largest local-centric art, music, science & technology festival, featuring over 300 local artisans, 50 performers, tons of delicious food options and so much more! Click the button below to find out more about the DIY Fest and purchase tickets today.