Salt Lake City, July 23 – Craft Lake City® announces the return of Kid Row, a program highlighting young local artisans at the 10th Annual Craft Lake City DIY Festival® Presented by Harmons and Mark Miller Subaru. Kid Row will take place on Saturday, August 11 from 12-4pm at Gallivan Plaza in downtown Salt Lake City.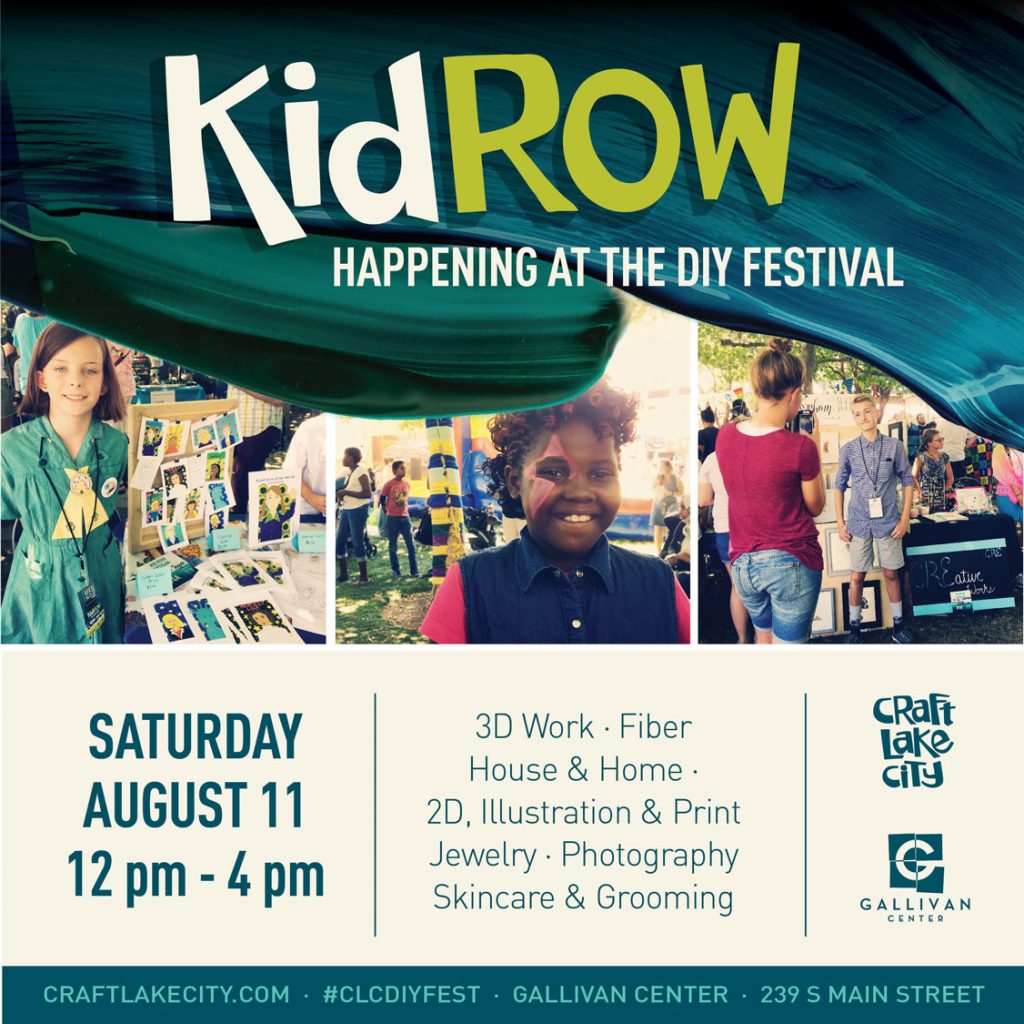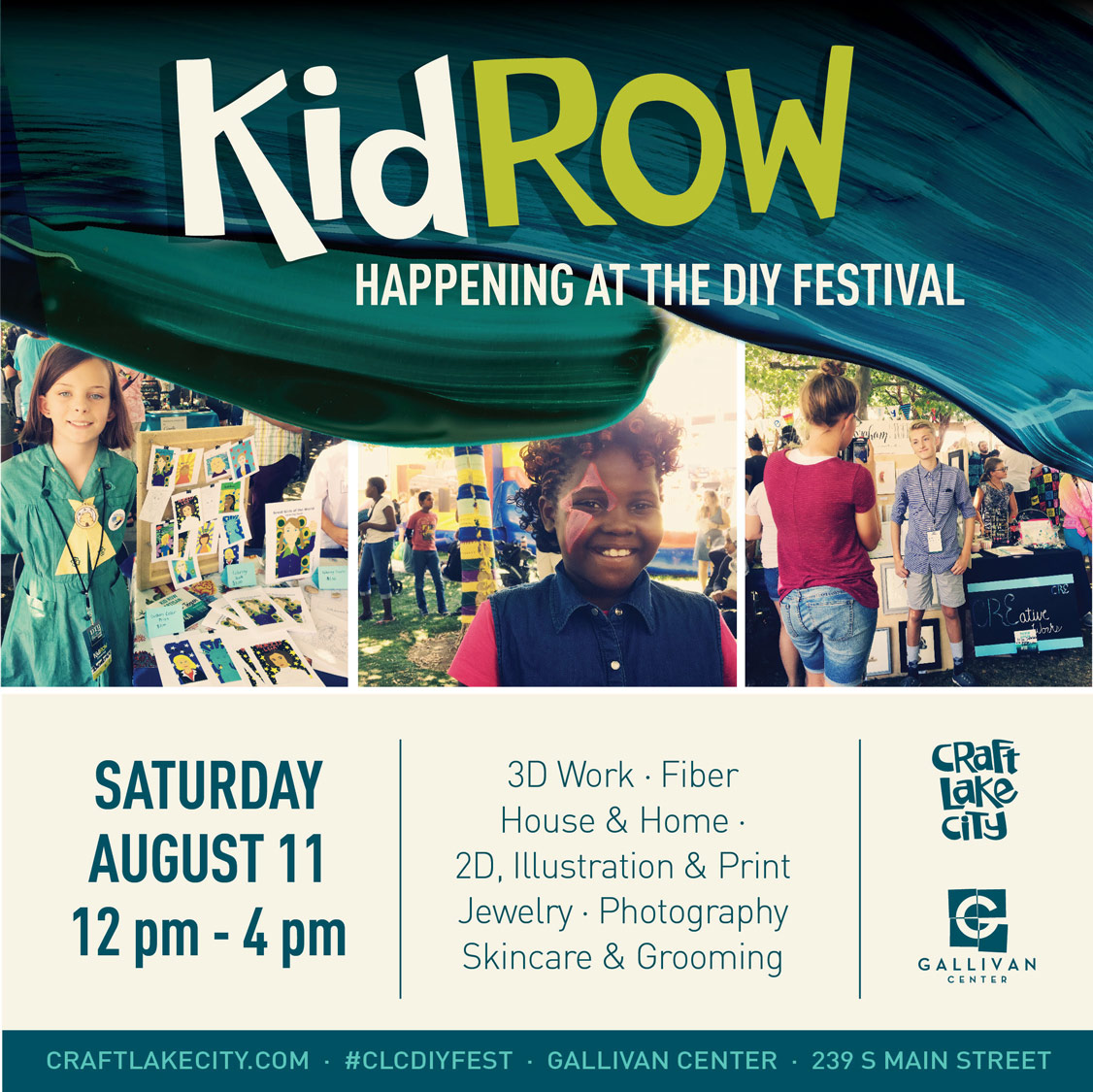 Craft Lake City launched Kid Row in 2017 to give young creatives in Utah ages 14 and under an opportunity to participate as official festival vendors. At the 2018 DIY Festival this summer, 22 kid businesses will be featured in KidRow, representing various artistic mediums including two-dimensional work, jewelry, craft food and more. The young artisans will sell and promote their wares, learn new entrepreneurial skills, and interact with DIY Festival visitors.
For more information, please visit craftlakecity.com/diy-festival/kid–row/.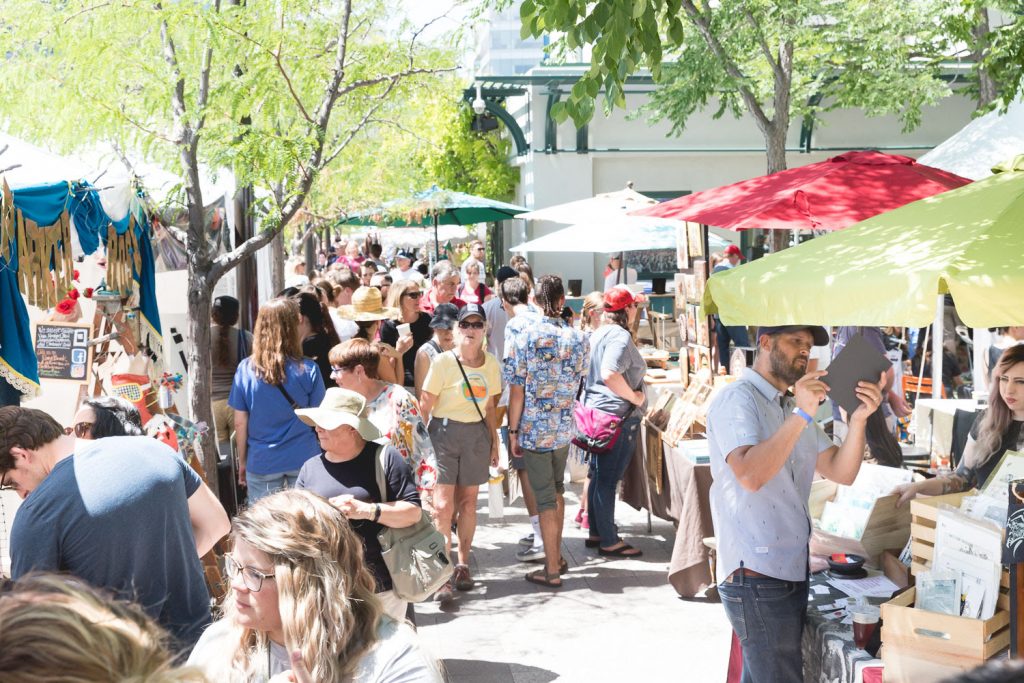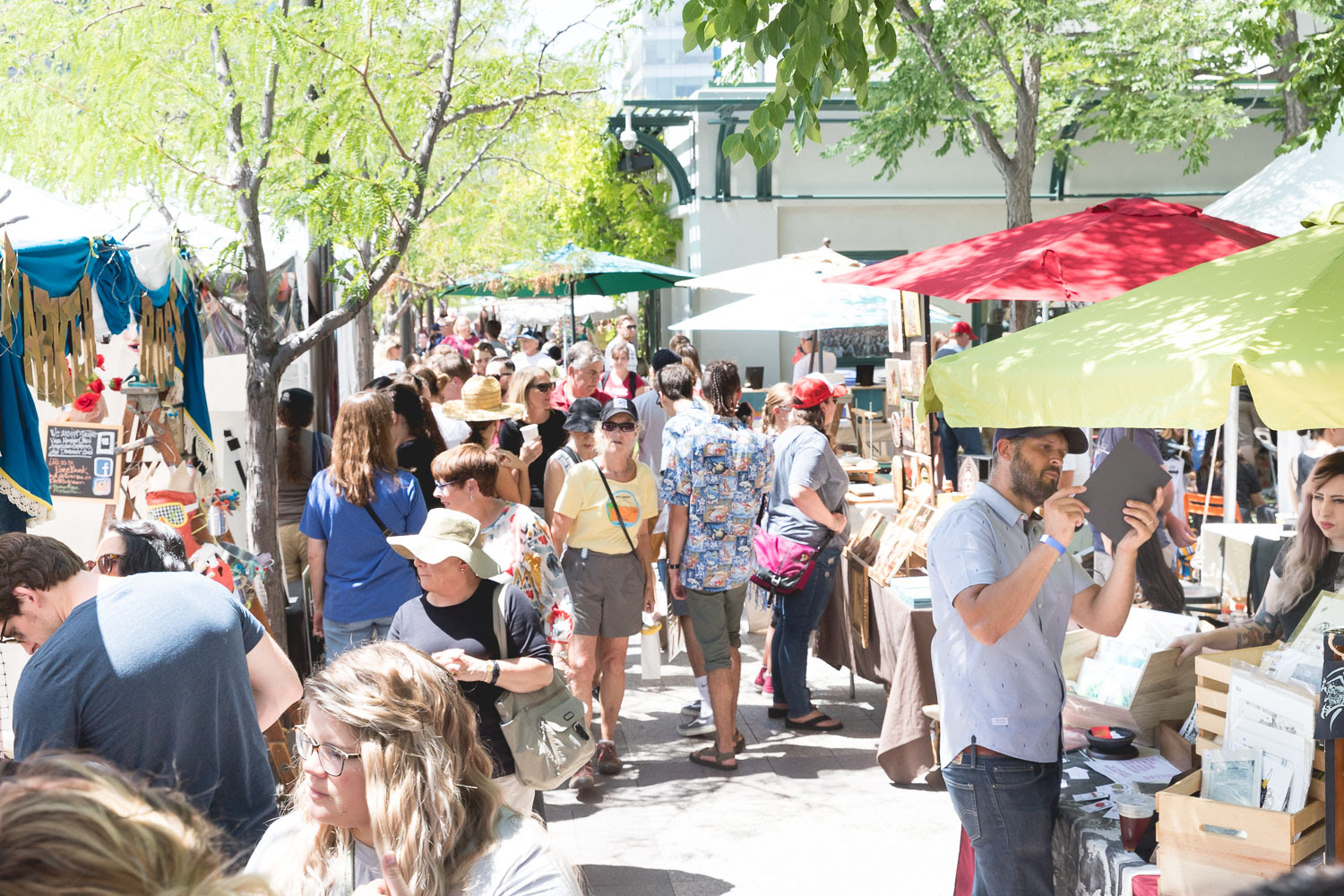 The annual Craft Lake City DIY Festival, held the second weekend of August, features over 250 Utah-based artisans and other local creatives including DIY engineers and tinkerers, craft foodies, vintage vendors and performers. The 2018 DIY Festival will be held at the Gallivan Center, 239 S. Main Street, on Friday, Aug. 10, from 5 p.m. to 10 p.m., Saturday, Aug. 11, from noon to 10 p.m. and Sunday, Aug. 12, from noon to 7 p.m. Festival admission is free for kids 12 and under, and just $5 for teens and adults. Tickets can be purchased online in advance at 24tix.com.
#####
About Craft Lake City: Founded in 2009 by Angela H. Brown, Executive Editor of SLUG (Salt Lake UnderGround) Magazine, Craft Lake City® is a 501(c)(3) charitable organization with the mission to educate, promote and inspire local artisans while elevating the creative culture of the Utah arts community through science, technology and art. Craft Lake City strives to further define the term "Craft," by modernizing the definition for handmade creativity.
craftlakecity.com  @craftlakecity