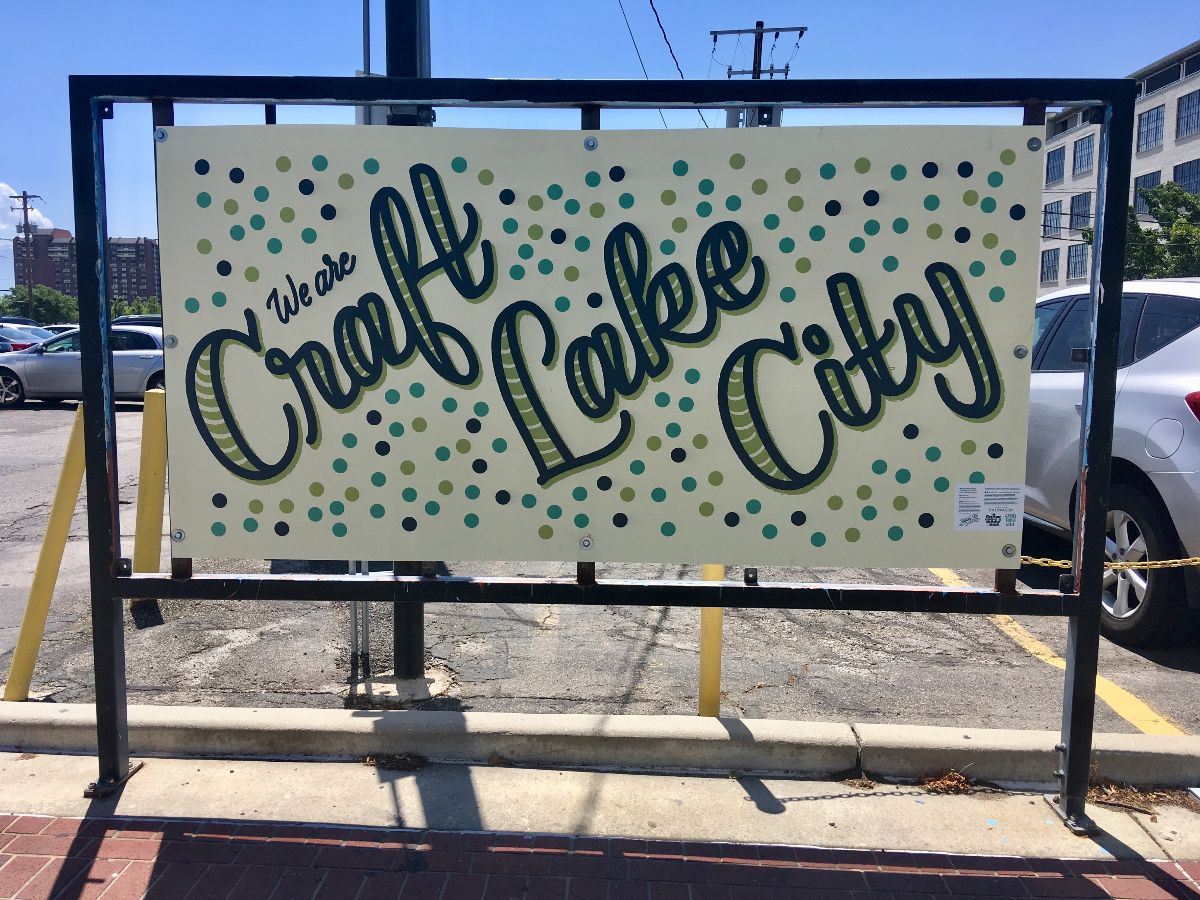 For Immediate Release: Monday, August 5th: – Craft Lake City, The Center for the Living City and the Temporary Museum of Permanent Change invite you to view the free outdoor exhibition, Celebration of the Hand: We Are Makers, a collaborative project inspired by the 11th Annual Craft Lake City® DIY Festival®, held from August 9-11, 2019 at the Utah State Fairpark. Celebration of the Hand: We Are Makers will be on view in fourteen frames in downtown Salt Lake City through September 15, 2019.
This Celebration of the Hand exhibition series highlights inspiring work by Utah-based makers – from painters and digital artists to poets and musicians – in an effort to empower the local creative community and connect passersby with ideas that matter.
For the Celebration of the Hand: We Are Makers exhibition, local writers wrote short poems informed by Craft Lake City's slogan "We are Makers, We are Builders, We Dreamers, We are Performers, We are Entrepreneurs, We are Crafters … We are Craft Lake City."
Featured poets Danielle Susi, Dorothy McGinnis, Lisa Bickmore and Michael McLane were each assigned two lines to incorporate into unique written works. The poems were then submitted to The Salt Lake Lettering Club, a local collective of hand-lettering artists. Using digital lettering techniques, Salt Lake Lettering Club members created visual interpretations of the poetry. This unique collaboration showcases the work of multiple artists as they express stories and ideas with the community at large.
Note from Craft Lake City: Descriptions for the "Celebration of the Hand: We Are Makers" exhibition has been updated. On November 5, Craft Lake City learned of allegations toward a featured poet. In light of these allegations, and to promote a safe space, Craft Lake City removed the two artworks in the exhibition featuring poetry by this individual.