Salt Lake City, UT – For years, Craft Lake City has provided a platform for Utah artists, crafters and makers to share their skill sets and passions with the greater community through in-person workshops. Now, members of the public may enjoy their favorite DIY workshops anytime, anywhere with Craft Lake City's online programs.
Whether trying something completely new or dusting off an old hobby, the workshops will serve a variety of experience levels and interests. Craft Lake City will also be selling supply boxes to accompany many of the online programs. Workshops will vary in price, and can be watched at the viewer's convenience. Students will complete each workshop with the knowledge and skills to embark on future projects at home.
Kicking-off the online craft workshop series with fiber artisan Shelby Clark, students will learn to create an embroidered feminist hoop. Clark discovered hand embroidery a few years ago and now focuses her pieces on empowering messages, bold florals and some occasional cheeky language. Students will be able to participate in a step-by-step embroidery process, as Clark explains how to perform three different stitching techniques. Clark will also review the types of supplies that work best, how to transfer an embroidery pattern to fabric and share tips and tricks for creating a successful project.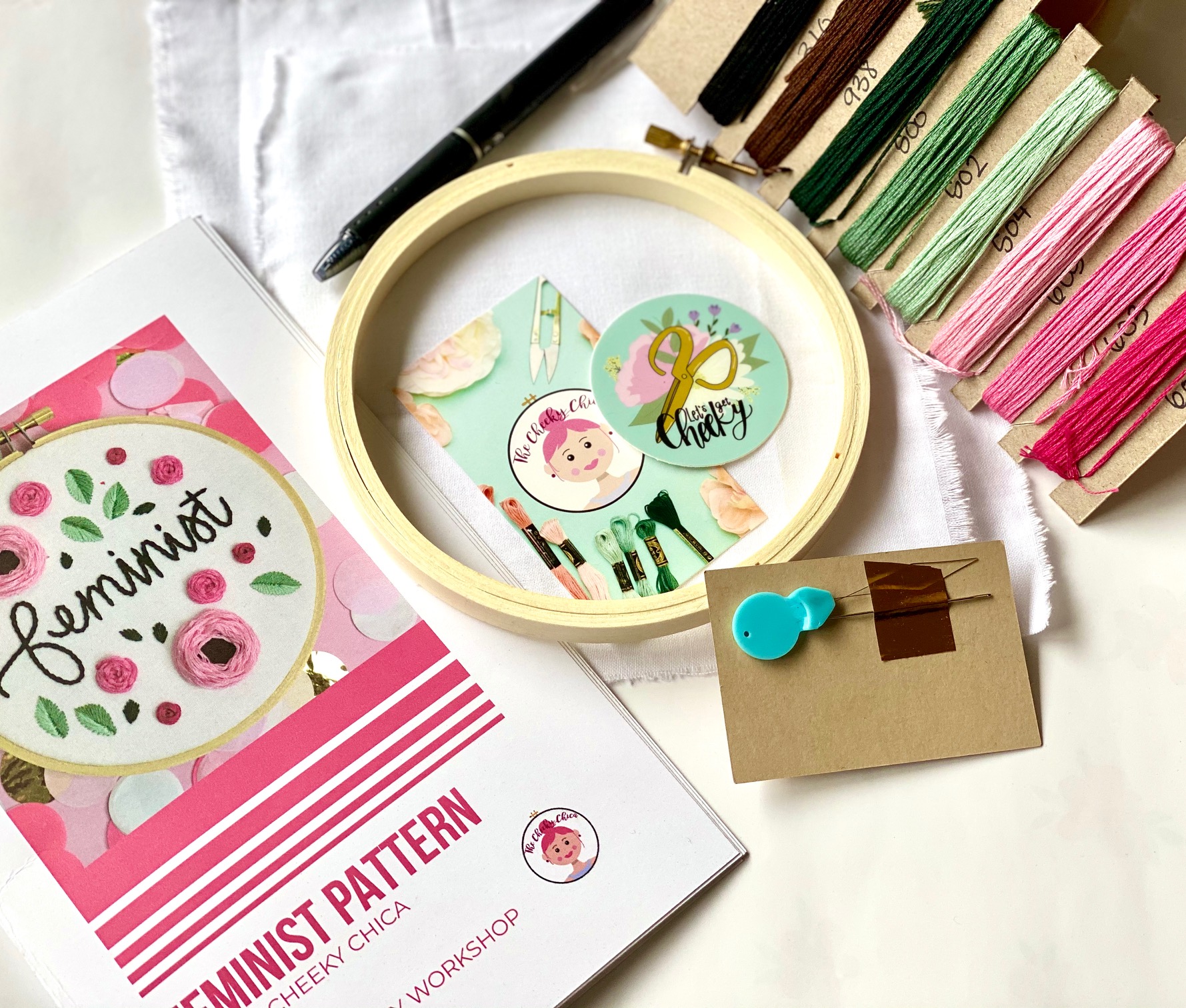 Access to the premiere online workshop, as well as upcoming programs, are available for purchase on the Craft Lake City website. The first online workshop will be $24 with an opportunity to purchase a separate limited-edition supply box for an additional $25, which includes free shipping or curbside pickup.
Future online workshop themes include craft cocktails, crochet animals, silk scarf dyeing, candle pouring and more.
"Craft Lake City's online workshops give us the opportunity to highlight Utah's talented maker community, while also helping people engage in fun creative projects at home during this challenging time," says Angela H. Brown, Executive Director of Craft Lake City. "We are excited to expand Craft Lake City's mission by taking our artisan workshops online, and look forward to providing individuals across Utah and beyond with access to inspirational DIY projects."
The DIY craft online workshops are supported in part by the residents of Salt Lake County through the Zoo, Arts & Parks (ZAP) Program, the Salt Lake City Arts Council, George S. & Dolores Doré Eccles Foundation and Utah Arts and Museums, with funding from the State of Utah and the National Endowment for the Arts.