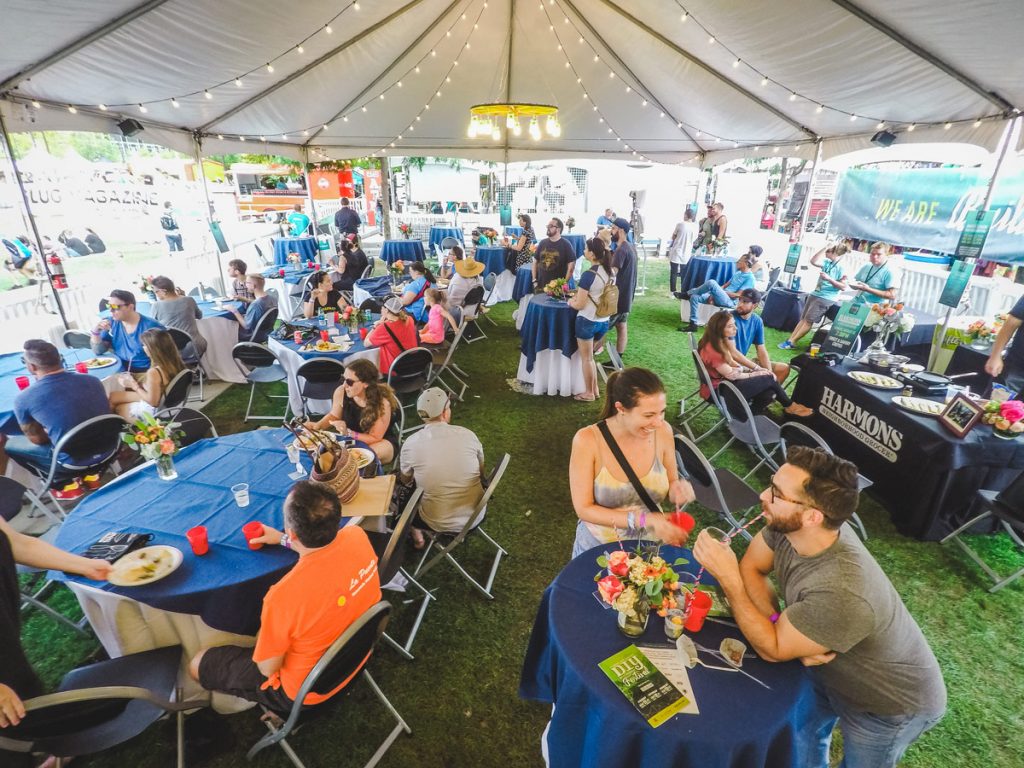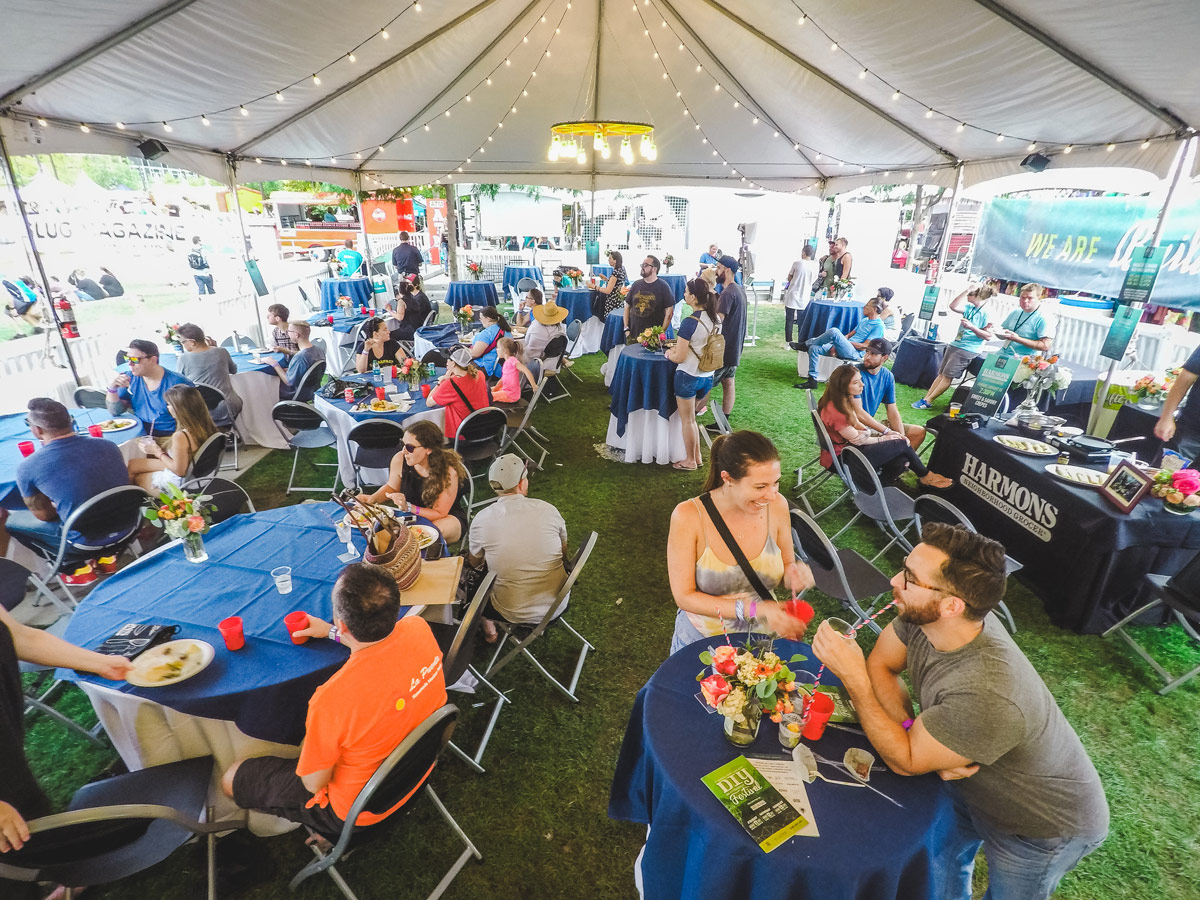 Salt Lake City, August 7 – The 10th Annual Craft Lake City® DIY Festival® Presented by Harmons and Mark Miller Subaru is taking place this weekend from Friday, August 10 through Sunday, August 12, and offers an elevated experience for attendees in the Harmons VIP Lounge.
A central element of the DIY Festival, the Harmons VIP Lounge provides a shaded and comfortable area with a front-row seat to entertainment on the SLUG Mag Stage. Handcrafted bites and drinks are a highlight of the VIP experience, as attendees will enjoy an exclusive buffet menu catered by Harmons as well as craft cocktails and mocktails, wine, and local brews from Red Rock Brewery. Southern Glazers Wine & Spirits will hand dip Maker's Mark glasses in signature red wax to provide to VIP Lounge attendees with souvenirs of their VIP experience while supplies last.
Chefs from Harmons Cooking School will offer live demonstrations and tastings in the VIP Lounge throughout the Festival weekend, with sound for the demonstrations provided by Zu Audio. Harmons VIP Lounge attendees can also capture their fun Festival memories with Smilebooth.

Craft Food Demonstrations from the Chefs at Harmons Cooking School:
Friday, Aug. 10
6:00 pm – Vahareli Maki
8:00 pm – Cream Pie Filling
Saturday, Aug. 11
2:30 pm – Fruit Pops
4:30 pm – Cobb Salad with Blue Cheese Dressing
5:30 pm – Mocktails
7:30 pm – Instant Pot Italian Sausage Pasta
Sunday, Aug. 12
1:30 pm – Debbie's Sushi with Candy and Rice Krispies
4:30 pm – Jackie's Instant Pot Chicken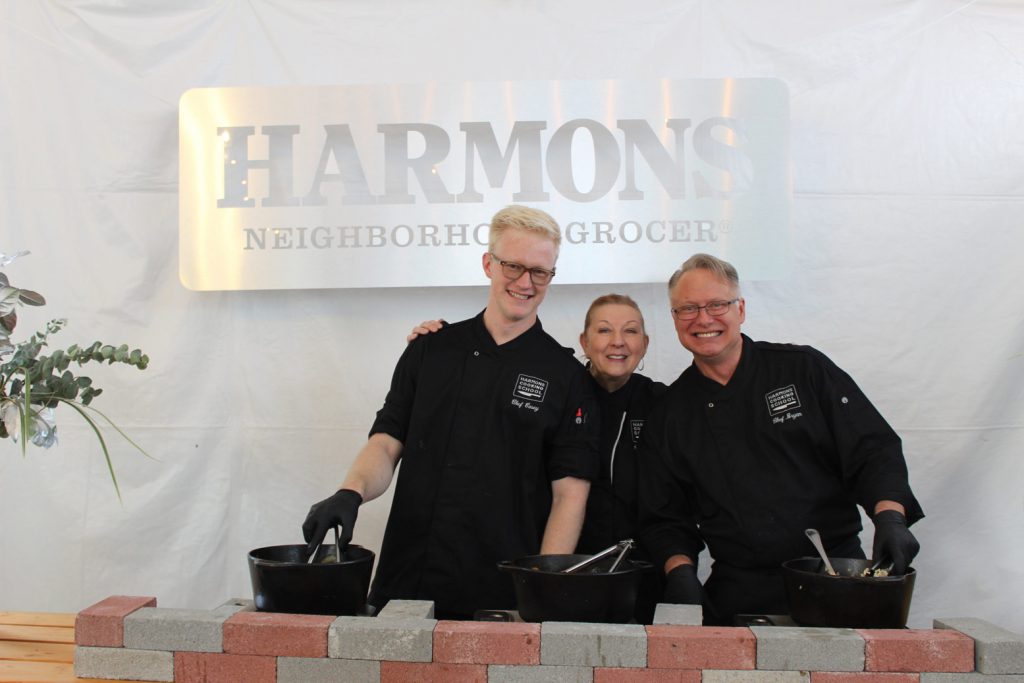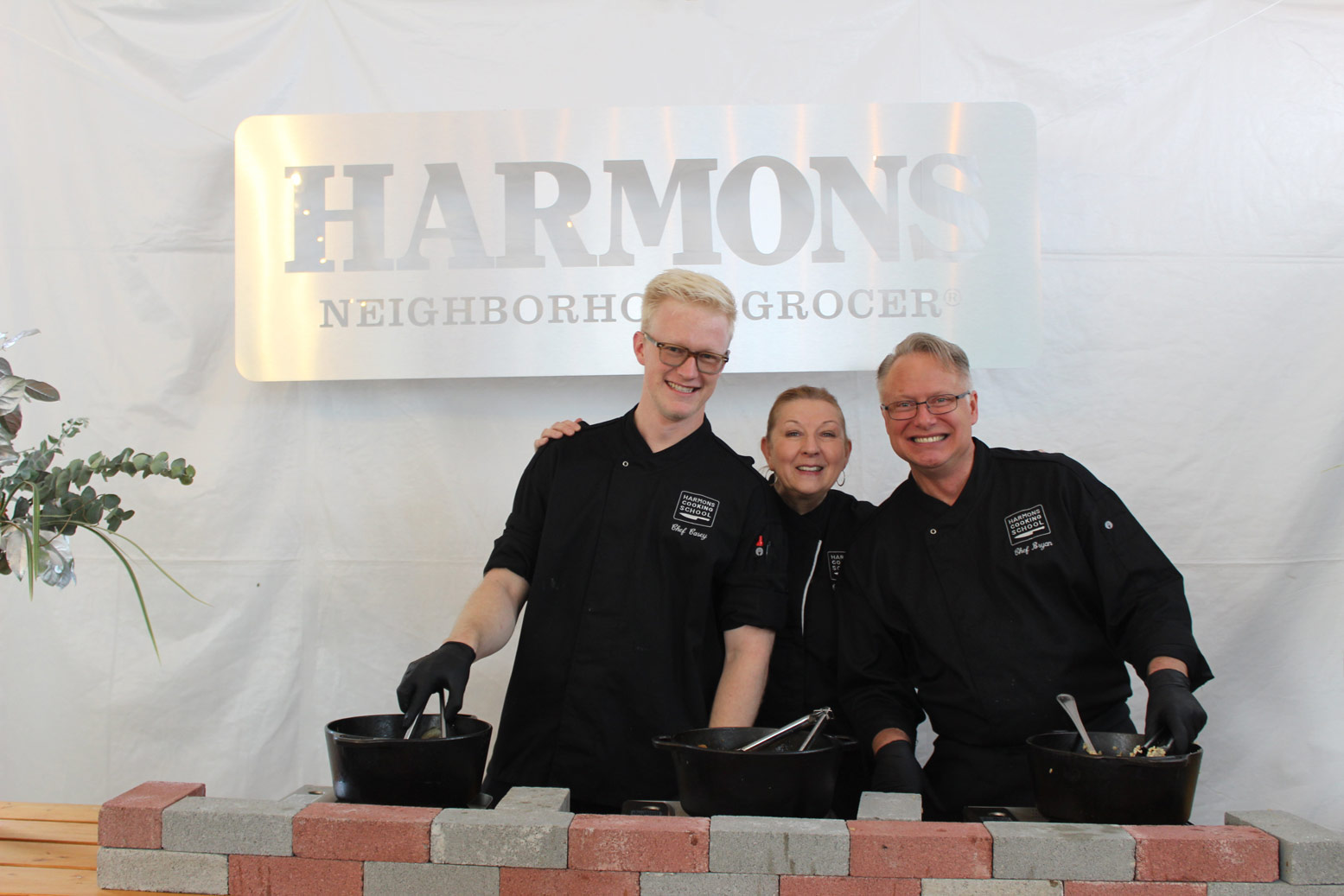 Harmon VIP Lounge tickets are available at 24tix.com for $25, which includes DIY Festival admission. Festival attendees can upgrade their general admission tickets to a VIP experience for $20 on site at the Festival. Children 12 years old and younger may attend the VIP Lounge with a parent for free.
For more information on the Harmons VIP Lounge, please visit https://craftlakecity.com/diy-festival/vip-lounge/.
The DIY Festival will be held at the Gallivan Center on 239 Main Street in downtown Salt Lake City on Friday, August 10 from 5pm to 10pm, Saturday, August 11 from noon to 10pm, and Sunday, August 12 from noon to 7pm. The DIY Festival is Utah's largest local-centric, three-day arts festival, with over 250 local artisans, DIY engineers, vintage vendors, and craft food creators, the Google Fiber STEM Building, two stages of music and dance performances, local food trucks, a dedicated kids' area and approximately 20,000 attendees. Learn more at craftlakecity.com/diy-festival.
Photos: First photo by Talyn Sherer, second and third photo by Blaine Hostetler.


About Harmons: Since 1932, Harmons passion for innovation, commitment to its associates, and contributions to the community have provided the building blocks to help the company expand from a single fruit stand to 18 thriving locations spanning from Northern to Southern Utah. Harmons is known for its unique grocery industry approach, which provides a high-quality experience to its customers by offering fresh foods prepared in-store by chefs, artisans and experts; local Utah products; and an aggressive sustainability program. For more information about our stores, please visit harmonsgrocery.com.
About Craft Lake City: Founded in 2009 by Angela H. Brown, Executive Editor of SLUG (Salt Lake UnderGround) Magazine, Craft Lake City® is a 501(c)(3) charitable organization with the mission to educate, promote and inspire local artisans while elevating the creative culture of the Utah arts community through science, technology and art. Craft Lake City strives to further define the term "Craft," by modernizing the definition for handmade creativity.
craftlakecity.com  @craftlakecity