The Second Annual Craft Lake City
Holiday Market is Moving Online!
Fri., Dec. 4 – Mon., Jan. 4 
Craft Lake City cares deeply about our creative community. At the onset of the coronavirus pandemic in March, our team made a commitment to prioritize both the success and safety of local creatives and those who support them.
Our team has been closely monitoring the situation surrounding the coronavirus pandemic in Utah, and we have grown increasingly concerned about the rising cases and positivity rates. Therefore, in light of our commitment to prioritize both the economic and physical well-being of our community, our Board of Directors made the decision to present the In-Person Second Annual Craft Lake City Holiday Market in an alternative format this December: an Online Market with Virtual Meetups!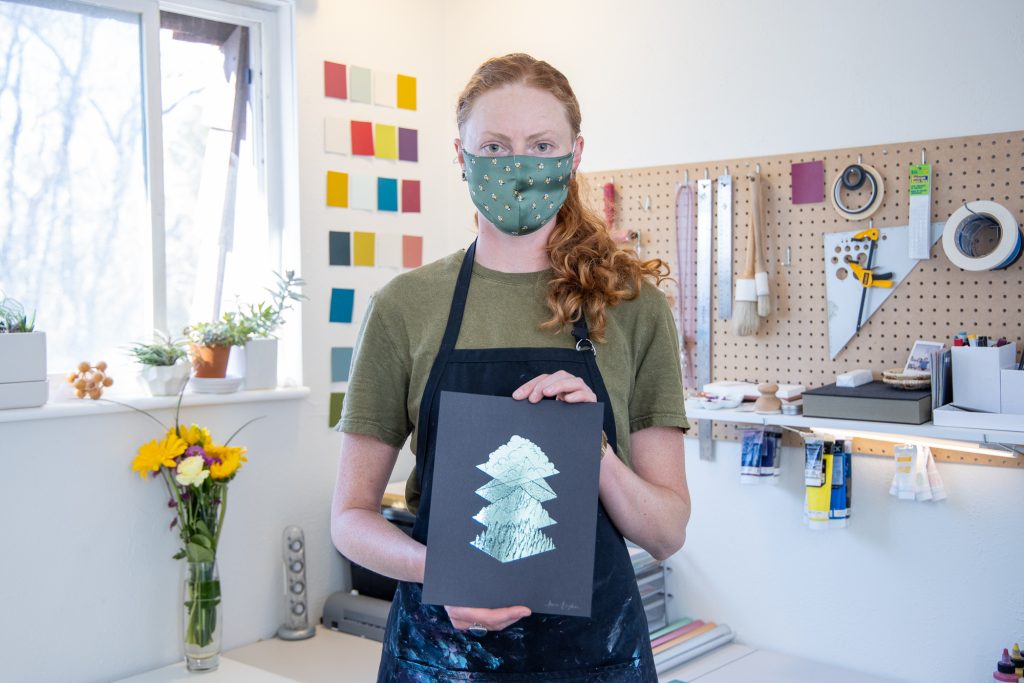 Artisan Anna Bugbee of Goldbrain Press. Photo Courtesy of John Barkiple.
"An online alternative format continues to prioritizes the health and wellbeing of our community, while also providing artisans with an opportunity to grow their business as market participants," said Craft Lake City Executive Director Angela H. Brown. "I continue to be inspired by the resilience, ingenuity and positivity of our incredible community and look forward to the future when we can safely and confidently gather together in-person. Until then, let's innovate and enjoy connecting in a new and exciting, virtual way!"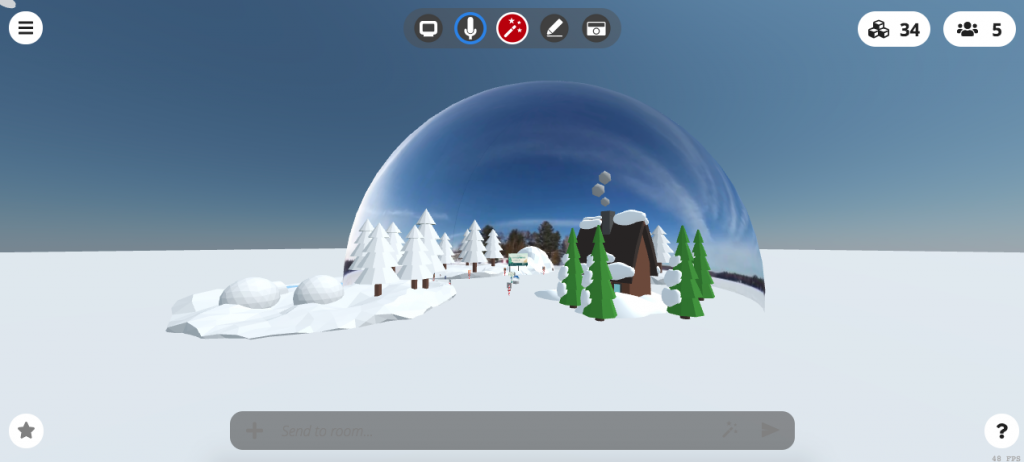 This new format will build on the success of the current Online Second Annual Craft Lake City Holiday Market. This NEW version of the Holiday Market will launch just a few short days after the current Online Holiday Market ends. From Fri., Dec. 4 – Mon., Jan. 4 the online market will emphasize retail sales by highlighting exhibitor profiles featuring product images, descriptions, pricing, bios, links to web stores and social media accounts and video links. Additionally, Craft Lake City will host two live Virtual Meetups on Fri., Dec.11 & Fri., Dec. 18 from 6 p.m. – 8 p.m. to give artisans and their friends, family and fans the opportunity to connect in a custom-made, virtual reality, holiday wonderland.
Craft Lake City is confident that this alternative format will support Utah's creative businesses this holiday season while also guaranteeing the safety of community. By redefining what participation in the Holiday Market looks like, Craft Lake City continues to provide new opportunities for local artisans to reach an online audience that expands beyond state lines.
For more information on the Second Annual Craft Lake City Holiday Market please follow us on Facebook, and Instagram, or visit our website.