Update (April 23, 2020): 
Did you miss the face mask drive or perhaps have more to give? There is still a way to donate to our community.
Mask donations are still being accepted at the Gail Miller Homeless Resource Center. Catholic Community Services of Utah and Shelter the Homeless have asked that you take the following precautions when visiting:
Please drop-off masks at the resource center, 242 West Paramount Avenue, Salt Lake City.
When you arrive, pull into a volunteer parking space in the front of the building.
Call the front desk at (801) 328-1894, and inform staff you are in front of the building with a mask donation.
A staff member will come outside to collect the masks from you, as well as provide you with a donation slip for tax purposes.
Our maker-community has already donated 80 masks from our initial drive. Let's continue to use our strengths to help those in need during these unprecedented times.
Original Post (April 15, 2020): 
Uncertain times call for creative solutions. This is why we are asking for help from our community of crafters, makers, and builders to fulfill a face mask donation request.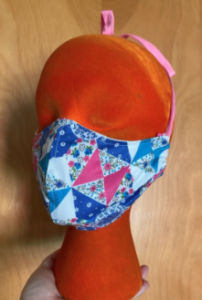 Catholic Community Services of Utah and Shelter the Homeless work tirelessly to provide critical resources to local individuals currently experiencing homelessness. When Craft Lake City was alerted of their immediate need for face masks to help members of our homeless population and those who serve them, we knew that this was something we could accomplish with the help of our maker-community.
We will be collecting donated masks, either handmade or purchased, via curbside drop-off at our office location, 351 W Pierpont Ave, Suite 4B in Salt Lake City, on the following dates and times:
 Friday, April 17, 3-5 p.m.

Monday, April 20, 11-1 p.m.
The masks will be donated to the Gail Miller Homeless Resource Center, which is owned by Shelter the Homeless and operated by Catholic Community Services. The Gail Miller Homeless Resource Center shelters 200 individuals nightly who are currently experiencing homelessness, and also provides housing support, job assistance, storage and meals. The Resource Center is currently working closely with the 4th Street Clinic to provide their guests with healthcare services during the covid-19 pandemic, and the difficulty of physical distancing in the shelter has created a critical need for masks.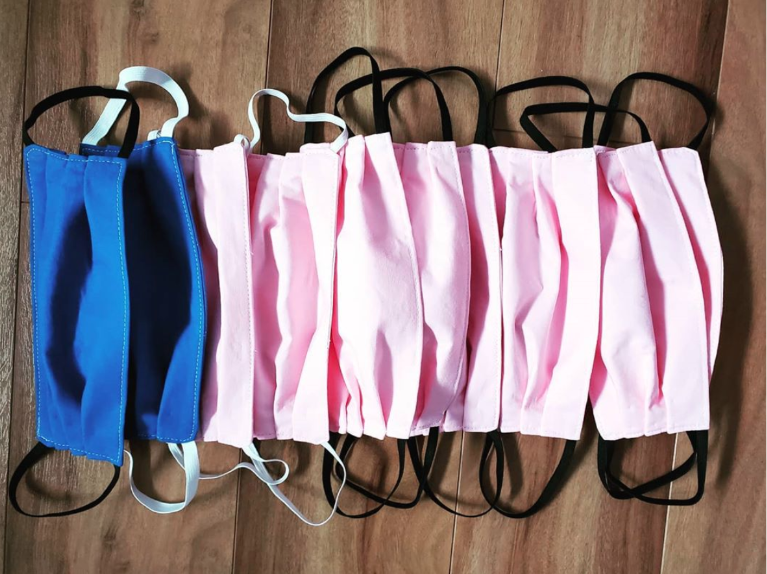 Want to get involved, but not sure where to get started?
The Centers for Disease Control and Prevention has provided all members of the public with directions on how to make face masks at home. We recommend using neutral colors whenever possible, and being mindful of the material used according to CDC guidelines. Tightly woven cotton, such as quilting fabric or cotton sheets, work well. 
We hope as a DIY community, we can come together to utilize our strengths and apply our talents to help those in need during this pandemic. Together, our craft community can make a difference.
Photos provided by @kits_crafts and Copperhive Vintage.