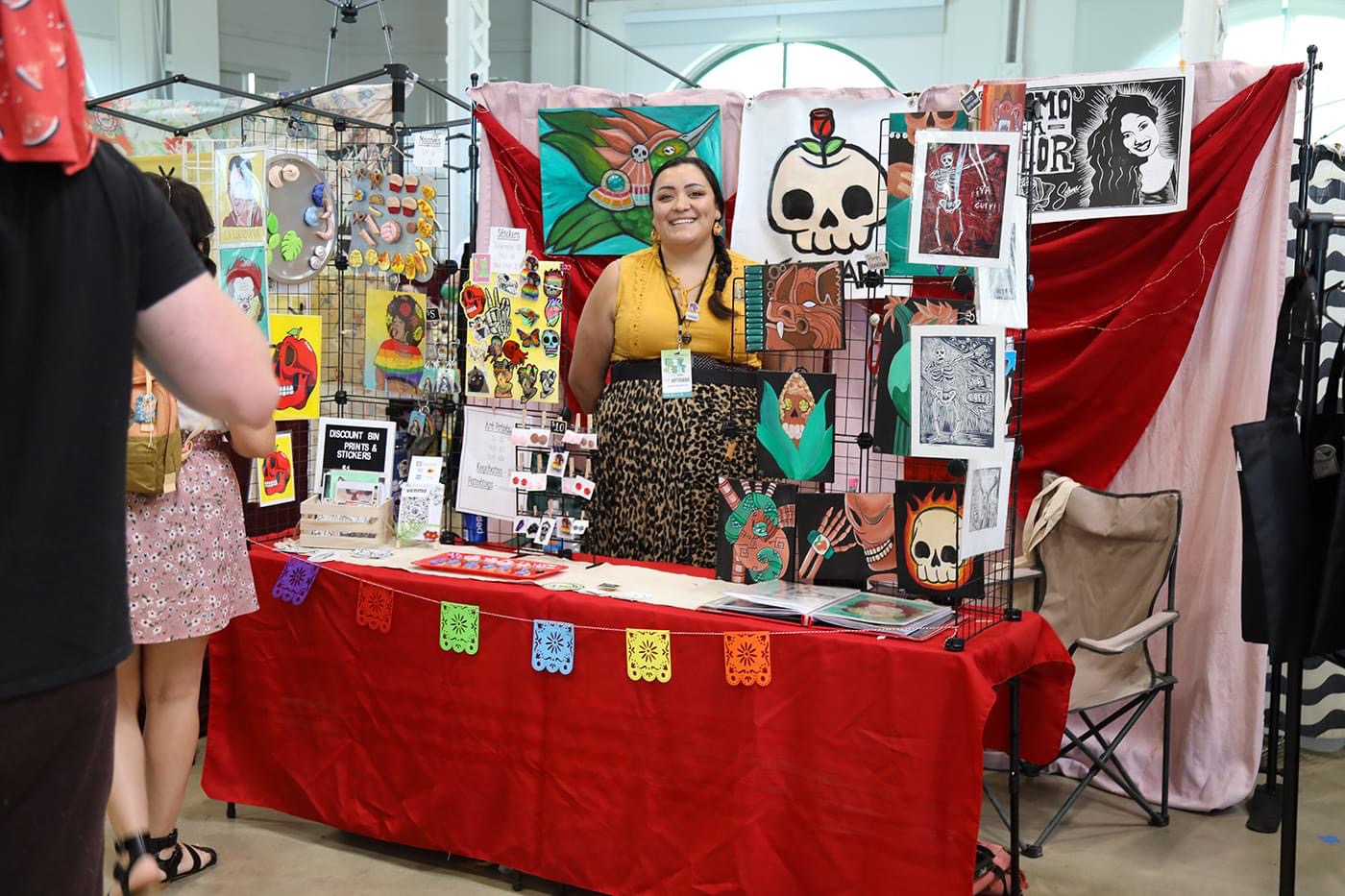 As part of our celebration of Women's History Month, Craft Lake City is highlighting some of the talented women in the Utah maker community! This week, we're spotlighting local artist Jazmine Martinez. Check out our interview with her below:
What is your medium, and how long have you been creating?
I work with paint and mixed media. I've been creating since I was a kid and I received my first art kit. I kept up my art practice all through my public school experience and eventually studied art at the University of Utah School of Fine Arts. I dabble in different areas but mostly create 2D work.
What inspires you to create?
I create as an outlet for myself and just for the sake of creating. It can be therapeutic to start with an idea and watch it flourish into a work of art. I find inspiration in nature, spirituality, my cultural background, my own experiences and the day to day.
What specifically about your cultural background inspires your work?
I use cultural imagery in my work that is inspired by my Mesoamerican Heritage. As a Latina woman I find it important to use cultural imagery and express my story. My identity begins with my ethnic roots and being a modern woman in America.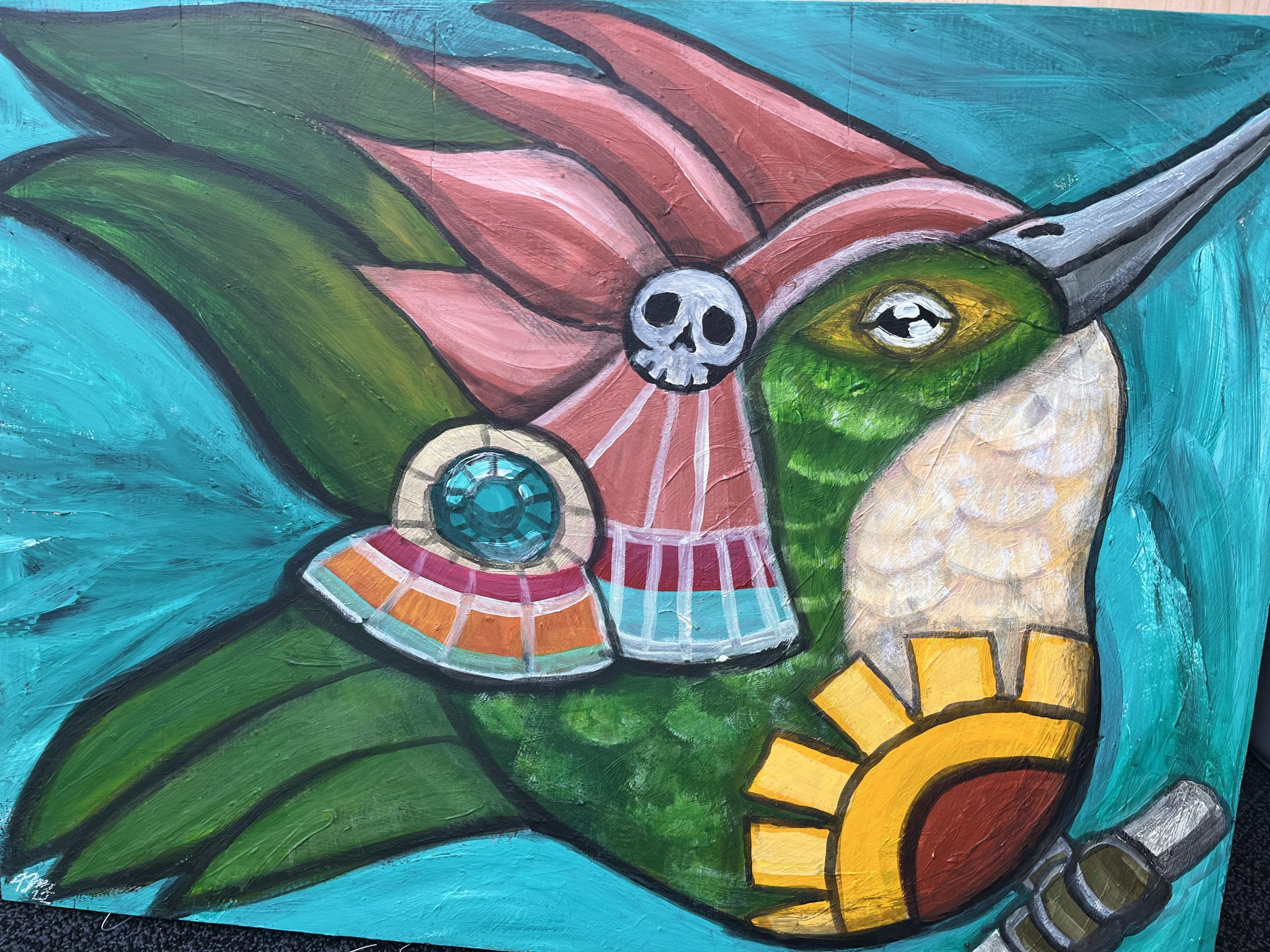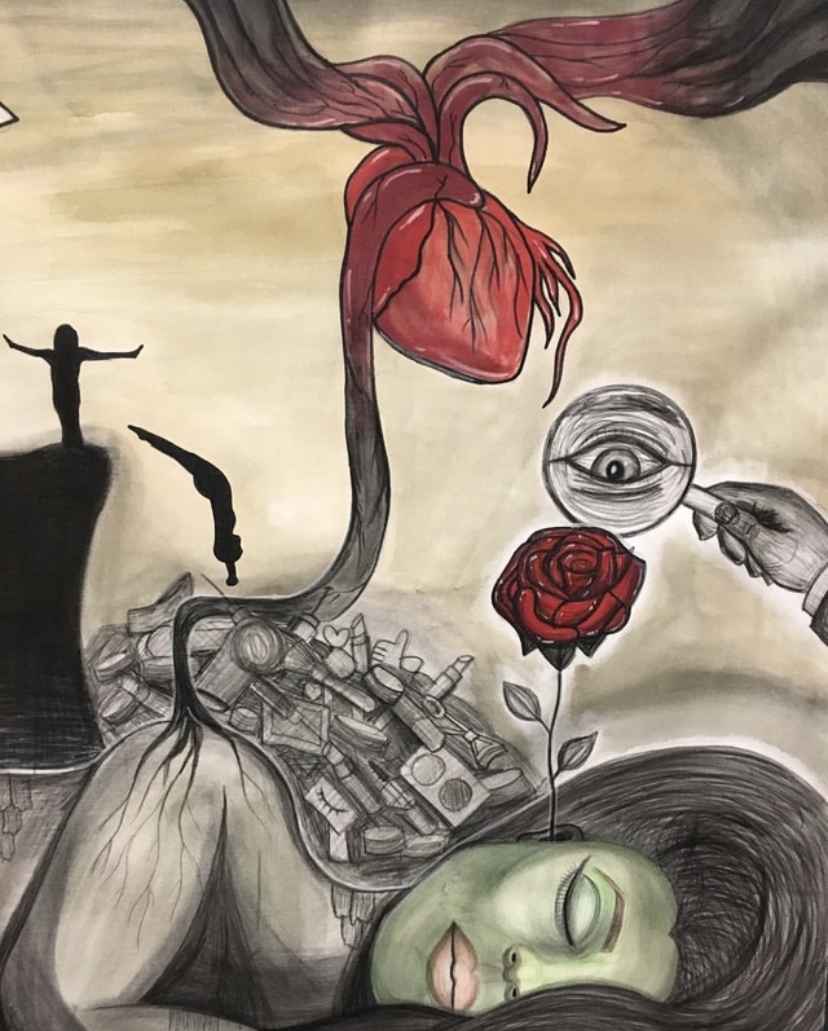 Are there other artists that inspire you?
I am inspired by so many artists lately! There are a lot of great muralists and printmakers doing amazing work! A couple that I tend to gravitate to are @_strangford who does quirky colorful prints and @_Mazatli_ who makes incredible woodblock inspired prints and murals! I love bright and bold colors and punchy art work. 
The local SLC Art scene is so vibrant and full of amazing artists I can't pick one! I will mention that South Salt lake's murals have really flourished in the last couple of years. Artists Stencil Jam and Carina Barajas have contributed some incredible work to that scene.
Is there anything else you'd like our audience to know about you?
I work in healthcare full time and practice art as a side business. In the ideal world I'd practice art full time but my heart leads me to healthcare. I wish to continue my artist practice as long as I am able. It serves as my outlet for my line of work. Working in healthcare can be emotionally draining and challenging. Having my art practice has been crucial for me to be able to continue my work in healthcare. I encourage anyone to find an outlet and nurture it.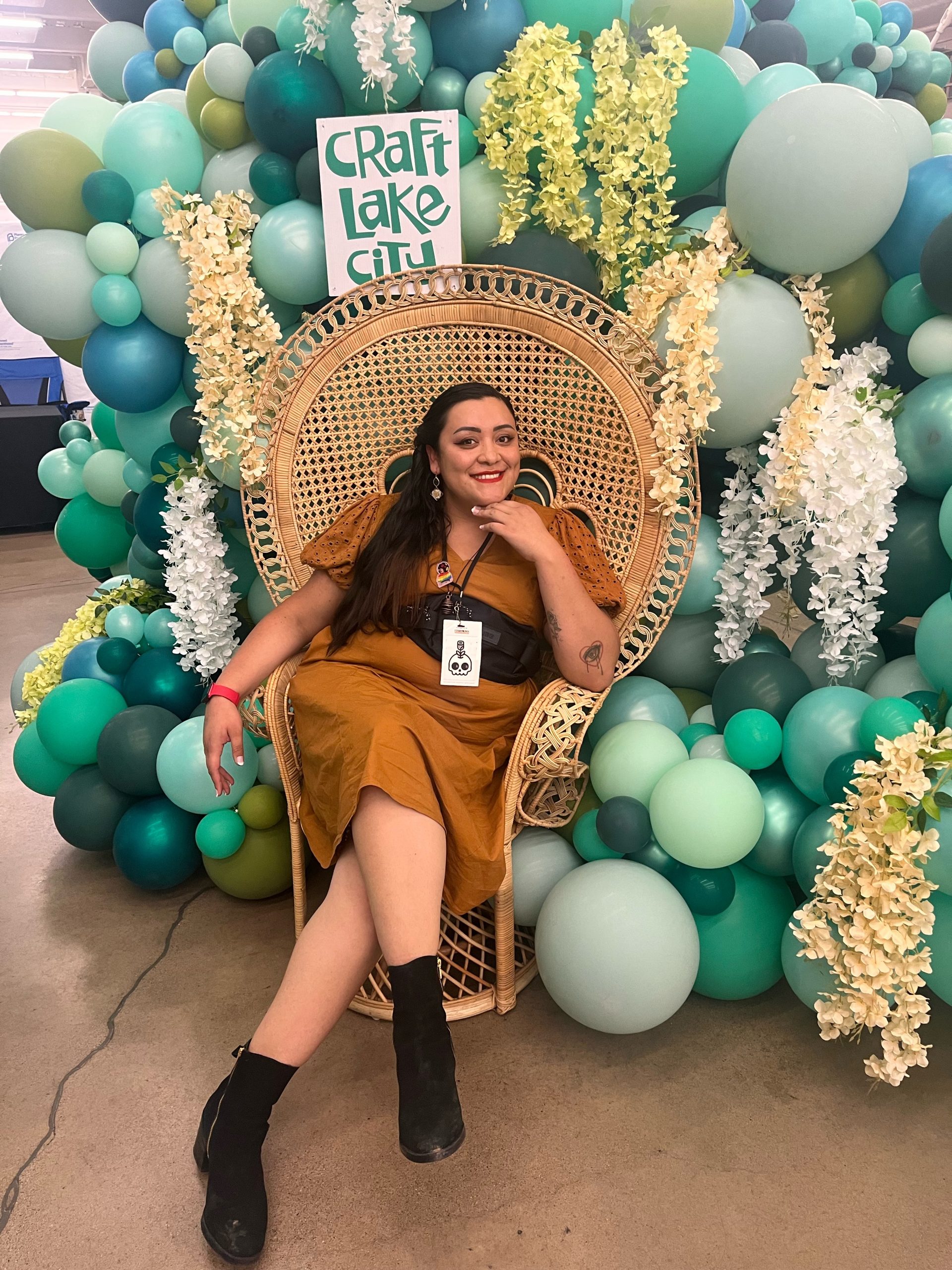 How can people support you and your art practice?
The way people can support me and my art is by checking out my social media platforms and checking my Etsy store. I'm making it my goal to post at least once a week! I plan on participating in a couple of pop up shops throughout the year.
Check out Jazmine's Etsy shop and follow Jazmine on social media at @guada_jazzmiine on Instagram and @jazminemartinezart on Facebook. You can also keep up with Jazmine at her website, http://www.jazminemartinezart.com/.
Craft Lake City's artist features highlighting national DEI Awareness Months will continue throughout the year on our social media channels (@craftlakecity) and here on our blog. Stay tuned to hear from other local creatives working to make Utah a more vibrant and accepting place to live, work and create!