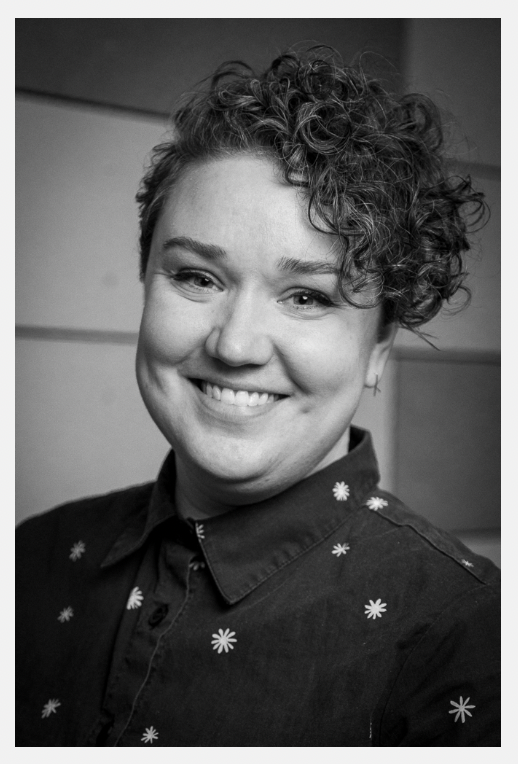 As Women's History Month comes to a close, so too does our series of features on some of the talented women in the Utah maker community. This week, we're highlighting local artist Sarah Anderson, founder of your "friendly neighborhood stationery store" City of Industry. Check out our interview with her below:
What is your medium, and how long have you been creating?
I've been designing stationery and small gifts for City of Industry for ten years. In addition to my standard paper products, I love to try new mediums and add seasonal items like candles and ceramics.
Stationery seems like such a unique, specific artform. How did you first get into designing stationery and cards?
My love for printed paper goods goes back many years, so it's hard to remember exactly when it started. I took a letterpress class through the U of U Book Arts Program while I was in college and later worked at a local letterpress shop. When I lived in NYC for a few years, I spent some of that time managing a store where kids could come and create their own cards, notebooks, and other printed goods. When it comes to creating my own card designs, my favorites to dream up are definitely about love: romantic love, familial love, friendship love. For me, thinking up the sentiment of a card is the easy part. The designing and illustrating is much trickier.
What does your process look like when you're coming up with a new design?
My process is best when it's slow: I like ideas to percolate for a while before I put them in production. Sometimes they start with a cool process I want to try or a manufacturer I'm excited about working with. I saw suncatchers (prismatic window stickers that throw rainbows all across your room) and got so excited about how to make an illustration that looks fun, but leaves plenty of open space for the prisms to do their thing. Other times I have an idea for a design or product, and then have to figure out how to bring it to life. My first product was something I wanted for myself: a wearable emblem that celebrated my love of stationery. My design took ages because I had no idea how to use the software, but many YouTube walkthroughs later (and several cold emails to different manufacturers), I got the job done and made an envelope-shaped enamel pin.
What inspires you and your creative process?
I love the problem solving aspect of creating: figuring out how to engineer an object, or sourcing production partners, or pulling together all of the pieces of packaging.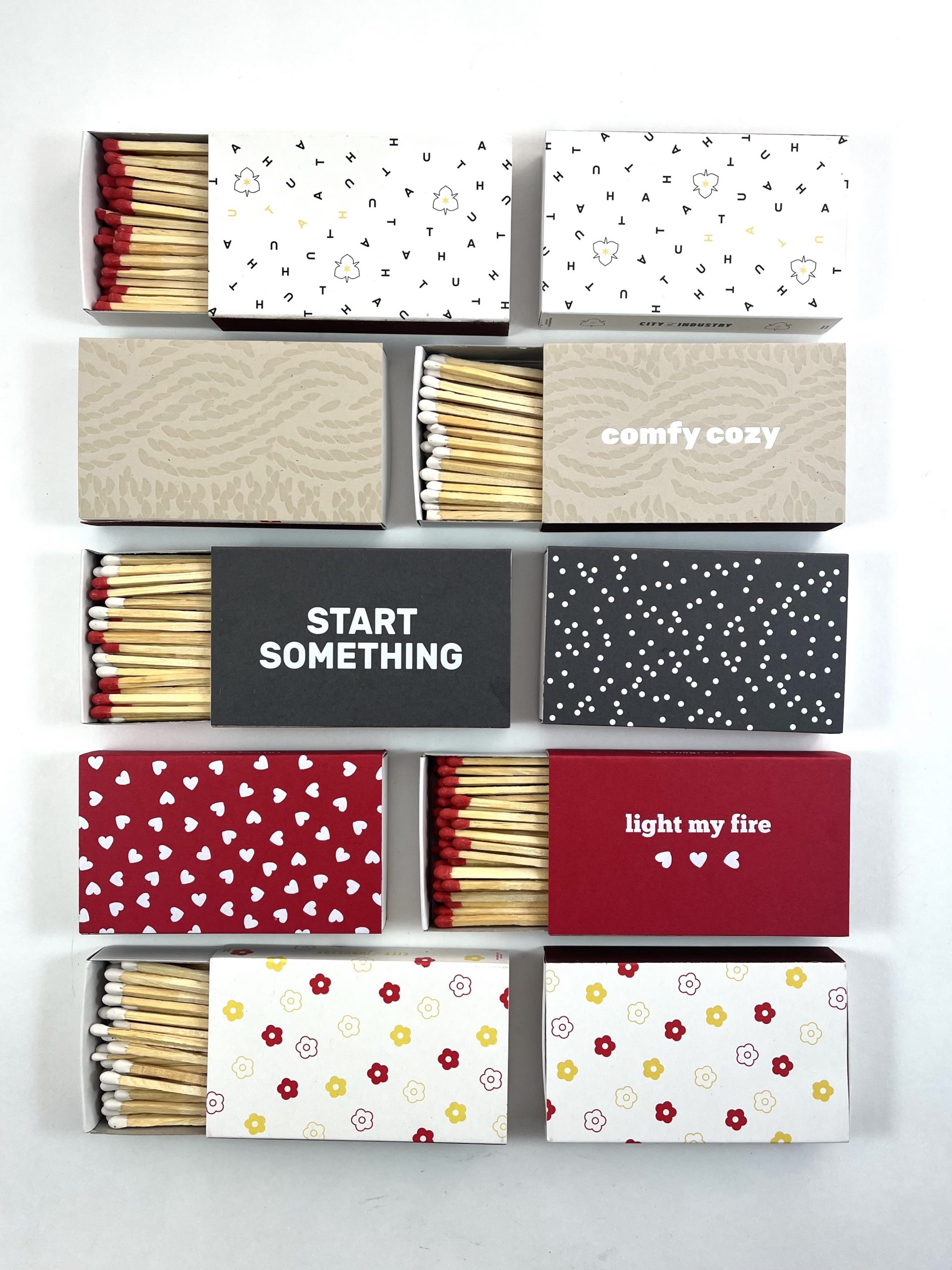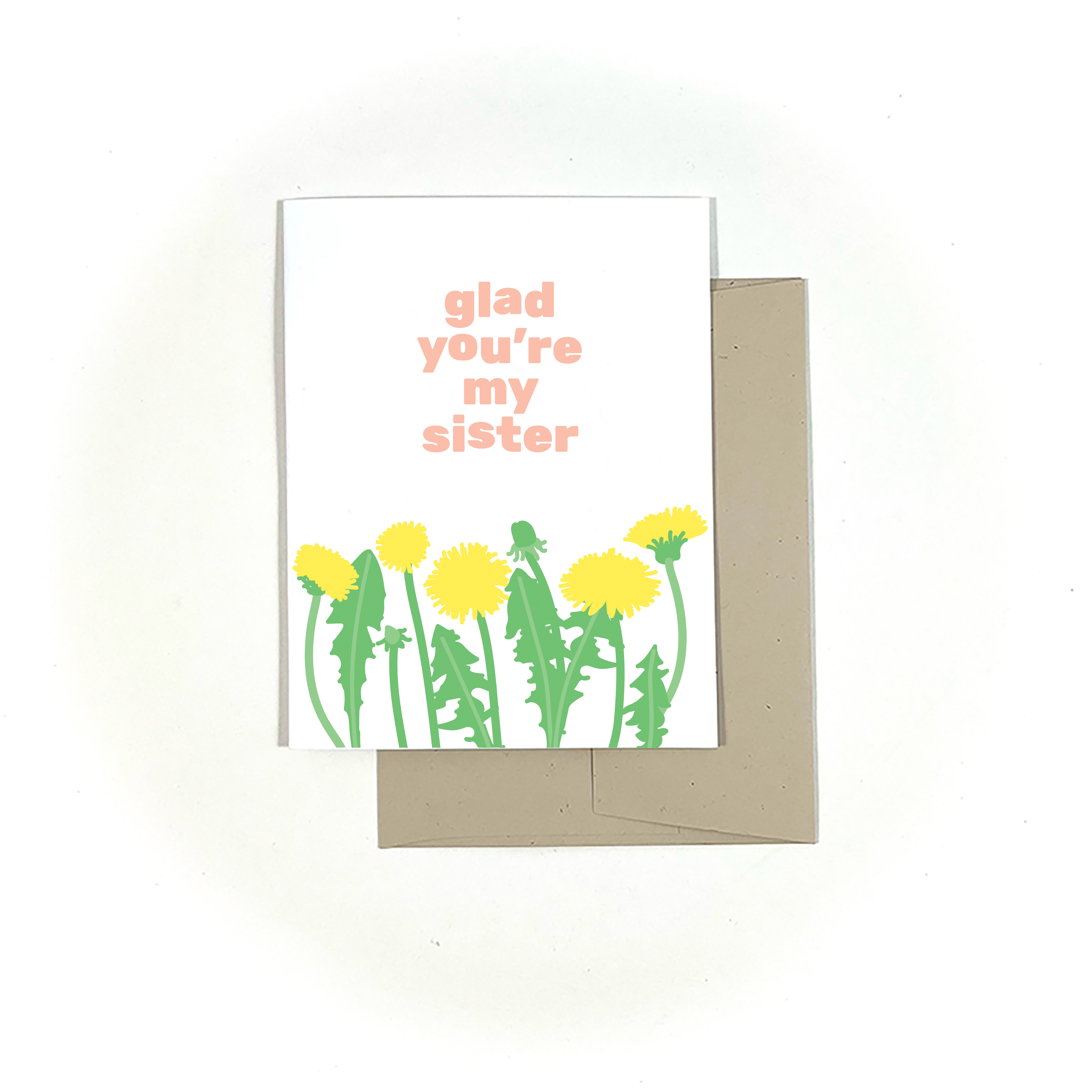 How is your work influenced by your identity?
I'm a woman who loves creating items for women. I recently created a small collection of cards to recognize and celebrate female friendship: mothers and daughters, aunts and nieces, sisters and friends… there's nothing quite like these enduring relationships. I'm also a queer person who looks for ways to show up for this marginalized community: both by curating products that aren't only for people in traditional roles and relationships, and by being open, visible, and proud of my identity and my community.
What are some other projects celebrating women that you've done recently or are currently working on that you'd like to highlight?
I was so excited to team up [with] Han's Kombucha to create candles for their taproom opening. Their beautiful cans were the container, and I filled them with soy wax and custom blended fragrances inspired by their flavors. I loved working with a fellow women-owned business, and would love to work with other local brewers to make keepsake merch from fun beverage cans.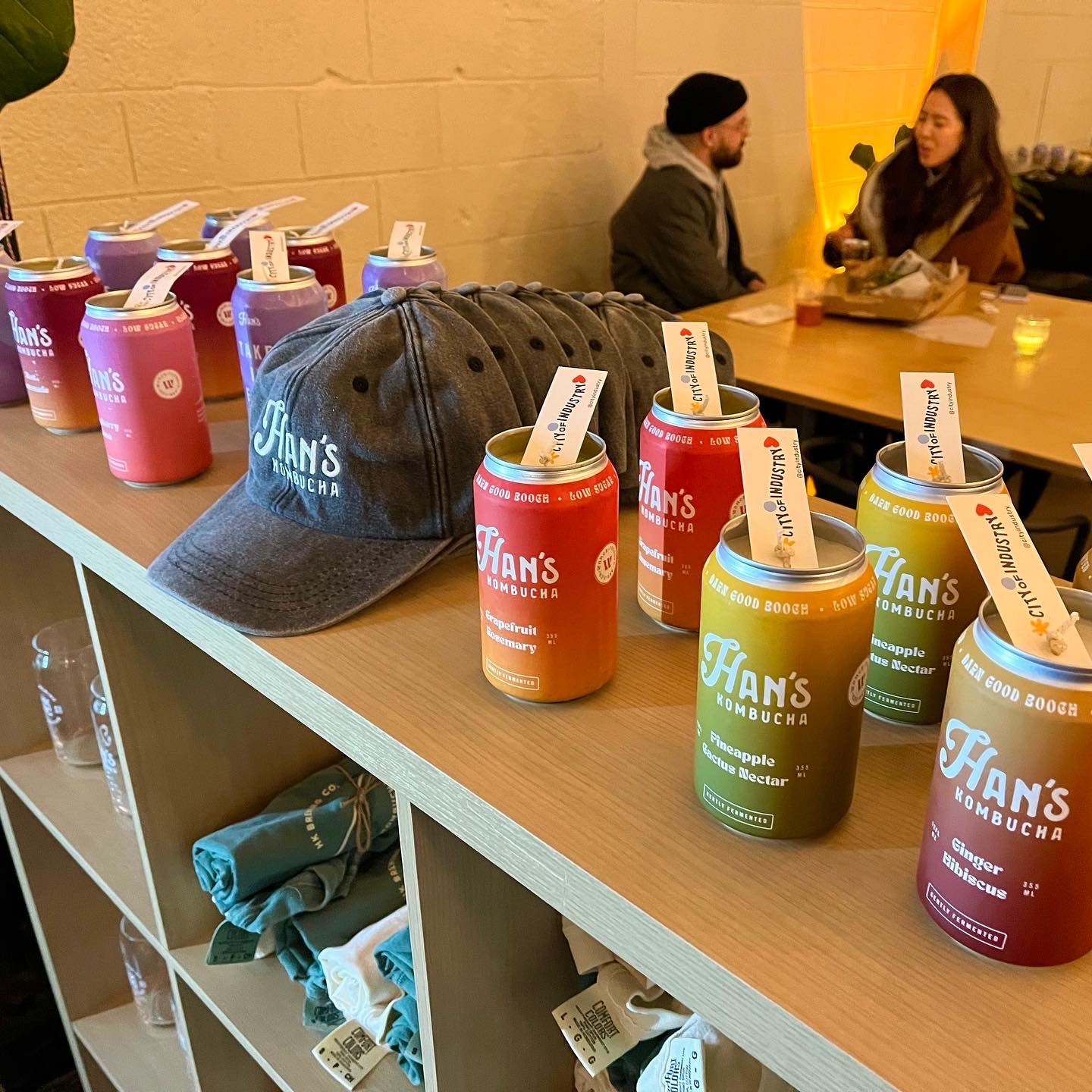 How can people support you and your art practice?
Visit or share my online shop at cityofindustryshop.com! I'd love to connect on Instagram: @cityindustry, and you can also find my work at some other local women-owned businesses like Salt & Honey Market, Mochi Kids, and The Hive Market.
Craft Lake City's artist features highlighting national DEI Awareness Months will continue throughout the year on our social media channels (@craftlakecity) and here on our blog. Stay tuned to hear from other local creatives working to make Utah a more vibrant and accepting place to live, work and create!