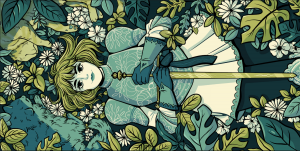 Artwork by Megan Hindman
View the recording of our virtual discussion about this exhibition below:
Craft Lake City, The Center for the Living City and The Temporary Museum of Permanent Change are tremendously pleased to announce a vibrant new Celebration of the Hand public art exhibition. On view from February-April 2022, Celebration of the Hand: Faces of Creativity showcases the faces behind Utah's diverse arts scene while inspiring viewers to apply to be part of the 14th Annual Craft Lake City DIY Festival Presented by Harmons (happening August 2022). Craft Lake City commissioned 14 Utah-based DIY Fest alumni to create self-portraits to display in a series of large streetside posters in downtown Salt Lake City. Spotlighting local talent is what Craft Lake City is all about, and as part of our mission statement to elevate the Utah creative community we are taking this opportunity to champion the creative individuals behind the work they create! 
The public is invited to join Craft Lake City for a free Lunch & Learn virtual discussion on Tues., February 22 at noon MST. In this free online event, Craft Lake City team members will chat with some of the contributing artists to discuss their work featured in the current installation, while introducing attendees to the Annual Craft Lake City DIY Fest & call-for-entries process for this year's festival. Participants in this virtual discussion will be invited to share their thoughts and ask questions. Pre-register to attend the virtual discussion HERE.
Informed by activist Jane Jacobs' fascination with self-organized urbanism, Celebration of the Hand is a seasonal outdoor exhibition designed to enhance and reflect Salt Lake City's cultural district through the work of Utah-based artists. Celebration of the Hand is displayed in large frames adjacent to the sidewalks along Broadway (300 South) between 200 West and 200 East, and is open 24 hours a day, 7 days a week free of charge.
Preview the Artwork Below
Celebration of the Hand: Faces of Creativity is a group outdoor exhibition presented by Craft Lake City. Each self-portrait featured in the exhibition was created by a visual artist who participated in a past DIY Fest, celebrating the upcoming 14th Annual Craft Lake City DIY Festival Presented by Harmons by highlighting the creatives that make the DIY Fest so special. Interested creatives can apply to be part of the 14th Annual Craft Lake City DIY Festival Presented by Harmons HERE by the April 3, 2022 deadline.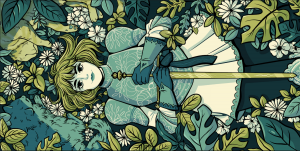 Artist: Megan Hindman 
This project is the ultimate gift to myself. While female knights have long been my favorite thing to draw, it never once occurred to me to draw myself in armor. Perhaps I subconsciously felt it would be too self-indulgent. With the turbulence of the past few years, working on myself has become more of a priority; as well as taking the time for self care. I am giving myself space to rest, to grow, to love myself, and to curl up with my cats. I think we all deserve that much.
Artist: Nikkita Nouveau
Long ago, I built a home for my head and my heart in the sky. It was there that every magical moment, feeling, and thought remained protected and preserved behind my castle walls.
As I grew older, I was told it was time to leave my magic castle in the clouds – and I did.
I still wonder to this day… who would I be if I had stayed?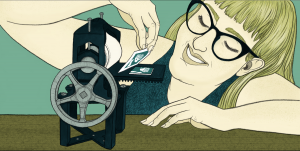 Artist: Trishelle Jeffery
Trishelle Jeffery is a printmaker, comics artist, and educator with a B.F.A. and M.F.A. in Printmaking from the University of Utah and Wichita State University respectively. For over a decade her largely autobiographical work has seen critical praise in exhibitions and residencies throughout the nation, including multiple viewings and a solo exhibit at the Utah Museum of Contemporary Art. She works as a professor at Weber State University and the University of Utah.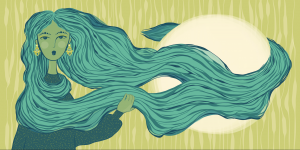 Artist: Mojdeh Azani
Mojdeh Azani is an architectural designer and artist currently living in Salt Lake City. Born and raised In Iran, her artwork is mostly inspired by what she has experienced in her country as a woman. Her self-portrait, titled, "My Hair Holds the Sun," reflects the idea of freedom and power. "My physical attributes shouldn't prevent me from being in society. Rather, my feminism gives me strength to achieve goals at any reach— even those as far as the sun"- The artist.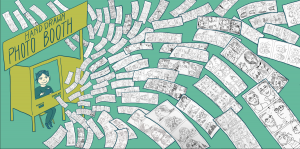 Artist: Natalie Allsup-Edwards
Natalie Allsup-Edwards is the founder of the Hand Drawn Photo Booth! She and her team of specially trained Hand Drawn Photo Booth artists have drawn over 5,000 4-pose photo booth portraits! That's over 20,000 individual drawings! With a spirit for artistic entrepreneurship, Natalie is also the founder and sole operator of the Local Artist Sticker Machine and engages in a multitude of other artistic pursuits.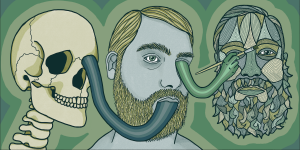 Artist: Chris Haggqvist
I'm a multi disciplinary artist who focuses primarily on psychedelic imagery in a variety of media. I'm originally from NY but have settled in UT with my wonderful wife and children who are incredibly supportive in my artistic journey. I'm most interested in creating intuitive art and letting form and composition come naturally from practice. This piece is about inner artistic inspiration stemming from deep within and how creation is something that I find in my bones and can never escape.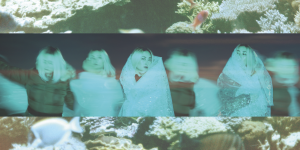 Artist: Yexenia Young
Yexenia Young is a Mexican/Chinese American photographer from Salt Lake City. Photography to her is a beautiful blend of art and science, using light as her paintbrush, capturing images tangible to the senses while bridging them with those still shrouded in dreams. Yexenia gravitates towards night photography for its stillness, mystery and raw beauty.
Artist: Beatrice Teigen
My name is Beatrice Teigen. I am the creator of Great Girls of the World — which is an art project that includes coloring books, prints, and paintings. With my art, I hope to inspire and inform the people of our world to do great things which impact their community in a meaningful way. In recent years I have expanded my business to include painted and digital pet and family portraits using my distinctive style.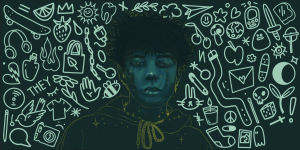 Artist: Noelle Margetts
I have found art to be, not something I'm doing but rather something I'm being. It has become an extension of my character, and like losing a limb, I wouldn't be the same without it. So, for me, it is difficult to imagine myself in this concrete way that a "self portrait" desires. I think as I have worked through this piece, it has instead lead me into a representation of who I am still becoming.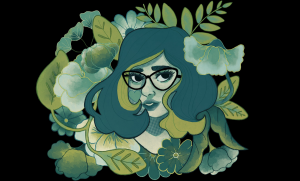 Artist: Elaine Lee
Lainey is a fun and colorful illustrator. Her childhood nostalgia is what inspires her to create dream-like, bold and colorful, and sassy illustrations. She hopes to one day tell a story in the form of comics!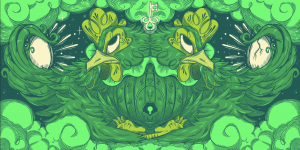 Artist: Binx Olsen
Before I tell you what this means, why don't you tell me what it means to you?
…Huh, really? That's cool. When I was drawing it I was thinking about how art is the key that sets me free from my non-binary and bipolar meat prison for a fleeting moment…
Yeah… I like yours better too.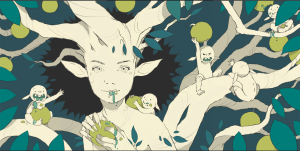 Artist: Kandace Hardee
I have always had a fascination with tiny creatures and how they capture the imagination. Often I have wished of being in their place when it comes to size, eating strawberries as big as me and being enveloped in Oreo cream filling.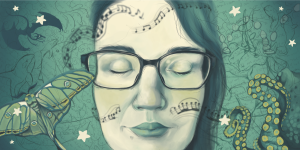 Artist: Kristen Bernabe
Feeling comfortable with myself is something I've struggled with for my entire life. I've tried so hard to suppress the things I thought weren't desirable; but realizing I don't need to has created a sense of calm in the chaos of my mind.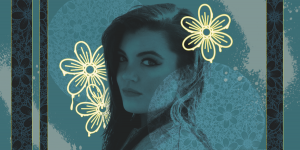 Artist: Maddie Morrill
Maddie Morrill is a tattoo and fine artist born and raised in Utah. After working towards a degree at the Kansas City Art Institute (KCAI), Maddie moved back to Salt Lake City to progress her art career. Besides tattoos, Maddie creates work in numerous mediums, including ink, oil, acrylic, watercolor, and ceramics. Her most recent body of work consists of hand-drawn floral patterns based on local flora and fauna.
Register to attend the Craft Lake City Lunch and Learn Event to learn more about these pieces and the artists behind them, the rich history behind the Annual Craft Lake City DIY Festival, and how to apply to be a 2022 DIY Fest exhibitor.
About Craft Lake City:
Founded in 2009 by Angela H. Brown, Executive Editor of SLUG (Salt Lake UnderGround) Magazine, Craft Lake City® is a 501(c)(3) charitable organization with the mission to educate, promote and inspire local artisans while elevating the creative culture of the Utah arts community through science, technology and art. Craft Lake City strives to further define the term "Craft," by modernizing the definition for handmade creativity.
craftlakecity.com @craftlakecity
Craft Lake City's year-round programming is supported in part by the residents of Salt Lake County through the Zoo, Arts & Parks (ZAP) Program, the Salt Lake Arts Council, the George S. and Dolores Doré Eccles Foundation, and Utah Arts & Museums, with funding from the State of Utah and the National Endowment for the Arts. 
The 14th Annual Craft Lake City DIY Festival Presented by Harmons is Utah's largest local-centric art, music, science and technology festival. The DIY Fest features hundreds of local artisans, vintage vendors, foodies, youth entrepreneurs, performers, & STEM exhibitors over three days the second weekend of August.
About the Temporary Museum of Permanent Change:
The Temporary Museum of Permanent Change is a community based, participatory project that uses the ever-changing development processes underway in Salt Lake City as catalysts to animate city life. The Museum engages a variety of audiences using a collaborative, multidisciplinary approach that includes performance art and video production, visual art, urban archeology, anthropology, local history, existing businesses and ongoing deconstruction and construction processes as spectacles for people of all ages. Together these elements provide teachable moments in our efforts to manage and celebrate change. This museum has no specific address. Rather it is a construction of ideas, installations and illuminations that comprise a new way of seeing our city.
About the Center for the Living City:
The Center for the Living City's purpose is to expand the understanding of the complexity of contemporary urban life and through it, promote increased civic engagement among people who care deeply for their communities. The Center provides portals for community engagement through the lens of urban ecology to further the understanding of the interconnected human and ecological systems in our communities. The Center's multi-disciplinary approach to community engagement is applied through educational programs, collaborative projects, fellowships, on-line portals, workshops and publications.