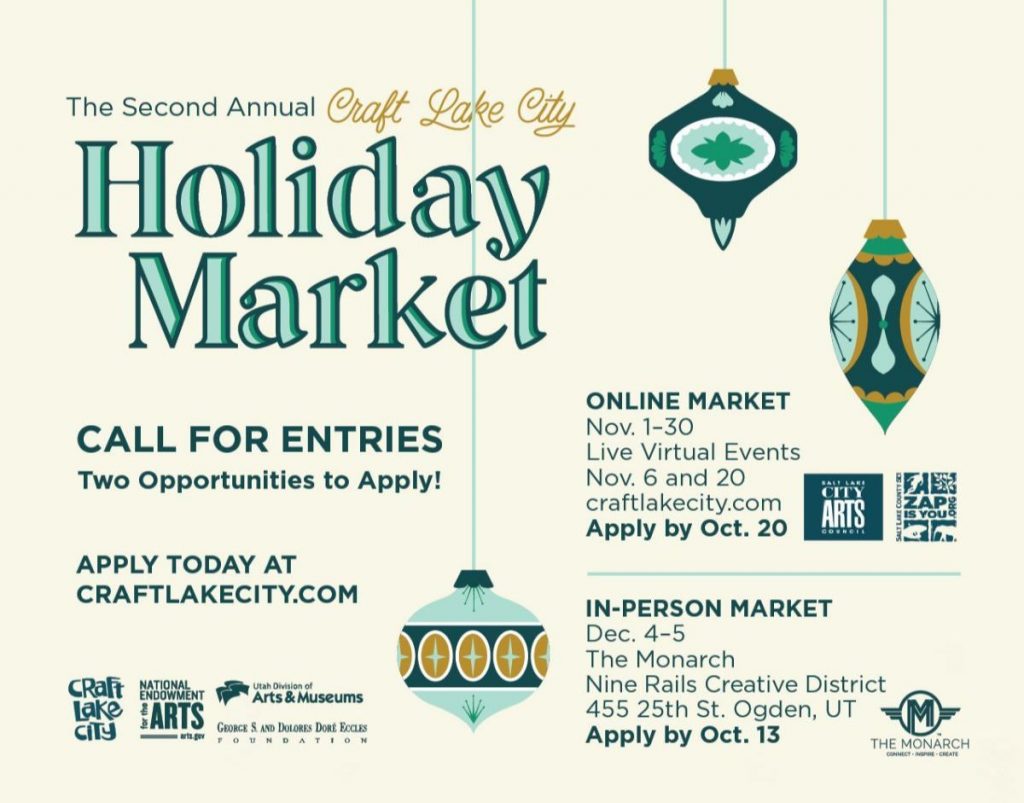 Salt Lake City, UT – The holiday season is just around the corner, and Craft Lake City will be celebrating through its Annual Holiday Market, presented in-person and online! Utah-based artisans are invited to apply for one or both versions of Craft Lake City's popular holiday event. Applications for the in-person market are due Oct. 13, and artisans can apply for the online market through Oct. 20.  

Craft Lake City is returning to The Monarch in Ogden's Nine Rails Creative District for the Second Annual Craft Lake City Holiday Market. Now a two-day event, the in-person market will be held on Fri., Dec. 4 from 4 p.m. – 10 p.m. and Sat., Dec. 5 from 11 a.m.- 5 p.m. A new set of artisans will sell their wares during each day of the market. Craft Lake City will be taking careful precautions to create a safe environment for makers and attendees based on governmental covid-19 guidelines. 

Additionally, Craft Lake City is providing artisans with an opportunity to sell their items in a contact-free environment through the Online Craft Lake City Holiday Market. This market will encourage seasonal retail sales through a dynamic online shopping experience featuring artisan product images, bios, web stores, social media handles and video links. The Online Craft Lake City Holiday Market will run Nov. 1–30 with two live virtual events taking place on Fri. Nov. 6 and Fri. Nov. 20 from 6 p.m. – 8 p.m.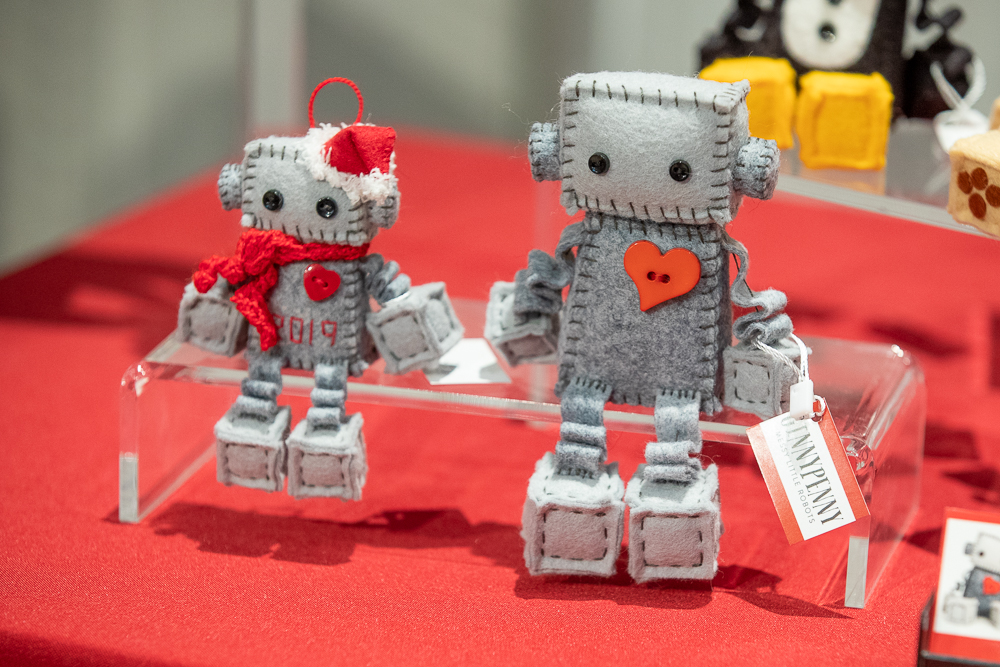 "We are thrilled to offer our popular Annual Holiday Market in two unique forms this season," says Craft Lake City Executive Director Angela H. Brown. "Last year's holiday market was a fun and festive event, and we look forward to celebrating local makers and boosting our local creative economy again this winter."
Both versions of the Annual Craft Lake City Holiday Market will feature handmade gifts by dozens of Utah's top artisans. Artisans are encouraged to review the Holiday Market Artisan Prospectus before applying. Local makers are welcome to apply to both Holiday Market experiences at craftlakecity.com/apply, but must complete separate applications for the online and in-person markets. Separate $20 non-refundable application fees are required for the in-person and online markets to help support Craft Lake City's mission and nonprofit administrative costs.