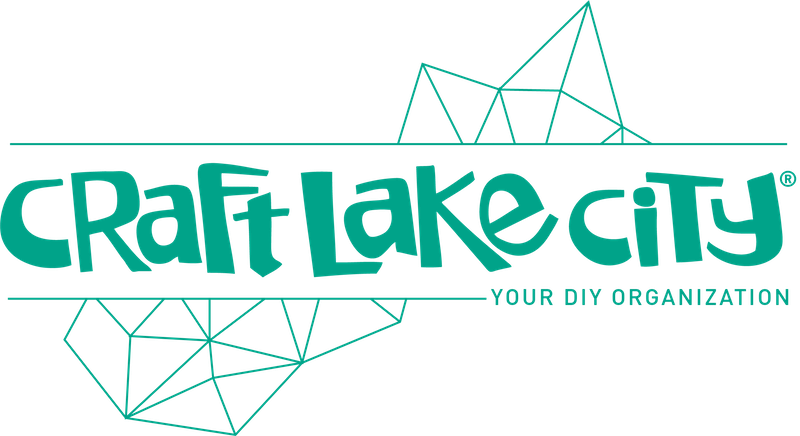 Salt Lake City, UT – October 27, 2023 – Local 501(c)(3) nonprofit organization Craft Lake City announced this morning its revival of LetterWest, the nation's leading hand lettering conference, set for March 2, 2024 through partnership with Midvale City and the Midvale Arts Council. The conference will bring top lettering artists from around the globe to the Midvale Main Arts & Culture District for a range of activities including workshops, a panel discussion, live mural-making, a mixer and more. Keynote speakers will present at the Midvale Performing Arts Center but workshops and activities will happen throughout businesses in Midvale's arts and culture district on historic Main Street. Tickets are limited and available for purchase at craftlakecity.com/letterwest/

LetterWest, a conference for people who love hand-lettering, was founded by Becca Clason in 2017. It experienced rapid growth following its initial launch as a retreat for lettering artists. By 2019, LetterWest had grown into a full conference welcoming 200+ attendees from around the world. A LetterWest conference was planned for 2020, but was canceled due to the COVID-19 pandemic. Its return as part of Craft Lake City's annual events lineup and is made possible by a new partnership with Midvale and supports the city's plans to revitalize Main Street as an Arts & Culture District.

"We are thrilled to welcome the revival of the LetterWest hand lettering conference to our vibrant Midvale Main Arts & Culture District through our partnership with Craft Lake City," says Mayor Marcus Stevenson. "This event not only introduces our community to the world's leading lettering artists but also aligns perfectly with our vision to transform historic Main Street as a thriving Arts & Culture District and vibrant community gathering place. We look forward to this event as a unique opportunity to uplift our local creative community on a global stage, while sharing our authentic artistic spirit."

The Annual Craft Lake City LetterWest conference will welcome local and international lettering artists to Midvale, including: keynote speakers Seb Lester and Ximena Jiménez and workshop instructors Becca Clason and Skyler Chubak. Lester and Jiménez will also be instructing workshops, with all guests taking part in a panel discussion moderated by Shley Kinser. A mystery workshop instructor is to be announced at a later date.

This announcement comes as Craft Lake City celebrates its 15th year of pursuing its mission to educate, promote and inspire local artisans. LetterWest will join both the Annual Craft Lake City DIY Festival and the Annual Craft Lake City Holiday Market as an annually recurring event offering Utah's arts community the opportunity to learn and connect.

"We're honored to bring LetterWest back first and foremost because we're fans, but also because it provides new opportunities for Craft Lake City to continue its mission to educate promote and inspire local artisans, " says Angela H. Brown, Craft Lake City's Founder and Executive Director. "We're thrilled to be working with our partners at Midvale and hope that the community is as excited as we are to experience LetterWest next spring."

Tickets to The Annual Craft Lake City LetterWest are available for purchase at https://craftlakecity.com/letterwest/ as of October 27, 2023 with the one-day event set for March 2, 2024 at the Midvale Performing Arts Center (695 W Center St, Midvale, UT 84047).
About LetterWest:
LetterWest is a unique gathering for letterers, artists, graphic designers, sign painters, lettering enthusiasts and creators of all backgrounds. What initially began as an intimate 35-person lettering retreat in 2017 has now evolved into a thriving lettering conference with 175 attendees. Distinguishing itself as the sole event of its kind in North America, LetterWest caters exclusively to individuals with a keen interest in expanding their knowledge of lettering. It serves as an educational platform where creatives can elevate both their craft and business acumen, forging meaningful connections with like-minded peers and industry leaders who share their passion and support their aspirations. The power of physically convening in one space amplifies the experience beyond online connections, encapsulating a magical quality that fosters growth and collaboration within the greater community. LetterWest's ultimate goal is to provide a transformative opportunity for connection and learning, cultivating a stronger and more vibrant lettering community.
About Midvale Main Arts & Culture District:
The Midvale Main Arts & Culture District, situated along historic Main Street, stands as a lively epicenter of creativity. It boasts 30+ captivating murals celebrating local talent and culture. The district hosts charming theaters for cultural experiences, serves as a hub of self-expression through its high-end tattoo parlors, and provides a vibrant community gathering place. It epitomizes Midvale's distinctive identity, artistic spirit, and inviting warmth.
About Craft Lake City:
Founded in 2009 by Angela H. Brown, Executive Editor of SLUG (Salt Lake UnderGround) Magazine, Craft Lake City® is a 501(c)(3) charitable organization with the mission to educate, promote and inspire local artisans while elevating the creative culture of the Utah arts community through science, technology and art. Craft Lake City strives to further define the term "Craft," by modernizing the definition for handmade creativity.
craftlakecity.com @craftlakecity
Craft Lake City's year-round programming is supported in part by the residents of Salt Lake County through the Zoo, Arts & Parks (ZAP) Program, the Salt Lake Arts Council, the George S. and Dolores Doré Eccles Foundation and Utah Arts & Museums, with funding from the State of Utah and the National Endowment for the Arts.