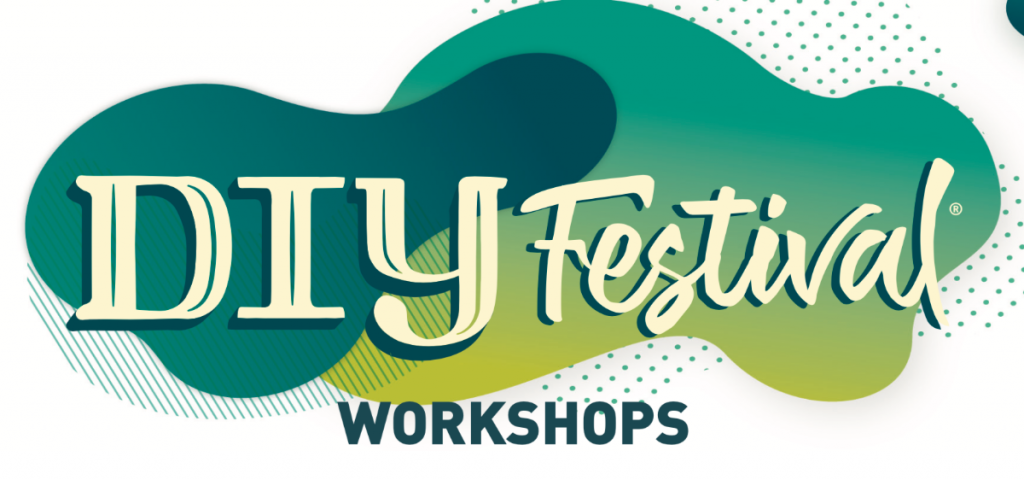 Salt Lake City, July 25 – Searching for a way to further enhance your experience at the 11th Annual Craft Lake City® DIY Festival® Presented by Harmons? We can help with that! Join us for a memorable hands-on craft experience at one of our nine artisan workshops. Learn from top local makers and create your own contemporary DIY projects to take home.
 
When purchased in advance, your workshop ticket includes single-day entry to the DIY Festival on the day of the workshop. This year's creative workshop line-up is sure to please the inner DIY in you. Our Festival workshop schedule below. Hurry, as these workshops are selling out fast. 
TIE DYE WORKSHOP
Fri. Aug 9 | 5:30pm | $40
Create your own tie dye accessories in this hands-on workshop! Talented local artisan and DIY Festival participant Candida Duran of Sunlight Vida will teach participants of all skill levels how to use colorful dye to make fashion-forward socks and bandanas. 
PAPER POPPIES WORKSHOP
Fri. Aug 9 | 7:30pm | $45
Brighten your day with a summer-inspired paper poppies workshop! In this workshop, Lively Clementine owners Sarah Dawson and April Vandertoolen will teach attendees how to create vibrant Icelandic poppy bouquets from paper.
MINI WALL HANGINGS
Sat. Aug 10 | 12:30pm | $45
Fiber artisan Lindsey White of Urbann Nest explores color and texture through handmade pieces for the home. In this workshop, White will walk attendees through the process of creating a small statement wall hanging using macrame and wrapping techniques. 
COOKIE DECORATING
Sat. Aug 10 | 3:30pm | $40
Mary Elizabeth Hammond has been making scrumptious desserts professionally for more than a decade. In this workshop, Hammond will teach attendees how to decorate adorable summer-themed cookies using royal icing techniques.
LLAMA SHRINKY DINK PINS
Sat. Aug 10 | 5:30pm | $40
DIY Festival artisan Charlotte Brown of VIVA is a lifelong artist who makes embroidery, hand-drawn jewelry, and pop art.  In this fun hands-on workshop, Brown will share her process for creating adorable llama pins from shrink plastic.
EMBROIDERED KEYCHAINS
Sat. Aug 10 | 7:30pm | $45
Local artisan Rachel Erickson of Olive & Thread creates embroidered products inspired by America's landscapes. In this workshop, Erickson will guide attendees through the basics of creating an embroidered keychain inspired by Joshua Tree National Park.
COFFEE TASTING WORKSHOP
Sun. Aug 11 | 12:30pm | $40
Start your day with an energizing coffee-tasting workshop! Over 800 different volatile aromatics can contribute to the flavor of coffee, and Brandon Despain from Caffe Ibis will help attendees decipher tasting notes like a pro. Each participant will leave with a bag of delicious Caffe Ibis coffee.
COLD-PROCESS SOAP MAKING
Sun. Aug 11 | 2:30pm | $45
Jennifer and Derek Williamson are the owners of Olio Skin & Beard, a company committed to creating natural, plant-derived skin products. In this workshop, attendees will learn the basics of creating their very own handcrafted face and body soap infused with local brews.
DIY INCENSE WORKSHOP
Sun. Aug 11 | 5:00pm | $45
Explore the history, power, and magic of herbal incense in this workshop with herbalist Josh Williams of Greenthread Herbs! Learn about traditional incense herbs and then receive an eco-friendly incense charcoal and handcrafted organic loose incense to take home.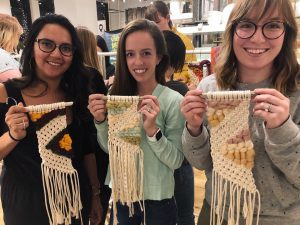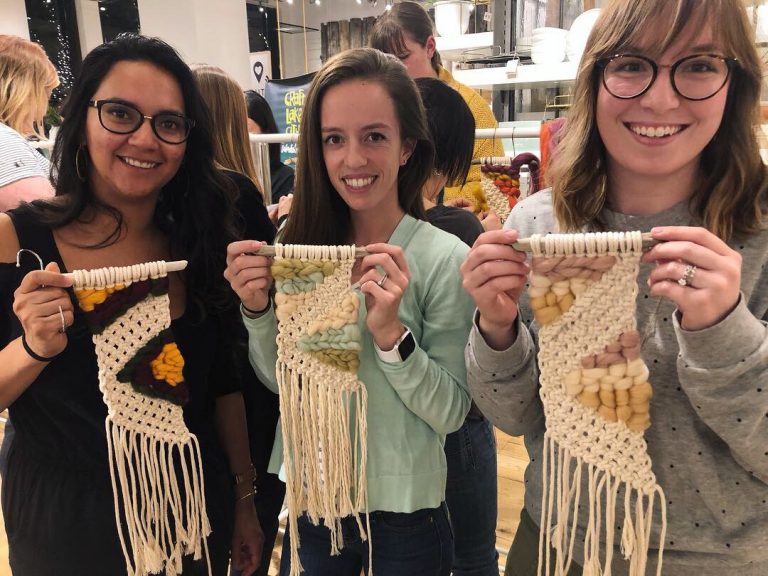 Space is limited, and pre-registration is required for each workshop. If purchased in advance, a workshop ticket includes single-day entry to the DIY Festival on the day of the workshop. If purchased on-site, a separate admission ticket will be required (for an additional fee) in addition to the workshop ticket.
The 11th Annual Craft Lake City DIY Festival presented by Harmons will take place on Friday, August 9 from 5 p.m. to 10 p.m., Saturday, August 10 from noon to 10 p.m. and Sunday, August 11 from noon to 7 p.m. The 2019 DIY Festival will be located at the Utah State Fairpark in Salt Lake City at 155 N and 1000 W, and invites visitors to meet more than 250 Utah-based artisans and creatives including: Google Fiber STEM Building DIY engineers and tinkerers, craft foodies, vintage vendors, Kid Row youth makers, and performers on two different stages.
More information is available at craftlakecity.com.