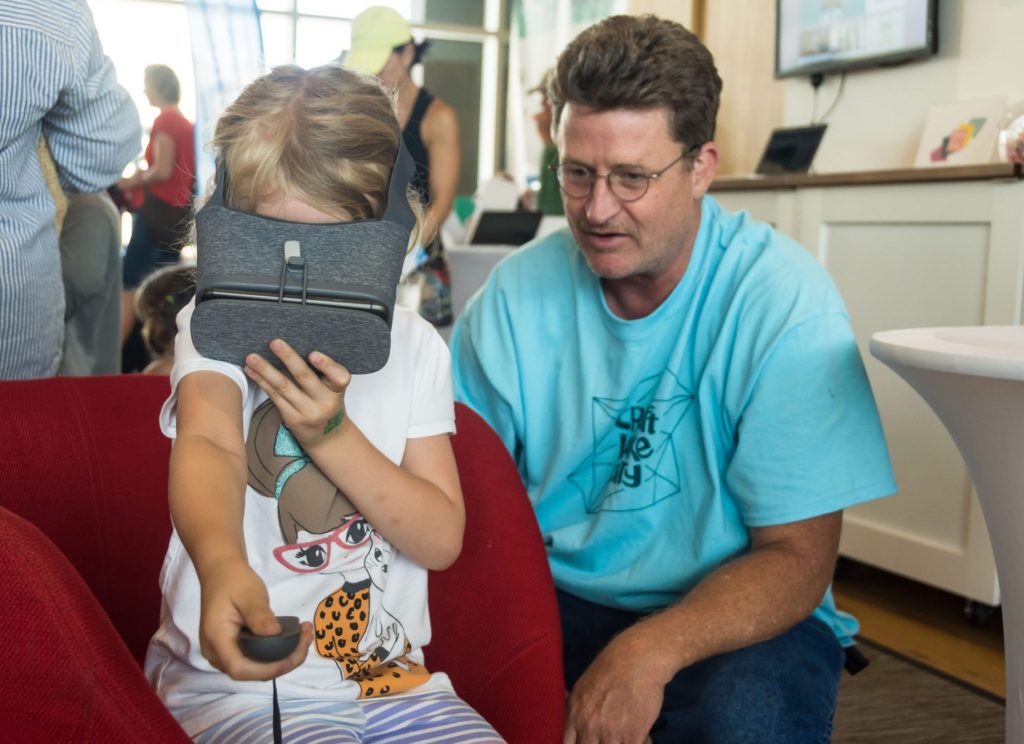 Salt Lake City, August 10 – Taking place Friday, August 10 to Sunday, August 12 in downtown Salt Lake City, the 10th Annual Craft Lake City® DIY Festival® Presented by Harmons and Mark Miller Subaru is designed to highlight local makers, creatives and engineers. This weekend, Festival attendees will have the opportunity to meet local tinkerers and scientists in the Google Fiber STEM Building for the fourth consecutive year.
One of the most popular destinations at the DIY Festival, the Google Fiber STEM Building provides a unique opportunity to learn about STEM (science, technology, engineering and math) projects happening in Utah.  The Google Fiber STEM Building features local DIY engineers, tech startups, nonprofit organizations and educational institutions.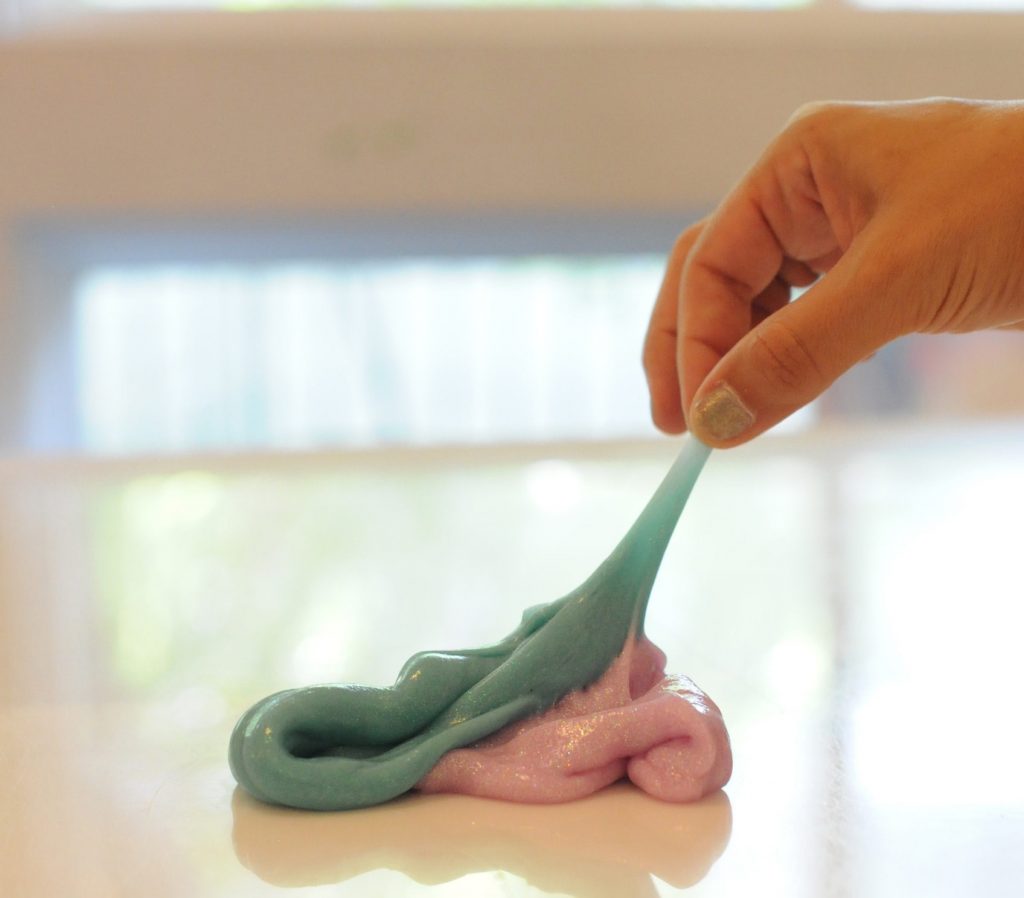 STEM crafts let attendees get hands-on with topics such as circuits, engineering, chemistry and more. Festival-goers can have their curiosity satisfied by stopping by the Meet a Scientist table, which lets the community engage with local experts in a range of science, math, technology and engineering topics.
In addition, the Google Fiber STEM Building will feature FREE educational workshops in STEM topics throughout the weekend. Topics include virtual reality, zine design, computer programing and more. To view the full STEM workshop schedule, please visit https://craftlakecity.com/diy-festival/stem/.
"A visit to the STEM Building is an exciting way to engage in both science and art. I hope that all visitors will have a chance to have a hands-on experience and have their curiosity sparked," said Alex Porpora, STEM Building Coordinator. "We are also excited to welcome Google Fiber back as the STEM Building sponsor for the fourth year in a row and thank them for their ongoing support of STEM education at the DIY Festival."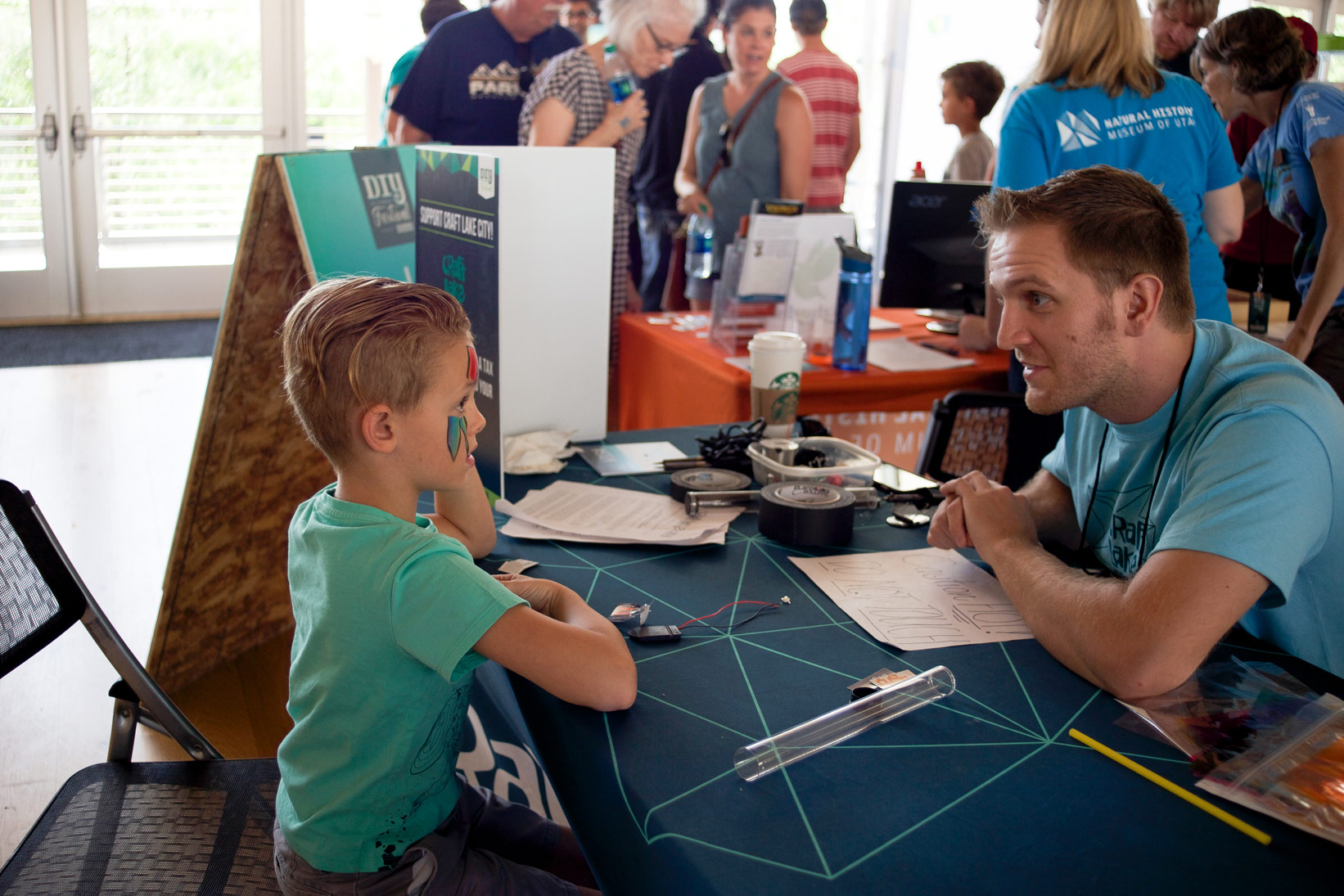 The Craft Lake City DIY Festival is Utah's largest local-centric, three-day arts, science and technology festival, with over 250 local artisans, DIY engineers, vintage vendors, and craft food creators, two stages of music and dance performances, youth vendors, local food trucks, and approximately 20,000 attendees. The DIY Festival will be held at the Gallivan Center, 239 South Main Street in downtown Salt Lake City. Entry is $5 for adults, while children 12 and under are free.
Google Fiber STEM Building events: https://craftlakecity.com/diy-festival/stem/
For more information about Craft Lake City DIY Festival: https://craftlakecity.com/diy-festival/
About Craft Lake City:
Founded in 2009 by Angela H. Brown, Executive Editor of SLUG (Salt Lake UnderGround) Magazine, Craft Lake City® is a 501(c)(3) charitable organization with the mission to educate, promote and inspire local artisans while elevating the creative culture of the Utah arts community through science, technology and art. Craft Lake City strives to further define the term "Craft," by modernizing the definition for handmade creativity.
craftlakecity.com  @craftlakecity