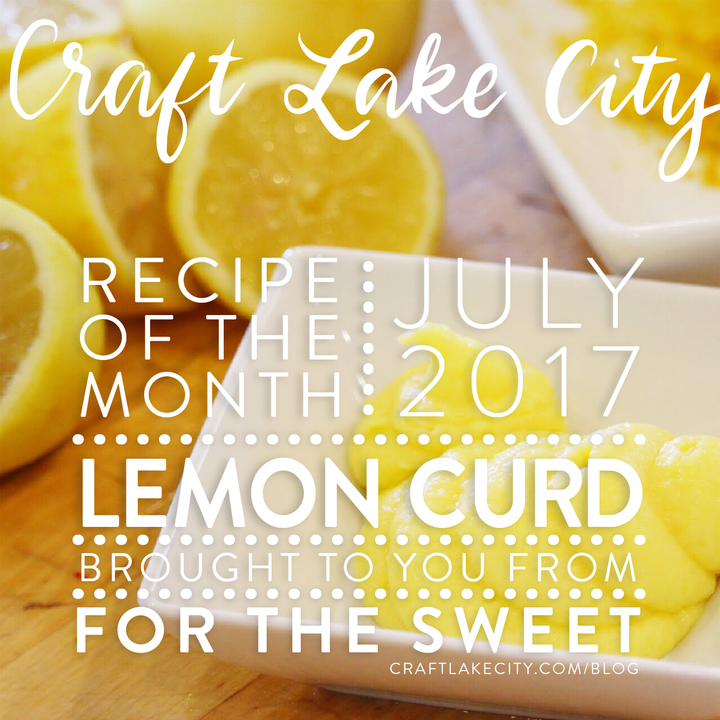 Wendy Hofheins started baking before she could reach the countertop. After growing up in the kitchen, Hofheins has a passion for baking. Hofheins says that "Aside from the creative outlet baking provides, I love to see someone's eyes light up when they taste something I've made and they love it." This passion turned into a business when Hofheins started For the Sweet—a dessert caterer and food truck. For the Sweet does events, markets, custom orders, baking classes, weddings, and pretty much covers all of your baking needs.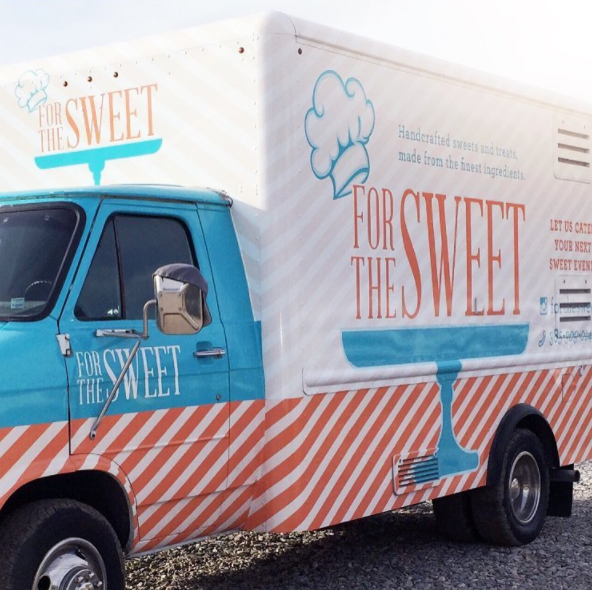 Hofheins says that among her favorite things to bake are French macarons and custom designed sugar cookies. But she also states that she has a love-hate relationship with both. "French macarons are notoriously hard to make and I can attest to the fact that they are tricky. A million different things can make them fail, but when they work, they're magical!" As for the sugar cookies, they may not be quite as difficult as macarons, but they can be just as (if not more) time-consuming. "If you're just slathering thick frosting on top of a sugar cookie, it doesn't take much time; working with royal icing is another story altogether," says Hofheins. With intricate and unique designs for each cookie, it can be much more tedious. "I'm also not a fan of a cookie that just looks pretty and doesn't really taste good," comments Hofheins, "my sugar cookies are still soft and delicious when they're done or they get fed to my chickens!"   
With an ever growing and always moving around sort of business, Hofheins says she enjoys participating in local markets and getting to know locals with For the Sweet. "The most important thing I've learned so far in running my business is that your business grows much faster when you are constantly engaged with customers," says Hofheins. "That's one of the reasons I love markets so much." Being face to face with her customers not only helps her business grow but helps Hofheins connect with her consumers. "Every time I sell at a market, I come home happy. It's such a different experience to sell face to face! The best part is when someone buys something and walks away, then comes back a few minutes later to get more!" One of the reasons Hofheins enjoys interacting with customers is to let them know that her treats are hand-crafted and made with the finest ingredients. "I don't skimp because I feel like every bite you put in your mouth should taste amazing. I want them to know they are supporting a local, family-run business." You can try out these local, tasty treats at Craft Lake City's 9th Annual DIY Festival this August! Stop by For the Sweet's booth for some of this baked magic.
Wendy Hofheins is sharing with us For the Sweet's Fresh Lemon Curd recipe for our July #craftlakerecipe of the month. Hofheins says she uses this curd for lemon bars, to fill cakes, and french macarons. She comments, "I don't go for kind-of-lemon flavored desserts, I go all in! Be ready for big lemon taste!"
Fresh Lemon Curd Recipe from For the Sweet:
Ingredients:
3 egg yolks
75 g sugar
Zest and juice of 1 lemon
50 g unsalted butter cut into small pieces
Directions:
Place egg yolks, sugar, lemon zest and lemon juice in a double boiler over simmering water. Whisk mixture constantly until it thickens. You want it to be very thick and easily coat the back of a spoon.

Remove from heat and strain through a sieve into a clean bowl.

Stir butter into lemon mixture until completely combined.

Cover surface with cling wrap and set aside to cool.

Refrigerate lemon curd until needed.
Voila!
Images and recipe from For the Sweet.