March 27, 2020- This just in!  Craft Lake City is pleased to announce a deadline extension for exhibitors and performers wanting to participate in the 12th Annual Craft Lake City® DIY Festival®! In order to remain accessible to all Utahns during the COVID-19 pandemic, Craft Lake City is extending application deadlines by over a month. The new deadline for Craft Lake City DIY Festival applications is midnight on Monday, May 18, 2020. Utah-based artisans, craft foodies, vintage vendors, STEM exhibitors, DIY engineers, performers and entertainers, multicultural organizations and kid row artisans are encouraged to apply at https://craftlakecity.com/apply/ .
"It's our hope that this application deadline extension will alleviate undue stress our creative community may be feeling at this time," says Angela H. Brown, Executive Director. "We're confident about our future together and know that with the support of each other, we will get through these days of uncertainty."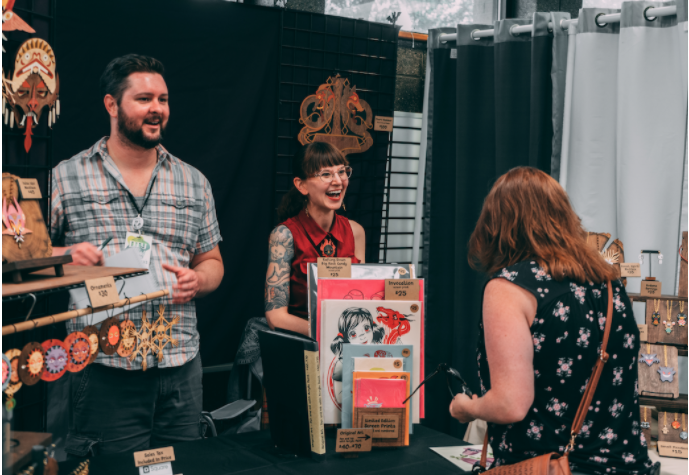 Accepted exhibitors will be announced on Thursday June 4, 2020 with exhibitor payments being due June 18, 2020. 
Craft Lake City's 2020 Artisan Scholarship and Mentor Program, STEM Scholarship and Kid Row Scholarship deadlines are also extended, until May 22, 2020. As a part of Craft Lake City's  DIY Festival Inclusion Program, these programs seek to provide the entire maker community with the support they need to creatively and economically thrive. Find out more about each of these programs, the Artisan Scholarship and Mentor Program, the STEM Scholarship and the Kid Row Scholarship, by following the links provided. 
The 12th Annual Craft Lake City DIY Festival will be held Friday, Aug. 7, from 5 p.m. to 10 p.m., Saturday, Aug. 8 from noon to 10 p.m., and Sunday, Aug. 9 from noon to 7 p.m. at the Utah State Fairpark, located at 155 1000 West in Salt Lake City. Admission is $7 and children 12 and under are free. More information can be found at craftlakecity.com.
For more information and to keep up-to-date on Craft Lake City events please like us on facebook, follow us on instagram or visit our website.